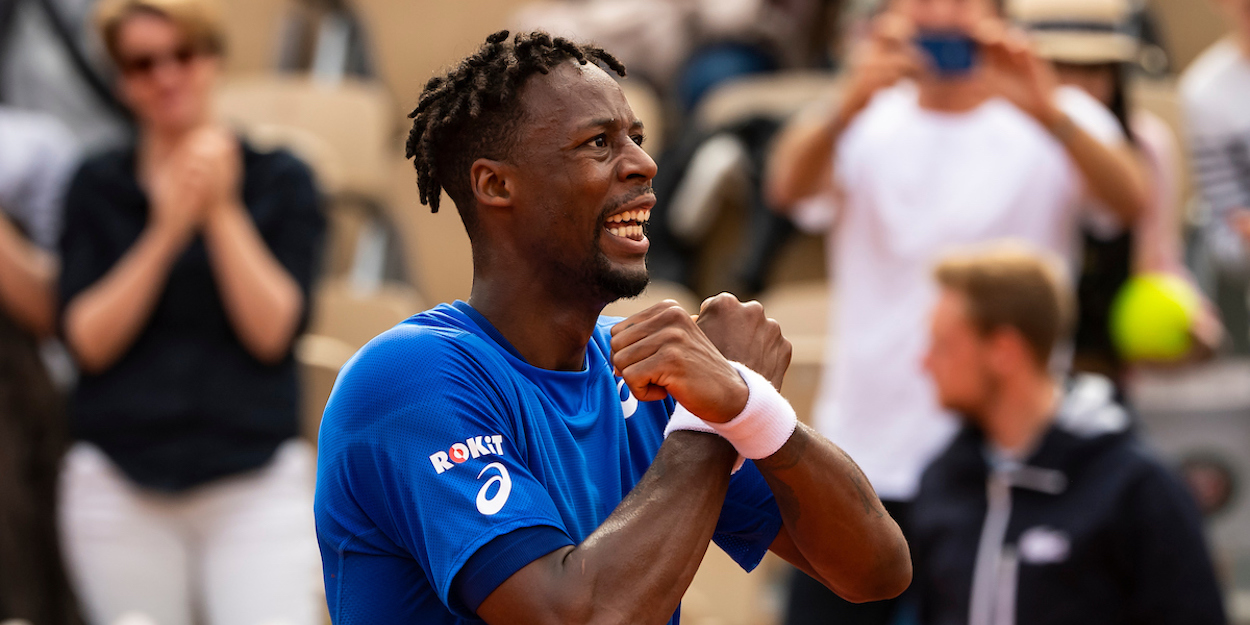 'Gael Monfils can stay positive' – Former world number one urges Frenchman to get the help he needs
Gael Monfils is suffering mentally due to the usual crowds not being able to attend tennis' biggest events, says Mats Wilander.
Monfils broke down into tears in his post-match press conference after losing to world number 86 Emil Ruusuvuori in the first round of the Australian Open.
It was the Frenchman's seventh straight defeat, and he has now not won a tennis match for almost an entire year.
It is something that former world number one Wilander believes was always going to be inevitable given his personality, but he hopes he and other players who are similarly vulnerable can get the help they need.
"For Gael Monfils, this is a tough situation to be in," Eurosport expert Wilander said. "He's a social human being and loves to play in front of a crowd.
"2020 has been a horrible year for people like Gael Monfils who likes to socialise, and I think with his tennis as well and we talked about this last year, who was going to be handle this?
"The likes of Gael Monfils, Nick Kyrgios, Benoit Paire, Fabio Fognini – the players that really, really play up to the crowd – it's tough for them. I feel for them.
"Gael had a good year in 2019 and hiring Gunter Bresnik that says it all, he's one of the toughest coaches in the business.
"So I think Gael can stay positive, work hard and we want to see him back.
"We know that Gael was in quarantine, we know that his girlfriend Elina Svitolina was also in quarantine, but not together – so that's hard already – I've never seen Gael react like that in a press conference after losing a tennis match.
"It's more than tennis, it's not easy for anyone – the players, for me, for you, for anyone.
"When you go out there on a tennis court, it's easy to give your all physically, but mentally you feel that emotion.
"I think it's time for a lot of players to start with a psychologist to work on the mental side of the game because we have lost a year of our lives, tennis players have lost a year of their professional lives."