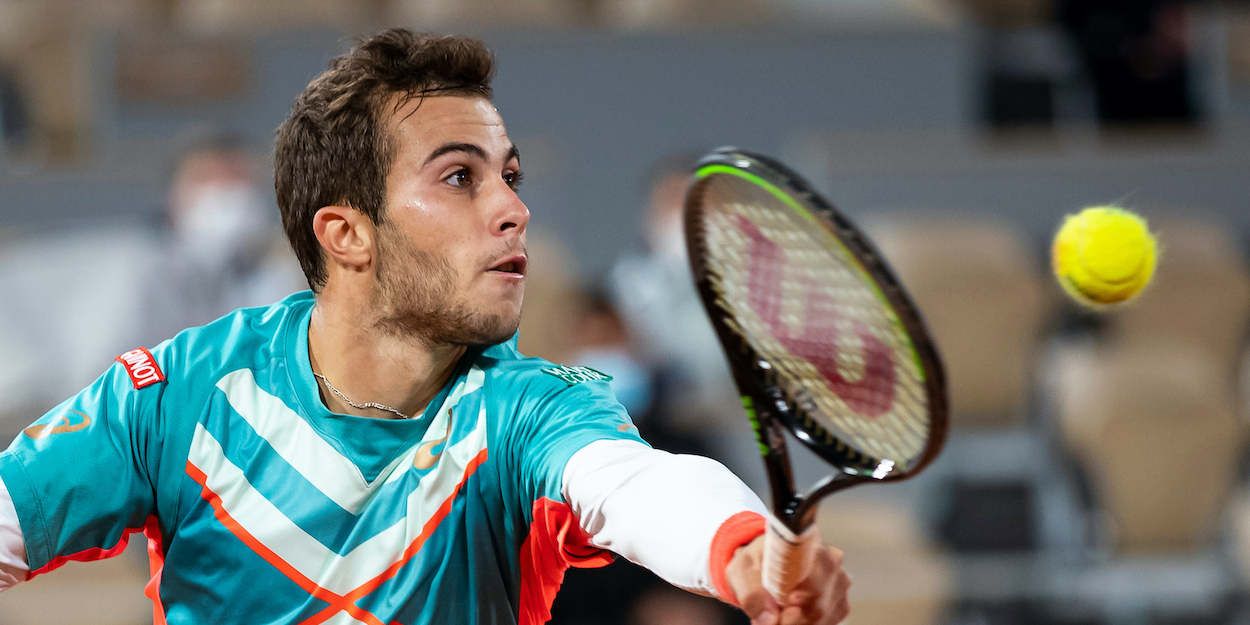 French sensation Hugo Gaston ready to showcase talent at Next Gen Finals
French star Hugo Gaston is 'really happy' to have the chance to showcase his talent at the Next Gen Finals which commences on Tuesday in Milan. 
Gaston, who first made his name in an enthralling five-set battle against Dominic Thiem at the French Open in 2020, has continued to make waves on the ATP Tour this year.
The 21-year-old, who was the last player to earn his place in the field, enjoyed the week of his life in front of his home crowd at the Paris Masters to reach the quarter-finals, where he eventually fell to Daniil Medvedev.
"It was an amazing week for me, to play against the really, really good players," Gaston told ATP Media.
"It's always different when we play at home. The atmosphere was just amazing. The crowd was just amazing for me."
The Frenchman will join the likes of Carlos Alcaraz and Sebastian Korda in Milan as he looks to end his campaign on a high at the prestigious event.
"I'm pretty happy to be here with the best younger players in the world. For me, that's a really good chance, to play against them," Gaston said.
"Of course I'm really happy about my year, because I'm here. That's a really nice year for me and I'm going to enjoy the moment this week.
"The first goal for me here is to take a lot of fun on court, because we are lucky to play this kind of event. For me, it's a [great] chance [just] to be here. Of course I'm going to try to win every match. It's going to be hard, but we will see."