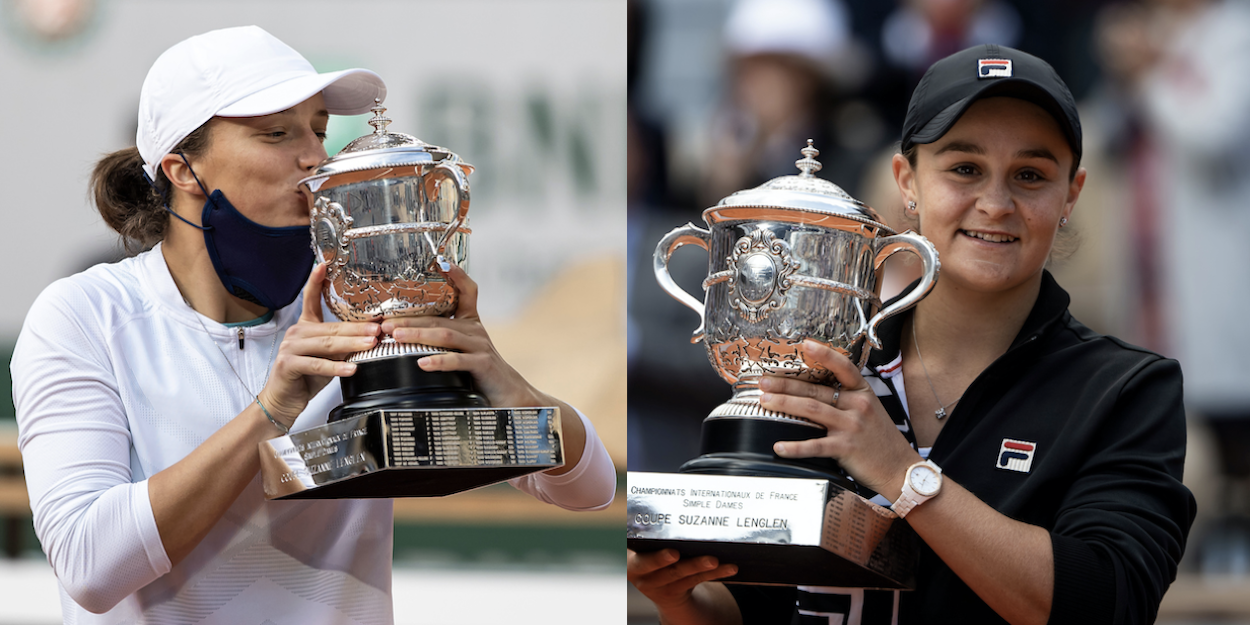 French Open women's draw a 'unique situation' asserts Navratilova
Martina Navratilova recognises the strangeness of this year's French Open women's singles draw, with two defending champions competing.
Martina Navratilova has backed the two most recent victors of the French Open, Iga Swiatek and Ashleigh Barty, to succeed at this year's event.
"It's a unique situation," the 18-time Grand Slam singles champion told wtatennis.com. "On the women's side, we have two defending champions, because Ashleigh [Barty] never defended. And so is Iga [Swiatek]. But I'm just happy we're getting back to playing a familiar schedule."
Ashleigh Barty did not take part in last year's delayed French Open tournament, leaving the unseeded Polish 19-year-old to blitz through the competition.
"She showed [how strong she remains on clay] in Rome, didn't she?" Navratilova added about Swiatek.
"I mean, she came out of nowhere, pretty much. I remember seeing her a couple of years ago and I asked how to pronounce her name, because I knew I would be pronouncing it in the future.
"And then she just burst through the gate and blew it wide open. But now she's been backing it up, and it's clear that she'll be a talent that will be here for a long time if she stays healthy."
Navratilova went on to praise other aspects of Swiatek's mentality and play style, before moving on to world No. 1 Barty and her adaptability on-court.
"She's totally not afraid of experimenting and trying new things and maybe she gets that from watching Agnieszka Radwanska. She's such a mature 19-year-old.
"What I love about [Barty], is you can give her whatever game plan works for that opponent, and she can execute it.
"Serve and volley – she can do that. Serve and stay back. Run around the forehand, hit more backhands. She moves well. She's got it all going on.
"It's fun to see her changing things during the match, as well, because she can have a Plan B or Plan C or Plan D. She problem-solves really well. And you can't tell whether she's winning or losing.
"Kind of like Roger [Federer]. He doesn't rush, nor does he slow down. Same rhythm with Ash. She's not so much into the end result, she's in the process. And if you stay in the process, the end result will be the one you want."
With both women in the top half of the draw, if the two were to meet on-court it would be at the semi-final stage. Ashleigh Barty kicks off her campaign against Bernarda Pera, while Iga Swiatek faces Slovenian Kaja Juvan first.