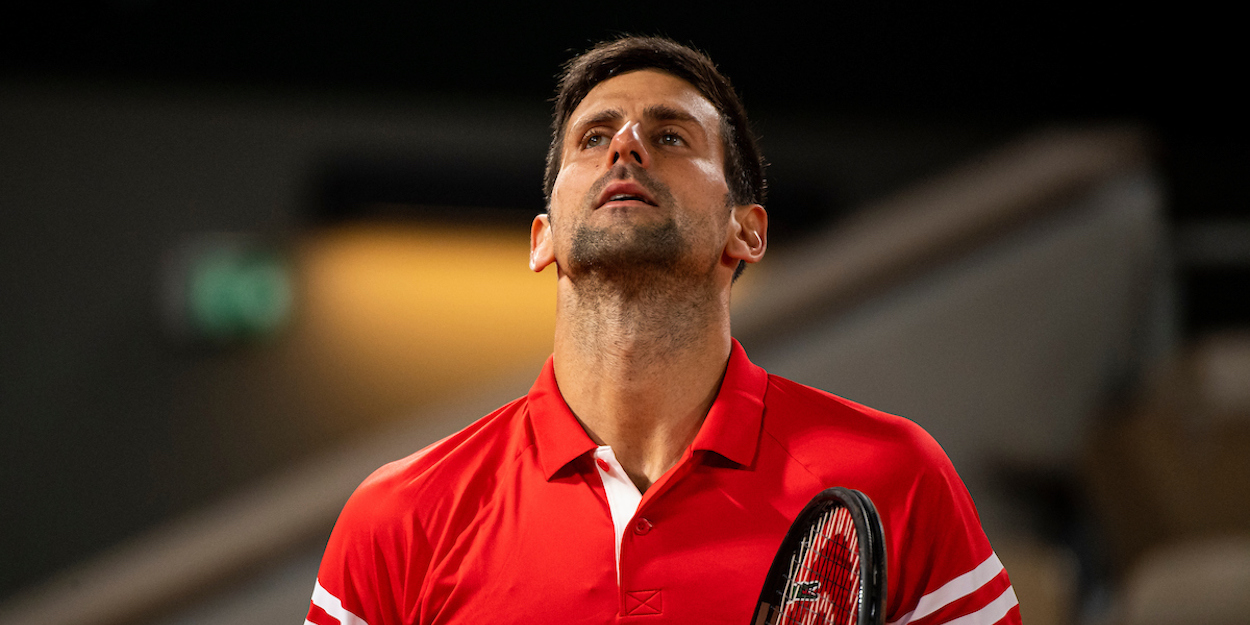 French Open Social Slice: Players react to semi-final; Djokovic makes history
On today's Social Slice, we look at the reaction of fellow players to the epic French Open semi-final between Novak Djokovic and Rafael Nadal.
Three-time Grand Slam champion Andy Murray, who has provided some entertaining commentary on his social media channels during the French Open, was in total awe of Djokovic and Nadal.
"You cannot play better clay court tennis than this. It's perfect," said the Brit.
You cannot play better clay court tennis than this. It's perfect. 👏
@DjokerNole @RafaelNadal @rolandgarros

— Andy Murray (@andy_murray) June 11, 2021
Murray wasn't the only player to express his shock at the level Djokovic and Nadal were playing at.
Quarter-finalist Diego Schwartzman said: "Do we tennis players play the same sport as the two of them?"
I can confirm you do play the same sport Diego!
Los tenistas jugamos al mismo deporte que ellos dos? 😂🎾

— diego schwartzman (@dieschwartzman) June 11, 2021
French doubles star Nicolas Mahut was on a similar wavelength to the Argentine, describing the two players as other-worldly.
"What is the name of the sport that Nadal and Djokovic practice? I don't know but it looks really good …
#legends"
Comment s'appelle le sport que pratiquent Nadal et Djokovic? Je ne connais pas mais ça a l'air vachement bien… #legendes

— Nico Mahut (@nmahut) June 11, 2021
Djokovic, who has a chance to edge closer to the 20 Grand Slams record held by Federer and Nadal, made some French Open history after becoming the first player to beat Nadal after conceding the first set.
On 97 occasions, Nadal went on to win the match after taking the opener – ridiculous stats.
H1STORY ☝️@DjokerNole #RolandGarros pic.twitter.com/Jek46WTCIe

— Tennis TV (@TennisTV) June 11, 2021
Not only did Djokovic become the first player to beat Nadal from behind, but he is also the only man ever to beat Nadal on two occasions at Roland Garros.
The only other player to do so was Robin Soderling in 2009.
The only man to ever beat Nadal twice at #RolandGarros 👇 pic.twitter.com/RGZLuAj9Nu

— Roland-Garros (@rolandgarros) June 11, 2021
The third set was one of the best sets in the history of the sport.
With momentum shifts galore and high-quality tennis, this point was arguably the pick of the bunch.
Just how did Djokovic win this point?
TENNIS NEARER THE GODS.

Absolutely mindblowing from @DjokerNole and @RafaelNadal 🤯@rolandgarros #RolandGarros pic.twitter.com/g05krdau8i

— Tennis TV (@TennisTV) June 11, 2021
Following his victory, Djokovic reacted to a tweet which said: "People when they started watching Rafael Nadal – Novak Djokovic vs people right now!"
The Serbian tagged his wife Jelena, who went through every emotion possible as she watched the Serbian make history.
😂 @jelenadjokovic https://t.co/PCRfdZPlry

— Novak Djokovic (@DjokerNole) June 12, 2021