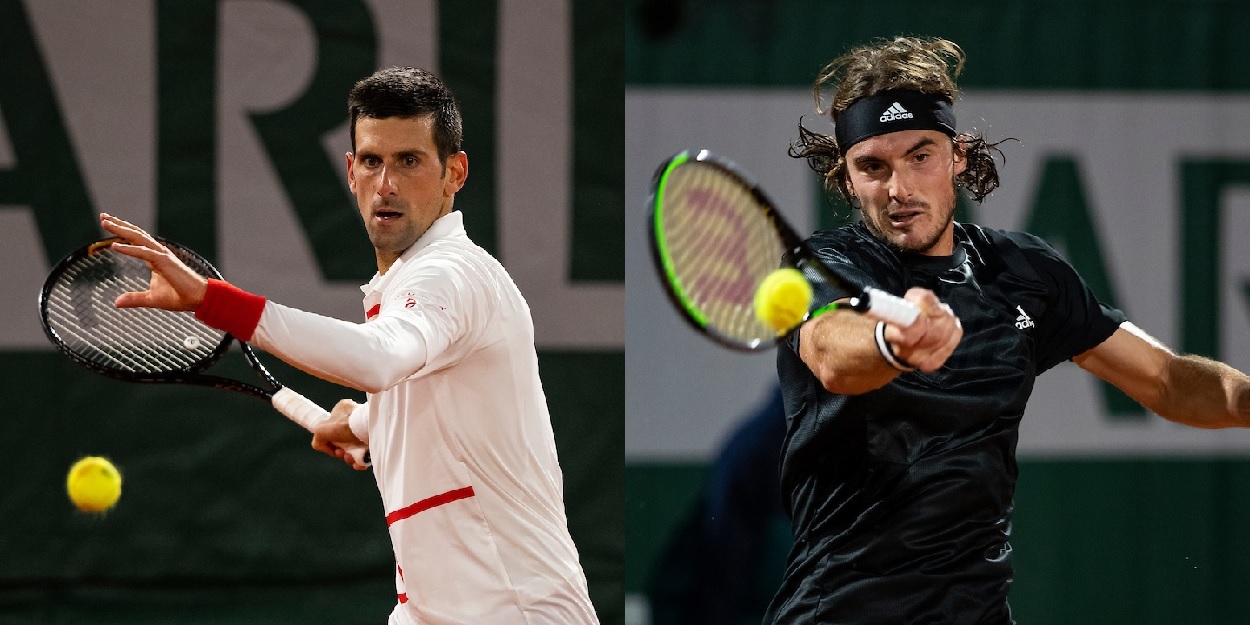 French Open semi-final preview: Djokovic v Tsitsipas
The world No 1, Novak Djokovic, takes on the reigning ATP World Tour Finals champion, Stefanos Tsitsipas, in the second of the men's semi-finals. It will be the first meeting for the two at a Grand Slam tournament.
There was a lot of talk at the start of the fortnight about Djokovic's draw and how kind it appeared to be relative to those received by his rivals. When Daniil Medvedev, the highest seed in Novak's half, got knocked out in round one, and Tsitsipas found himself two sets down to love, it looked like a fifth French Open final for the Serb was an inevitability.
Tsitsipas, however, turned his match around and has been in blinding form ever since. Djokovic, meanwhile, has only dropped one set but has not looked his invincible best over the last two rounds. Could there be an upset on the cards?
Novak Djokovic (1) v Stefanos Tsitsipas (5)
***
Stefanos Tsitsipas' route to the semi-finals:
R128: d. Munar, 4-6 2-6 6-1 6-4 6-4
R64: d. Cuevas, 6-1 6-4 6-2
R32: d. Bedene, 6-1 6-2 6-1
R16: d. Dimitrov (18), 6-3 7-6(9) 6-2
QF: d. Rublev (13), 7-5 6-2 6-3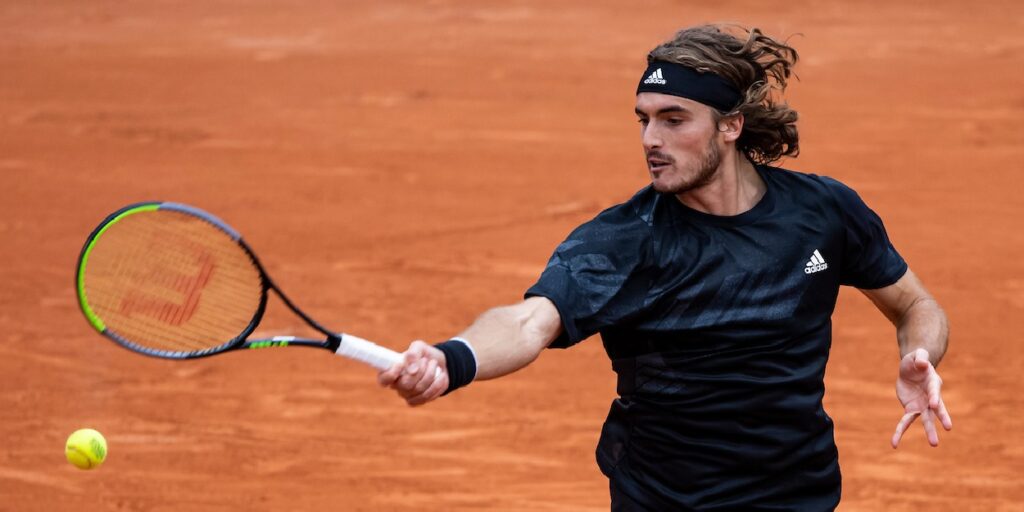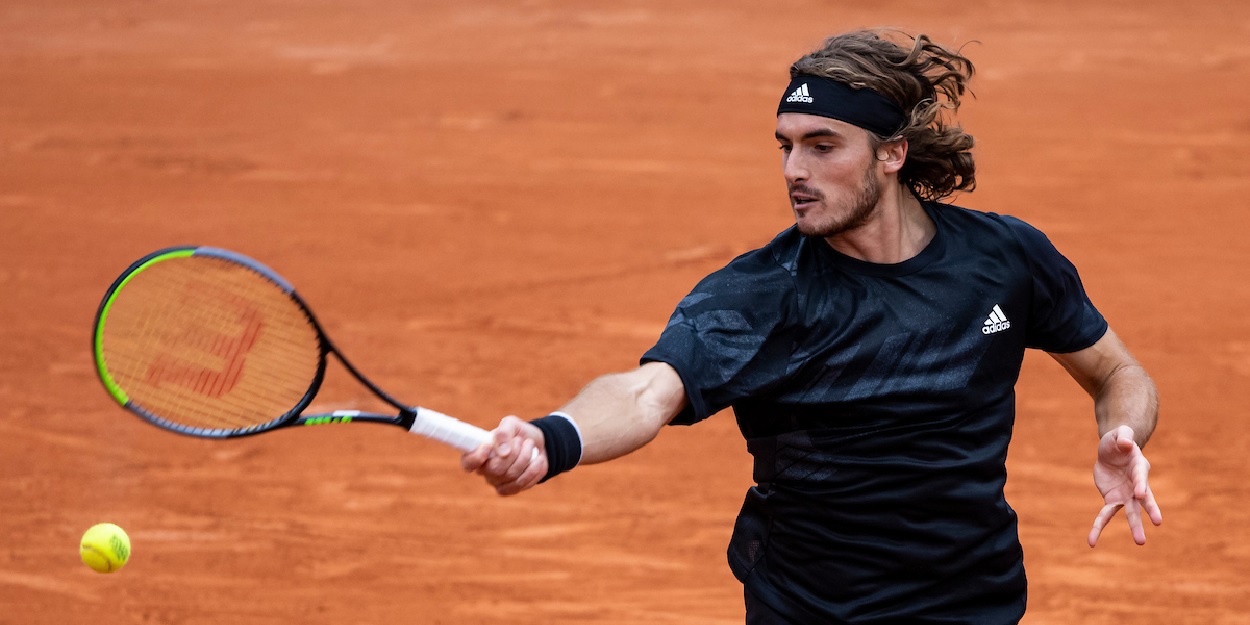 When Roland-Garros got underway on Sunday 27th September, Tsitsipas was still in Hamburg, playing in the final there against Andrey Rublev. The Greek lost that match, 4-6 6-3 5-7, and there were concerns that there would be both a physical and mental hangover when he arrived shortly after in Paris.
Indeed, he went on to lose the opening two sets of his first-round encounter with Jaume Munar, but the fifth seed dug deep and has not looked back since. He has won 15 sets on the bounce to reach the semi-finals, and he capped that run off with a hugely impressive display in the quarters against the man he was runner-up to in Germany.
The 22-year-old is through to his second career Grand Slam semi-final (A0 '19) and he appears to be playing with a new-found self-confidence after some disappointing results since the restart.
***
Novak Djokovic's route to the semi-finals:
R128: d. Ymer, 6-0 6-2 6-3
R64: d. Berankis, 6-1 6-2 6-2
R32: d. Galan, 6-0 6-3 6-2
R16: d. Khachanov (15), 6-4 6-3 6-3
QF: d. Carreno Busta (17), 4-6 6-2 6-3 6-4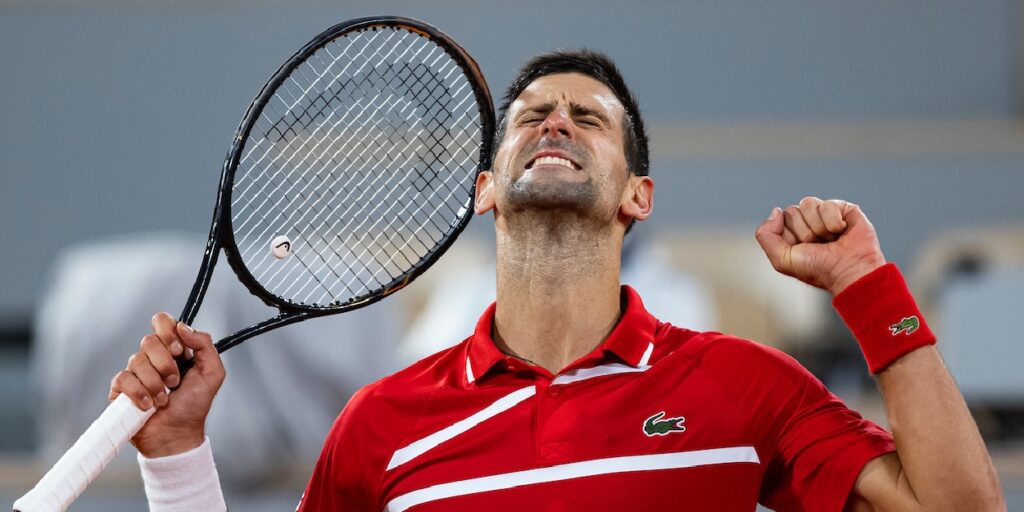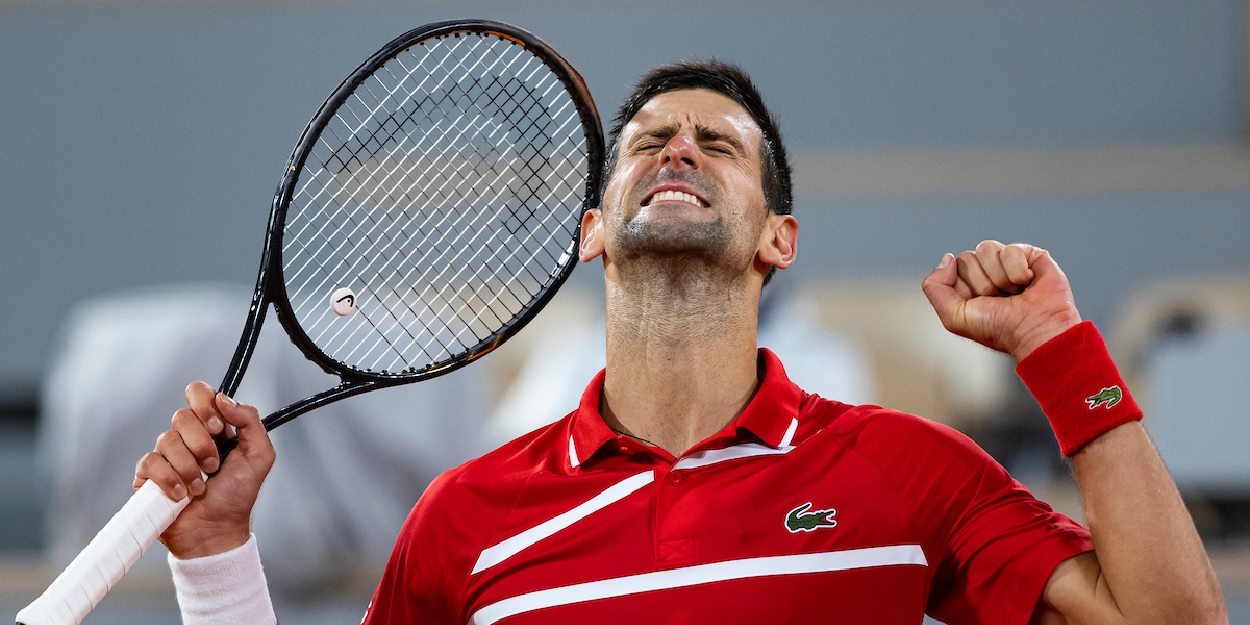 Djokovic came into the tournament as one of three favourites for the title along with Rafael Nadal and Dominic Thiem. Through the first three matches the number one seed proved his credentials by racing through his matches with very little resistance.
In the fourth round, Karen Khachanov put up a little more of a fight, forging nine break point opportunities and converting twice, but the Serbian just did everything a little bet better and came through again in straights.
In the quarter-finals, Djokovic came up against Pablo Carreno Busta, who was leading him *6-5 in New York when that incident happened. Again, the Spaniard started strong, and did what he didn't have chance to do last time by winning the first set. Djokovic looked frustrated and the large taping on his neck suggested that he was not at his physical best, but the world No 1 did what world No 1s do and he fought his way back into the match. Both men created thirteen break point opportunities but Djokovic converted twice as many: six to three.
***
Tsitsipas and Djokovic have played each other five times, all in the past two years, and Djokovic leads 3-2. The two most recent encounters have gone the Serb's way, including the final earlier this year in Dubai and a meeting in Paris at the Masters 1000 event last season. Djokovic also won their only match on clay, in the final of Madrid, also in 2019. This will be the pair's first meeting at rand Slam level, and their first best-of-five match against one another.
Based purely on their quarter-final form, Tsitsipas appears to be playing more comfortably and confidently but short-term form means very little for a player like Djokovic; he is more than capable of coming out on Friday evening and finding a level that eluded him against Carreno Busta. The 17-time Grand Slam champion has a lot of experience to draw on as he will be playing in the 38th major semi-final. Tsitsipas will be playing his second.
The Greek is one of a handful of men who have the talent and consistency to potentially trouble Djokovic, and his match against Rublev should have put to bed any niggling mental demons following tough losses in the Hamburg final and against Coric in New York. Recent successes for fellow young guns Dominic Thiem and Alexander Zverev may also prove to be inspirational.
Tsitsipas is capable of keeping this match close but this is Djokovic, over best-of-five, with something to prove after the US Open. He's chasing history and is unlikely to stumble here.
Prediction: Djokovic in 4