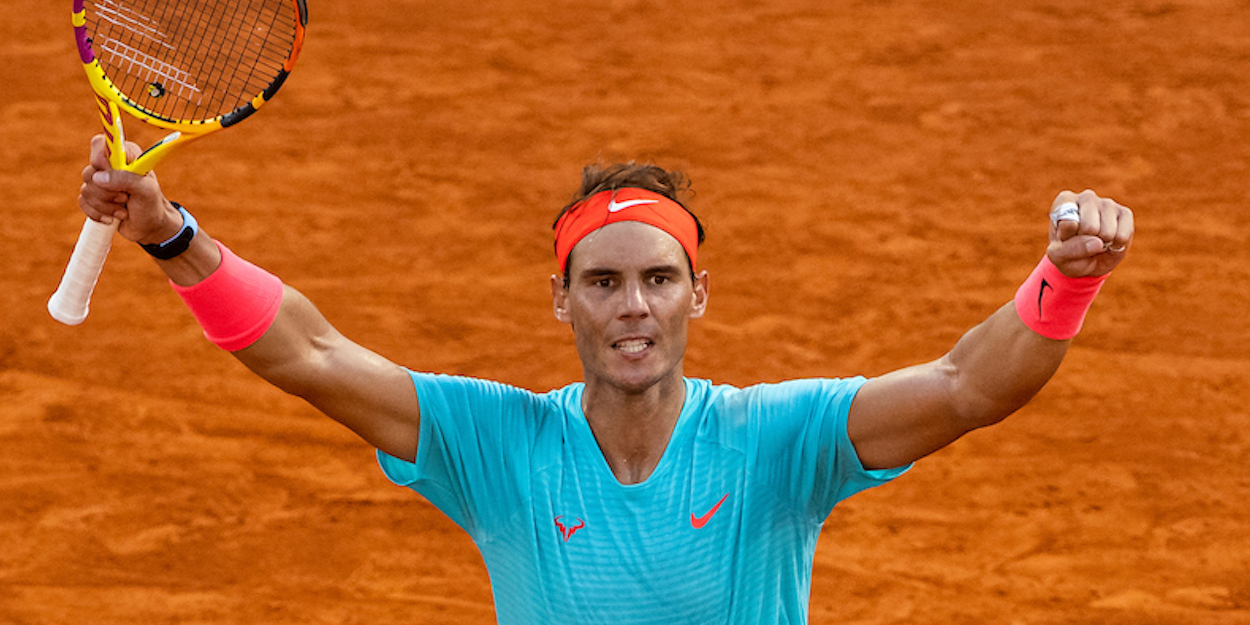 'I want to win events before the French Open because I like winning!' says Rafael Nadal
Last year was the only time Rafael Nadal won the French Open without claiming a clay-court title in the build-up, but the 34-year-old Spaniard insists current form on the surface is only one of the keys to success in Paris.
"You can win Roland Garros after winning events before and you can win Roland Garros without winning events before," he says.
When Rafael Nadal claimed his 13th French Open title last year he had played only one clay-court tournament in the previous 16 months, losing to Diego Schwartzman in the quarter-finals in Rome, but he went on to take the title in Paris without dropping a set.
Last year's delayed European clay-court season was severely curtailed because of the pandemic, but the World No 2 is now back playing his usual schedule on his favourite surface.
During the clay-court swing, Nadal lifted his 61st title on clay in Barcelona before adding a 10th title in Rome, beating arch rival Novak Djokovic in three sets.
"I want to win events before Roland Garros because I like winning them!" Nadal said when asked if he thought winning titles was crucial to his chances in Paris.
"Of course it's easier to win Roland Garros when you have won events in a row before during the clay-court season, like I've done throughout my career, but at the same time I'm nearly 35 and my situation is a little bit different. The main goal for me is to give myself a chance. I want to give myself chances to be competitive in every single event."
Nadal appreciates that he will not always be at his best when he plays: "I always accept the challenge when you play against any player," he said.
"There are days when you need to run and you need to fight, when you don't feel your best and you have to find a way to win the match."
He added" "The only thing I can do is fight every day and practise with the right intensity to try to find the right moment."