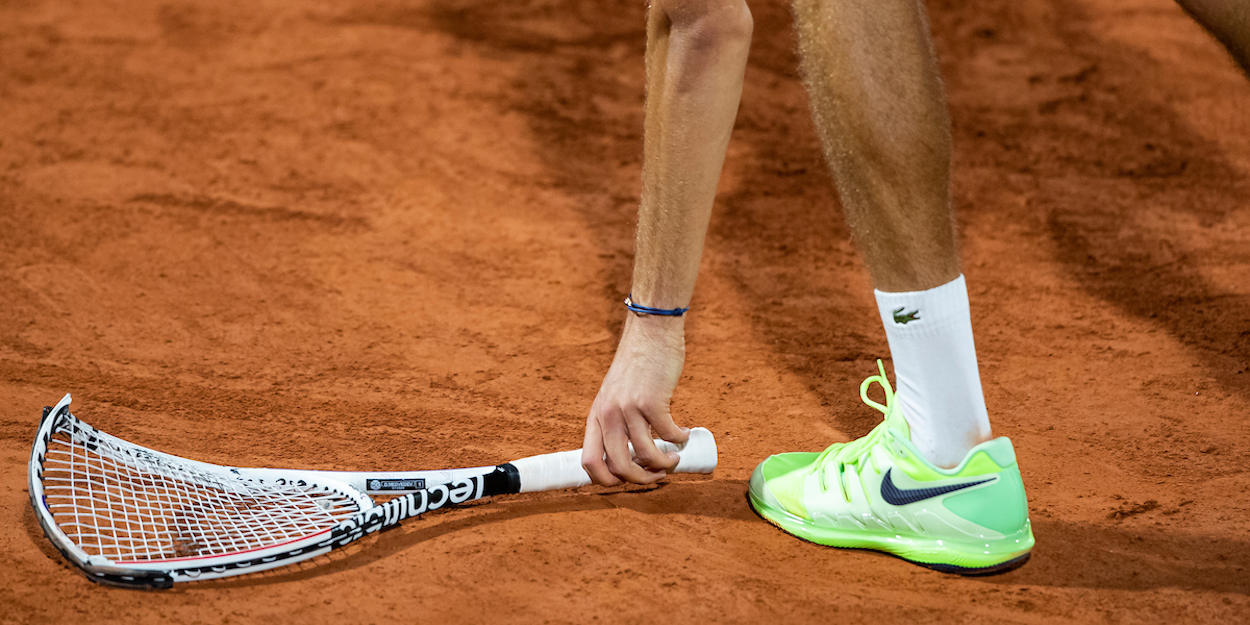 Analyst says "surely Medvedev wins his first French Open match soon" even though the stats don't look good
Daniil Medvedev will head to the 2021 French Open after a disappointing clay court season but what do the stats say about his lack of success at Roland Garros?
"Daniil Medvedev's dislike of clay is well-known. It is clearly not his favourite surface and also generally the surface he performs worst on. But even that does not fully explain his dire record at the French Open. In his 4 previous visits to Roland Garros, he has lost in the first round each time. While his numbers on clay are not great as is, they are even worse at Roland Garros.
"To date at the French Open, Medvedev has won 65% of first serve points, which is 2% less than what he has managed at other clay events. He struggles more on second serves. At Roland Garros he has won 48% of second serve points, 5% less than the respectable 53% he averages at other clay tournaments. But his biggest struggle is arguably on return. On return he wins 37% of points at the French Open, which is 1% less than what he usually averages on clay. To compete with the best clay courters, he will need to win around 5% more return points than he currently does.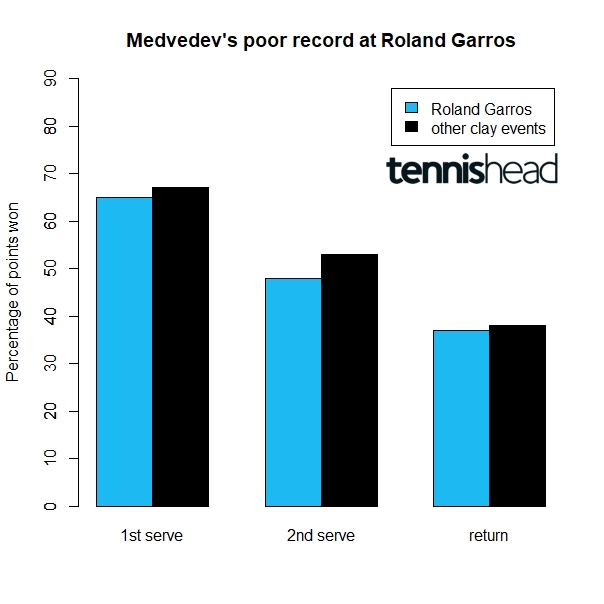 "While Medvedev's play style is clearly not suited to clay, his struggles are somewhat perplexing. In 2019 he made the semi-finals of the Monte Carlo Masters, beating Tsitsipas and Djokovic. A week later he made the final at the Barcelona Open. Medvedev clearly has the ability to produce good tennis on clay. So maybe his struggles are as much a mental issue as anything else. He has a good Roland Garros run in him, and surely Medvedev wins his first Roland Garros match sooner rather than later."
Luka Elliott has a B Com in Economics & Statistics from the University of Cape Town where his thesis was titled "Engineering Features for Tennis Match Outcome Prediction in a Statistical Learning Framework". He now writes for Tennishead focussing on how statistics effect the outcome of ATP matches