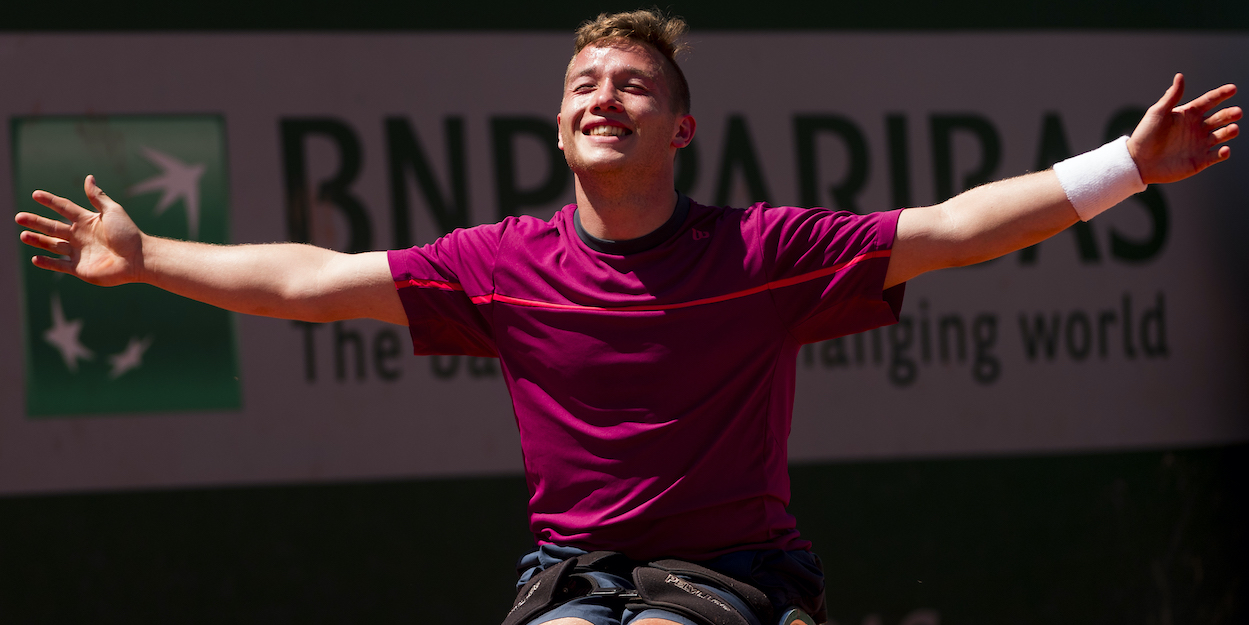 French Open 2020: Britain's Alfie Hewett secures double by winning singles title
Britain's Alfie Hewett won his second title of the 2020 French Open by beating Belgium's Joachim Gerard in three sets in the wheelchair men's singles final.
Hewett won the wheelchair men's doubles alongside compatriot Gordon Reid on Friday to mark a Career Grand Slam of men's doubles titles, before completing the double by beating Gerard 6-4 4-6 6-3 in the singles in two hours and 36 minutes.
Despite trailing 3-1 in the deciding set and struggling with a left shoulder problem, the 22-year-old from Norfolk battled back to win the next five games in succession to win his fourth Grand slam singles title and his second at the French Open.
"I'm still quite emotional. I haven't really let it out yet. I think just the way the match was, I can't believe I actually won it", said Hewett.
"I felt like it was going a little bit against me. The momentum was in my favour in the third set. I don't really know how I'm sitting here victorious, to be honest."
"It's amazing to come here today and get the double", said Hewett.
"Me and my left shoulder are ready for a break". "I hope to get a good pizza in tonight to celebrate".
Hewett suffers from Perthes disease which affects the hip and femur and had been informed at the beginning of the year that this would be his last year on the circuit as his disability fails to meet new classification rules.
However, due to the delaying of the Paralympics in 2021, the British star has been handed a 12-month extension.