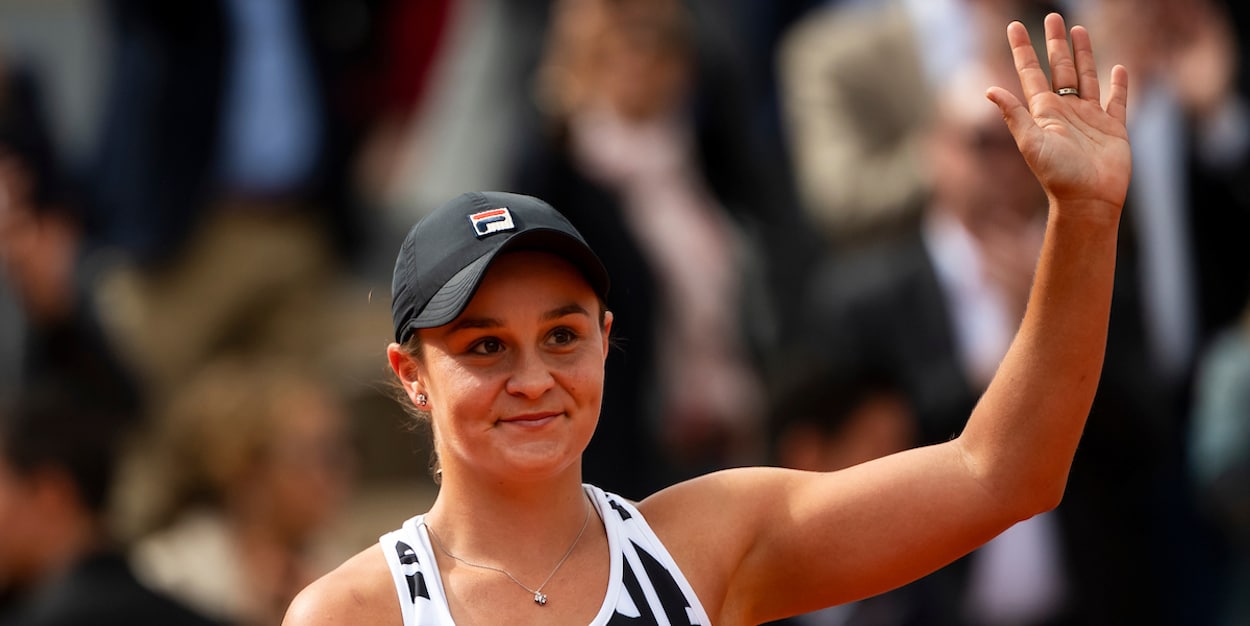 French Open 2019 women's singles key moments
On what should have been the eve of the 2020 French Open, tennishead looks back to an enthralling 2019 tournament and picks out the matches that decided who lifted the ladies singles trophy
**Sorry to interrupt but we wanted to inform you that the latest 164 page, print issue of tennishead magazine is now FREE for everyone to order (It normally costs $25/£12). There is a small shipping cost but we'll deliver anywhere in the world.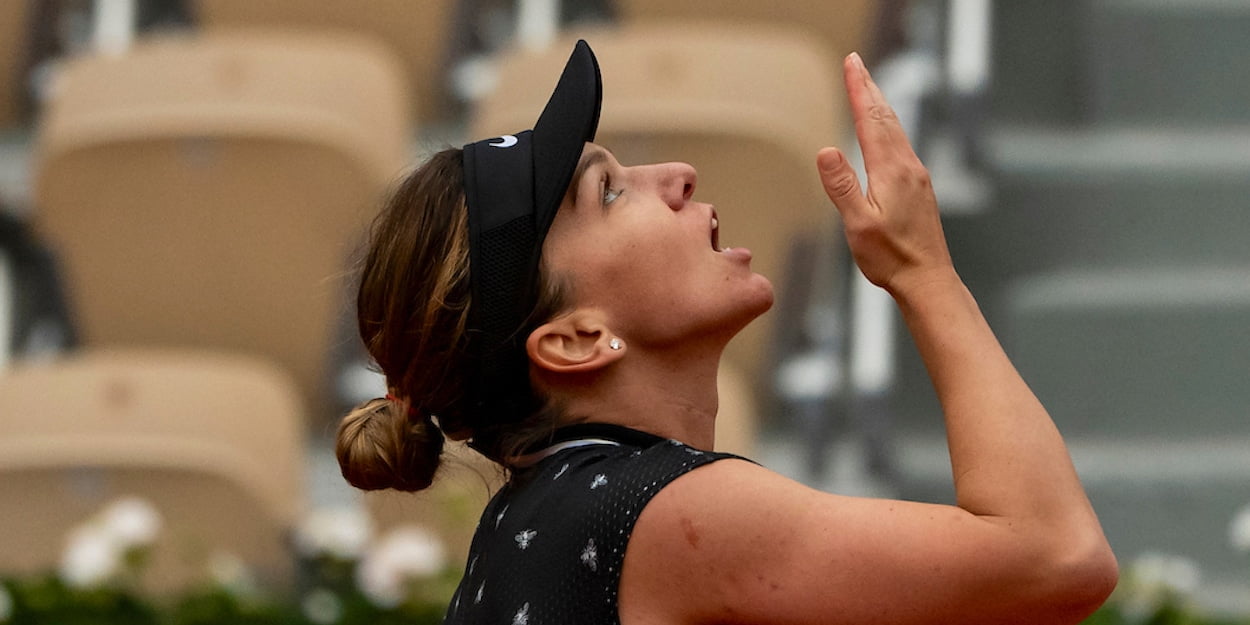 Quarter-final: Amanda Anisimova beat Simona Halep 6-2 6-4
The women's French Open tournament produced a string of early surprises, including third-round defeats for Serena Williams and Naomi Osaka at the hands of Sofia Kenin and Katerina Siniakova respectively, and another followed with the exit of Simona Halep.
Amanda Anisimova, a 17-year-old American born to Russian parents who settled in the United States, was the first player born since the turn of the century to reach the last eight of a Grand Slam tournament. In the second round she had repeated her Australian Open victory over Aryna Sabalenka and claimed an even bigger scalp with her quarter-final victory over the defending champion.
Anisimova, who had come into the tournament having never won a main-draw match at Roland Garros, was fearless and struck the ball with great power. "This is honestly more than I could ever have asked for," she said afterwards. "If I didn't look nervous it's because I wasn't." Halep admitted that she had suffered from nerves but insisted that Anisimova had "played great".
There were inevitable comparisons between Anisimova and Maria Sharapova, who won Wimbledon at the same age. Tall and blonde, Anisimova, like Sharapova, moved to Florida at an early age and made rapid progress under her father's coaching. Having reached the girls' final at the French Open in 2016, Anisimova won the US Open junior title the following year without dropping a set.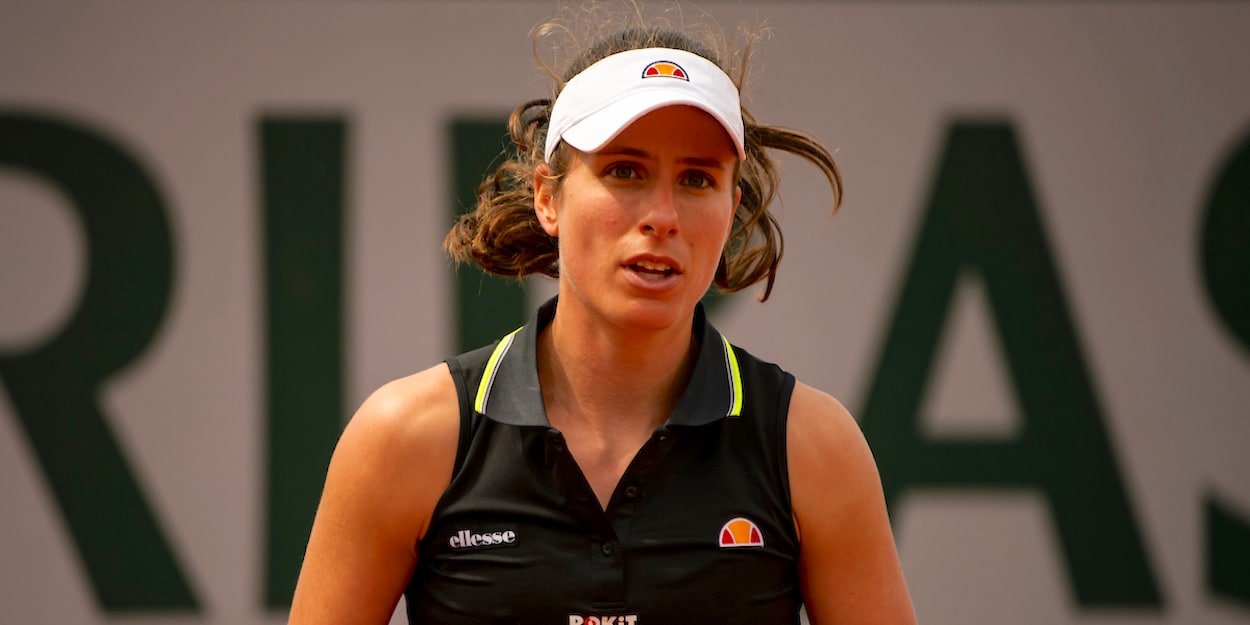 Semi-final: Marketa Vondrousova beat Johanna Konta 7-5 7-6(2)
If Johanna Konta never reaches a Grand Slam final she will surely look back on this French Open as her biggest missed opportunity. The British No 1 was 5-3 up in both sets against Marketa Vondrousova, the world No 38, but failed to drive home her advantage.
Konta had enjoyed an outstanding clay-court season, having reached two finals and won more matches (16) than any other player on the WTA tour. She had also beaten 19-year-old Vondrousova in Rome the previous month.
Because the previous day's wash-out had created a backlog of matches, the semi-final was controversially switched to Court Simonne-Mathieu. Steve Simon, the head of the Women's Tennis Association, called the scheduling of the match on the 5,000-capacity court "unfair and inappropriate".
The court was less than a third full as Konta took charge at the start, winning the first 10 points and striking the ball with her usual belligerence. With Vondrousova serving at 3-5 the Czech saved three set points and then won four games in a row, taking advantage of Konta's poor shot selection. The second set followed a similar pattern and the Briton ended the match with 41 unforced errors.
"It's hard to lose any match like this, but I think my opponent played really well," Konta insisted afterwards. "I'm proud of how I tried to find a way out there."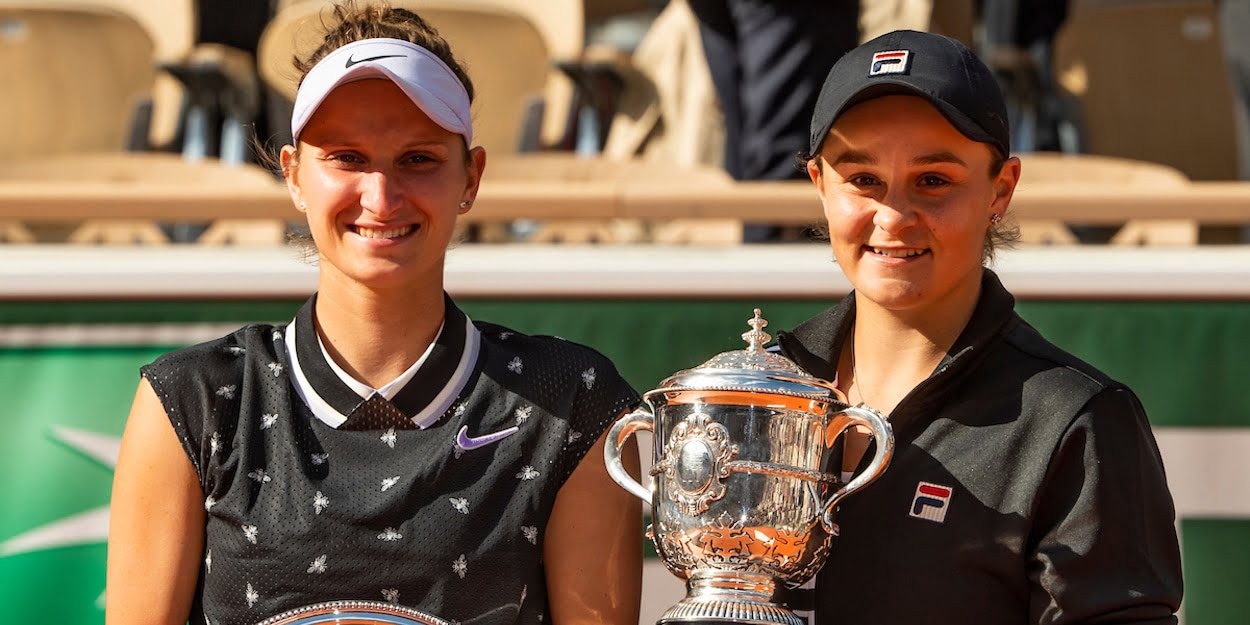 Final: Ashleigh Barty beat Marketa Vondrousova 6-1 6-3
Less than five years after giving up tennis and switching to cricket, Ashleigh Barty completed her remarkable comeback by winning her first Grand Slam singles title. Within a fortnight of her triumph over Marketa Vondrousova the 23-year-old Australian went to No 1 in the world rankings.
Barty, who interrupted her tennis career in 2014 for "personal reasons", was out of the sport for 18 months before returning in the summer of 2016. In the following year she climbed 254 places in the world rankings to finish 2017 at No 17 and by April 2019 she had broken into the top 10 for the first time following her triumph at the Miami Open.
The Australian's classic playing style might have appeared better suited to faster surfaces but she played beautifully on the clay of Roland Garros, although she did not have to beat a top 10 player to claim the title. Amanda Anisimova, her semi-final opponent, was the world No 51, while Vondrousova was the world No 38. Although the occasion appeared to get to Vondrousova, the 19-year-old Czech improved in the second set.
Barty was the first Australian woman to win a singles title at Roland Garros since Margaret Court in 1973. "This is a special place here for Australian players and I'm incredibly proud of what I've been able to achieve," she said afterwards.