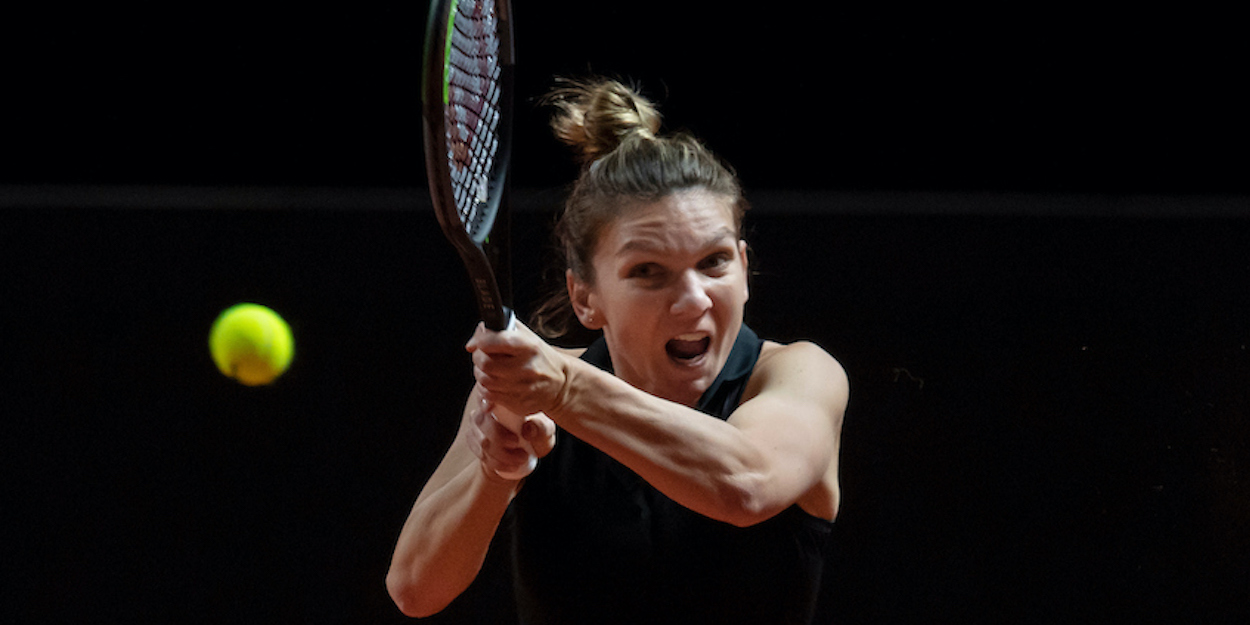 Freak injury forces Halep match retirement in Rome
Simona Halep has been forced to retire her Italian Open round of 32 match with a potentially serious injury. 
Simona Halep is out of the Italian Open after suffering a freak injury in the middle of her match against Angelique Kerber, retiring at 6-1, 3-3.
At 3-3 in the second set, with Kerber serving at 15-0, Halep showed discomfort after moving for a first serve from the German that sailed out. Following the point and with Kerber up 30-0, Halep bent over leaning on her racket and massaging her left calf.
After play was stopped, Halep began to hobble to her bench, seemingly cramping, before grabbing her calf in much more pain, moving with great difficulty to her bench.
When speaking with the medic at the bench and with Kerber involved in the conversation, Halep could be heard saying the following:
"Yeah, when you [Kerber] served, when I jumped a little bit," that's when she felt the pain. Halep withdrew shortly after.
Not how they wanted this match to end 😔@AngeliqueKerber advances to the round of 16 after Halep is forced to retire due to injury.

Final score: 1-6, 3-3.#IBI21 pic.twitter.com/GdRxi1fx6C

— wta (@WTA) May 12, 2021
The medic even suggested that Halep may have broken or torn something, as Halep could be heard speaking as such in the conversation.
"You think it's broken?" she asked the medic, though it is unclear what she was referring to. The medic responded "Probably yes," before Halep asked "How I didn't do anything?"
Kerber will proceed to the next round in Rome.