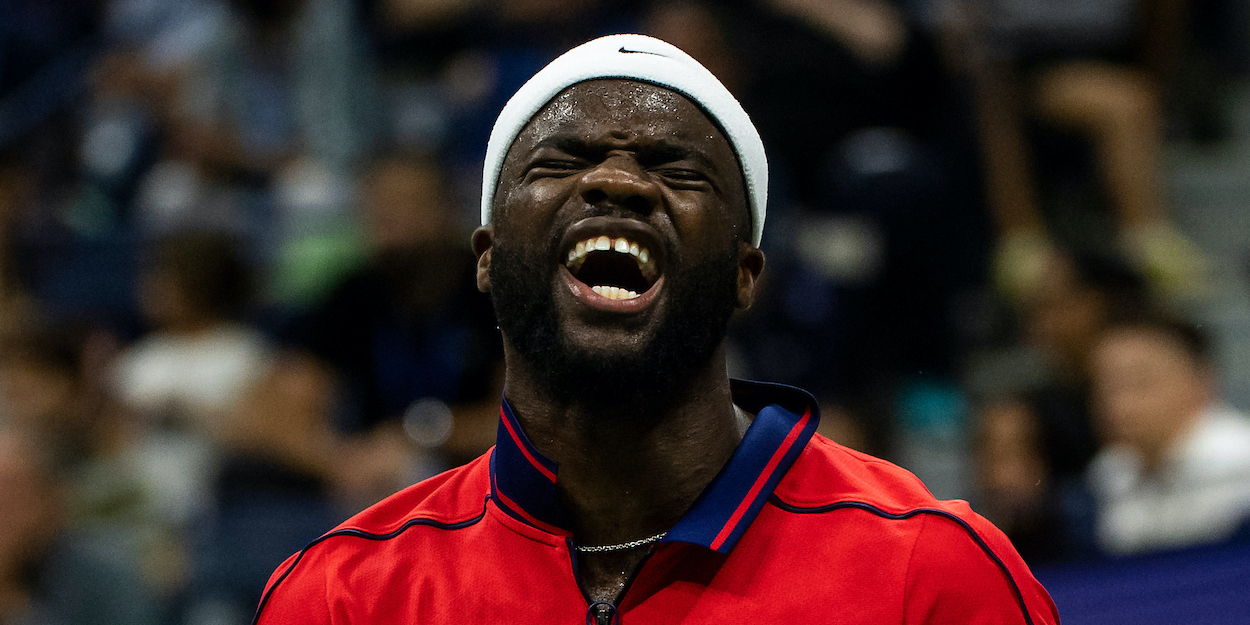 Frances Tiafoe revels in success: 'I just love playing in a packed house. I feel at home'
Frances Tiafoe stunned Stefanos Tsitsipas for the second time this season, with the American thoroughly enjoying entertaining spectators at Vienna Open.
Tiafoe battled back from 0-3 down in the deciding set to defeat the world number three 3-6, 6-3, 6-4 in an epic battle, to setup a quarter-final clash against Diego Schwartzman.
The 23-year-old defeated Tsitsipas at Wimbledon earlier in the year, this time he credited the fans for sparking the comeback.
"You've got fans going nuts early in the match. I want to play. I want to be out there, I want to give it my all. You've got little kids screaming 'Big Foe' and that's what it's about," Tiafoe said.
"It's almost irrelevant who you're playing. Obviously I want to beat Stefanos and these guys, it's always good to have on the resumé. It's been great."
Tiafoe will next face Schwartzman in the quarter-finals. The two men have face twice before, both in 2021, with Schwartzman coming out on top on both occasions. For Tiafoe, it is all about having fun and bringing entertainment to the court.
"I just love playing in a packed house. I feel at home. I feel like that's what it's about," Tiafoe added. "The result is almost irrelevant sometimes. You have kids coming out, parents bring these kids out, pay their hard-earned money to come watch me play.
"I want people to have fun just like I'm having fun… I feel it's my duty to 'A', bring it, give my all, but also to make sure everyone has fun. That kid at the top of the stadium, I want them going home remembering [they] watched Frances Tiafoe play and [they] had a great time."
The winner of their quarter-final will face either Jannik Sinner or Casper Ruud for a place in Sunday's final.