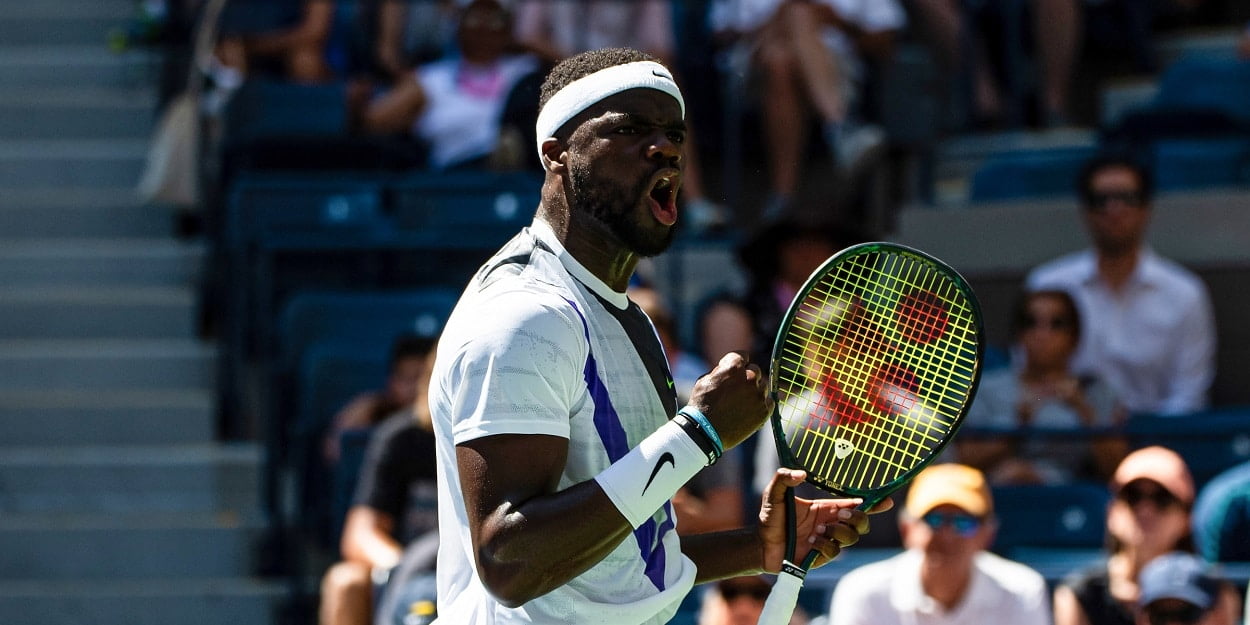 Frances Tiafoe 'did too much' in post match celebrations, suggests Jannik Sinner
Jannik Sinner was unhappy with the way Frances Tiafoe celebrated his victory against the Italian teenager, branding his gestures as 'too much'.
The American lost the opening set 6-3, before Tiafoe produced a stunning performance to spark a superb comeback to win 3-6, 7-5, 6-2.
Tiafoe has enjoyed a fine week in Vienna, defeating Stefanos Tsitsipas, Diego Schwartzman and Jannik Sinner. The 23-year-old celebrated his semi-final win wildly, although Sinner was not impressed and felt he 'exaggerated'.
"In my opinion Tiafoe, he exaggerated today, he did too much. One thing is when you do the show, the other is when there is no more respect. I don't know what happened, but today I think it went a little further." Sinner said in his post-match press conference.
Tiafoe defended his celebrations, insisting he has a right to interact with a live crowd and he did 'not feel guilty' about his celebrations.
"Well, the audience is there for a reason and I can interact with them. Jannik had the chance to win the match, then I started playing great tennis and I enjoyed it. I don't feel guilty." Tiafoe said.
The American did insist that the pair get on really well, and tipped the teenage sensation to have a bright future in the game.
"I mean when I played Jannik in the Next Gen Finals and Antwerp back in 2019 I looked to my guys and I was like this guy is going to be a Grand Slam champion," he said. "He's going to be on top of the game for a long time. We get along really well. I have nothing but respect for that guy, how he goes about his process each and every day.
"Well-coached with Piatti, super humble guy for how young he is and everything he's accomplished so far. I hope he goes to Turin and I hope he does well there."
"Tonight the result was the result but he's got a great team behind him, he has a great work ethic, he does everything right, he's gonna win Grand Slams for sure, how many I don't know, but he's going to have a hell of a career and probably be a Hall of Famer at the end of it."