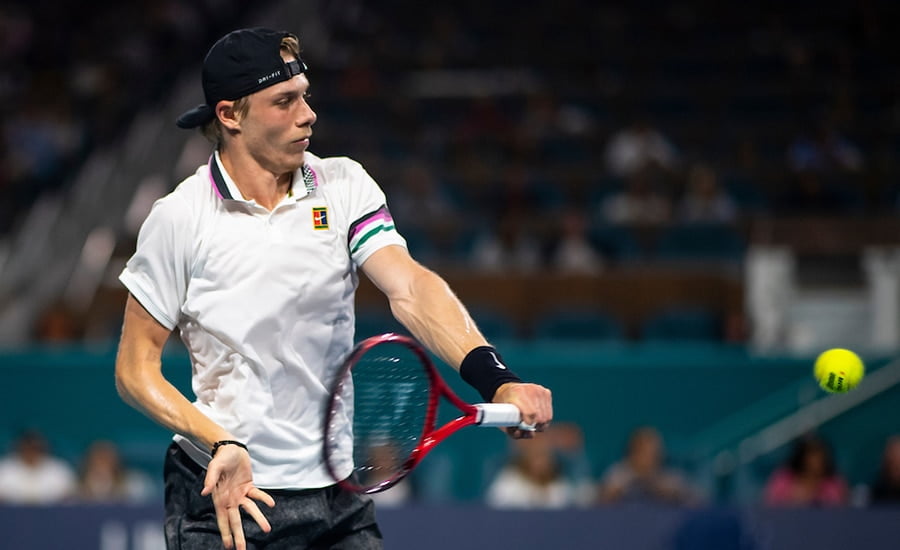 Former world number one tips Denis Shapovalov to be better as result of shock Australian Open exit
Denis Shapovalov is suffered the same problems as fellow young stars Alexander Zverev and Nick Kyrgios at the Australian Open, says Mats Wilander.
Much was expected of Shapovalov in Melbourne after some inspired performances of late, but he sank to a surprise first-round exit to Martin Fucsovics.
However, Eurosport tennis expert Wilander, who won the Australian Open three times during his career, says it would be unfair to criticise Shapovalov too harshly.
"He has played well coming into the tournament and then came in and played a guy like Fucsovics, and it's not that easy," said Wilander.
"I don't think anything went wrong, it looked like a pretty tough match-up.
"The most worrying thing for these guys is that they do not quite know how to play five sets – that's what the younger players have to learn.
"Shapavalov has got to a level, he's good enough, he just doesn't know how to play five sets because he hasn't played it enough.
"It's the same with Zverev, it's the same with Kyrgios, it's the same with all of them. They just don't know what it takes.
"You would think it would be a disadvantage for someone like [Roger] Federer to play five-set matches – but no, it's an advantage, because he knows what he needs to do.
"I think Shapavalov tries to accelerate through the floor and you just can't do that. He'll learn a lot from today, but he needs to nail that."
All courts and all matches from the Australian Open are live and exclusive on Eurosport and Eurosport Player.
Keep up to date with all the action at our tennis news section. Win amazing tennis prizes by entering our competitions. Learn more about your favourite players including Roger Federer, Rafa Nadal and Novak Djokovic. Check out the latest kit in our tennis gear reviews. Receive regular updates with our legendary newsletter or read in depth features with stunning photography in tennishead magazine. Can't visit the tournaments you love? Check out our guide on how to watch tennis on TV. Don't miss a thing with our Live Scores service. Follow tennishead on social media at Facebook, Twitter, Instagram & YouTube