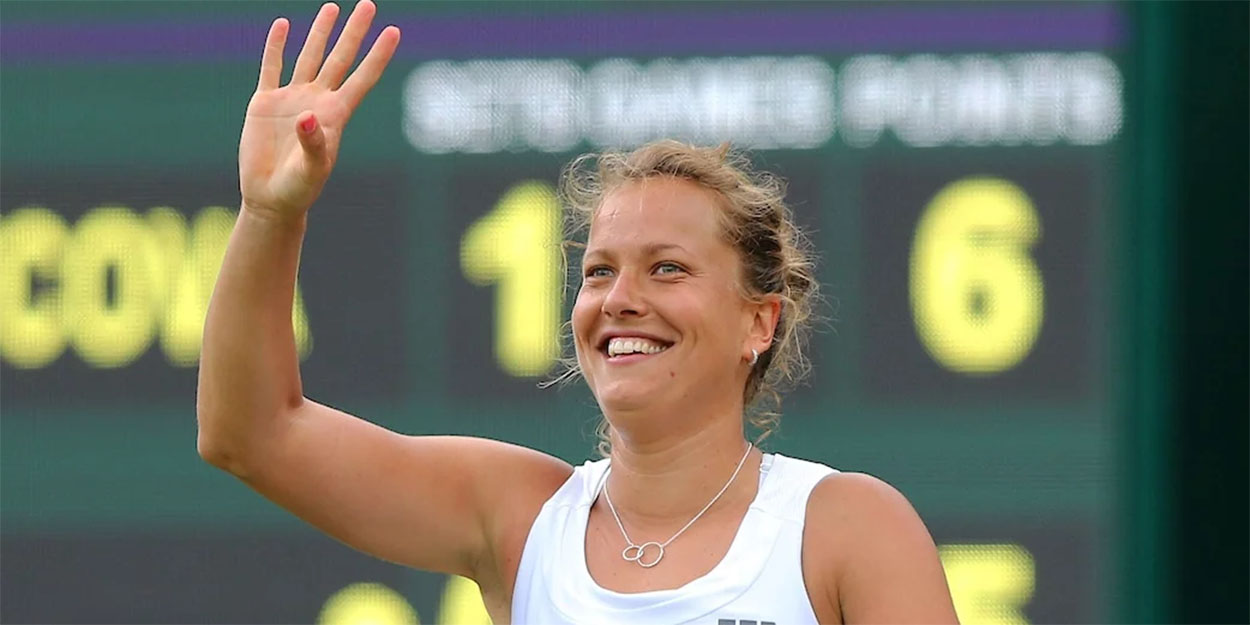 Former Wimbledon champion announces imminent retirement
Former Wimbledon doubles champion Barbora Strycova has announced she will retire from tennis, although she hopes to play one more major tournament.
The Czech ace, 35, appeared to be descending into a career rut just three years ago when she was unable to build on a career-high singles ranking of 16.
However, she was able to rekindle her passion for tennis due to a remarkable run at Wimbledon in 2019.
That year, she powered herself to the semi-final of the singles at the All-England club before losing out to Serena Williams.
She didn't have to wait long to get back to winning ways, though, as she won the women's doubles alongside Hsieh Su-wei.
Not only did that win make her a Grand Slam champion, but also propelled her to the doubles world number one ranking.
Barbora Strycova is expecting her first baby later this year. It'll be a boy. She's retiring, but she would like to play one last match with fans in the stands. Using the protected rankings she could say good bye in her beloved Wimbledon in 2022. pic.twitter.com/unzbmIc1Sb

— Karel Knap (@Karel_Knap) May 4, 2021
This year, though, everything has changed for Strycova, with her announcing in March that she was expecting her first child.
She has decided that makes this the perfect time to retire, although she also suggested she may play one more tournament next year, possibly Wimbledon, to say a proper goodbye to the game.
"As you might have heard, I announced my retirement from professional tennis today," Strycova said on Twitter.
"It feels weird. Until now, tennis was the only world I knew. I have always had enormous love for this amazing sport.
"Even thorough all the pain, tears, renunciation and sweat, all the great moments and victories were worth it.
"I never planned to end my career during a pandemic. However, some moments in life just can't be planned and I am super excited for my next role as a mom.
"It doesn't mean I will accept that fact that I didn't play my last match in front of an audience.
"Once it's possible, I will play one last match… in front of you, to say a proper goodbye.
"Thank you for all your support through my career and see you later."