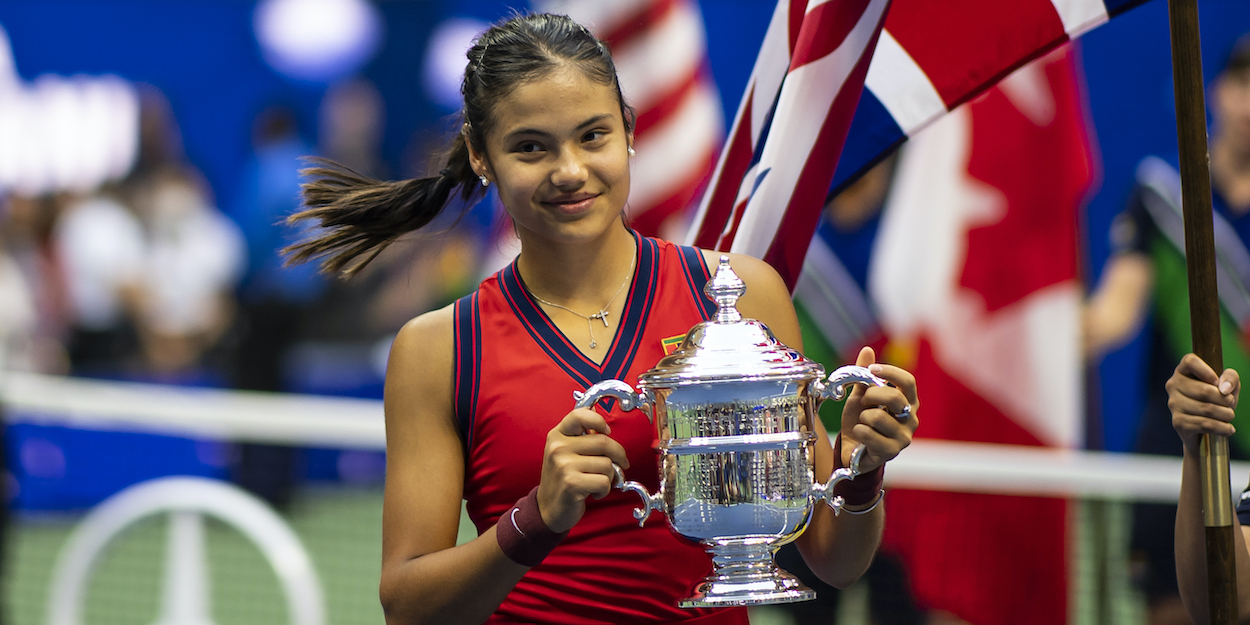 Former Slam finalist applauds 'Rocky-like' Emma Raducanu triumph
A former top pro has drawn attention to the journey of Emma Raducanu as a qualifier in particular at the US Open.
The British teenager won ten matches including qualifiers to secure her US Open title, the first time any man or woman has won a singles Slam as a qualifier.
Raducanu has received praise from across the tennis world, including now from former British number one John Lloyd.
The 1977 Australian Open finalist was as shocked as any at Raducanu at the US Open, despite being aware of her talent before her wider public introduction at Wimbledon.
"I've always had a complaint about tennis in the movies," Lloyd told talkRADIO. "I was in a very brief role in a film called 'Players'.
"In the make-believe film, this chap…lost in the finals [after] coming from qualifying. [In the movie] he beat me in the quarter-finals of Wimbledon, which was good for me because that's the best I ever did in the singles.
"But my point was that they wrote that script and I thought it was a ridiculous script. Then a few years later they had the movie 'Wimbledon'.
"[In the movie] this guy comes from qualifying…I said "It's nonsense. You've got to stop doing these 'Rocky' films about tennis. It doesn't work like that."
"And then Emma [Raducanu] goes and does exactly that! It was unbelievable."