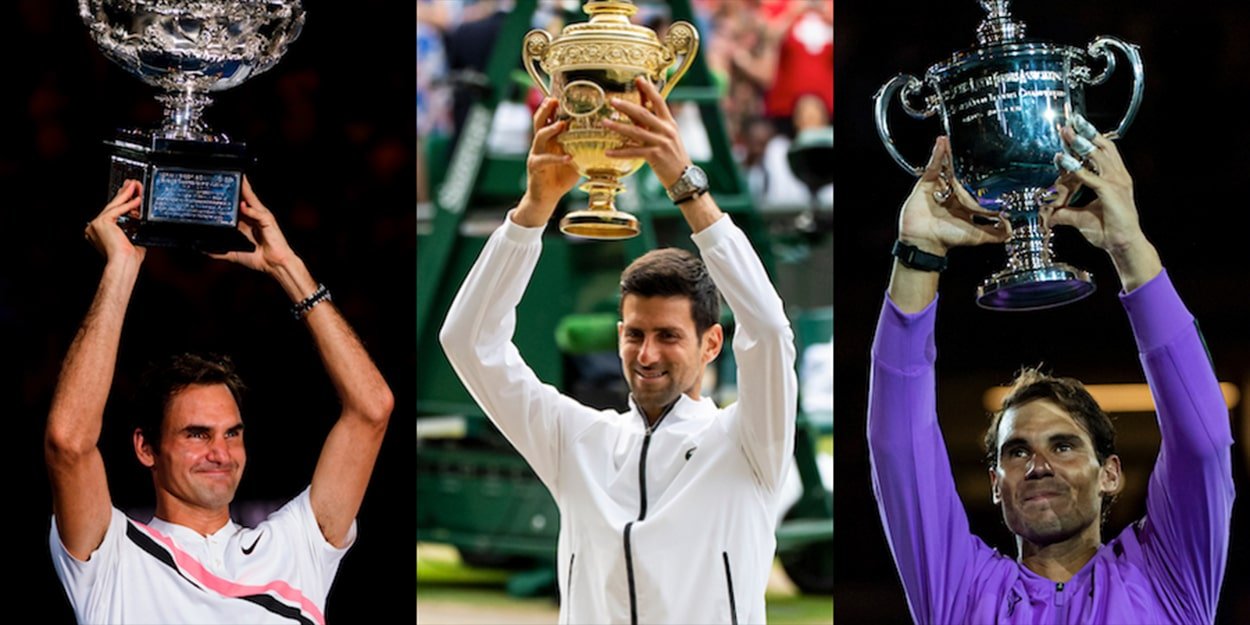 Former No. 1 on Federer, Nadal and Djokovic: 'You run out of superlatives'
A past Grand Slam champion and world No. 1 described just how unbelievable the achievements of Federer, Nadal and Djokovic really are.
Andy Roddick spoke after Rafael Nadal secured a 10th Italian Open title, expressing his disbelief at how Federer, Nadal and Djokovic just keep on racking up records.
"It's at this point where you hear these numbers, and they didn't make sense five years ago," Roddick said on the Tennis Channel Live podcast. "These guys just keep adding these numbers and the consistency with which they show up.
"To do it year after year and we're looking at a decade and a half and you run out of superlatives."
Nadal's most recent Italian Open title takes the Spaniard to 36 Masters 1000 titles, level with Novak Djokovic as a joint record for most titles at that level.
Another former world No. 1 and multiple Slam champion, Jim Courier, added his thoughts on the podcast, specifically about where Nadal and Djokovic stand moving on to the French Open.
"Winning this one the way that he did, taking out Djokovic, that's a statement from Nadal," Courier asserted. "It puts him in a great position now, especially with the two weeks off."
Courier also believes that Djokovic will forgo Belgrade 2 in favour of rest before Roland Garros.
"I think that both will rest and get ready for what really matters and that is Roland Garros.
"Rome matters to almost everyone and they (Djokovic and Nadal) care about it but the real history they are playing for, happens in a few weeks."