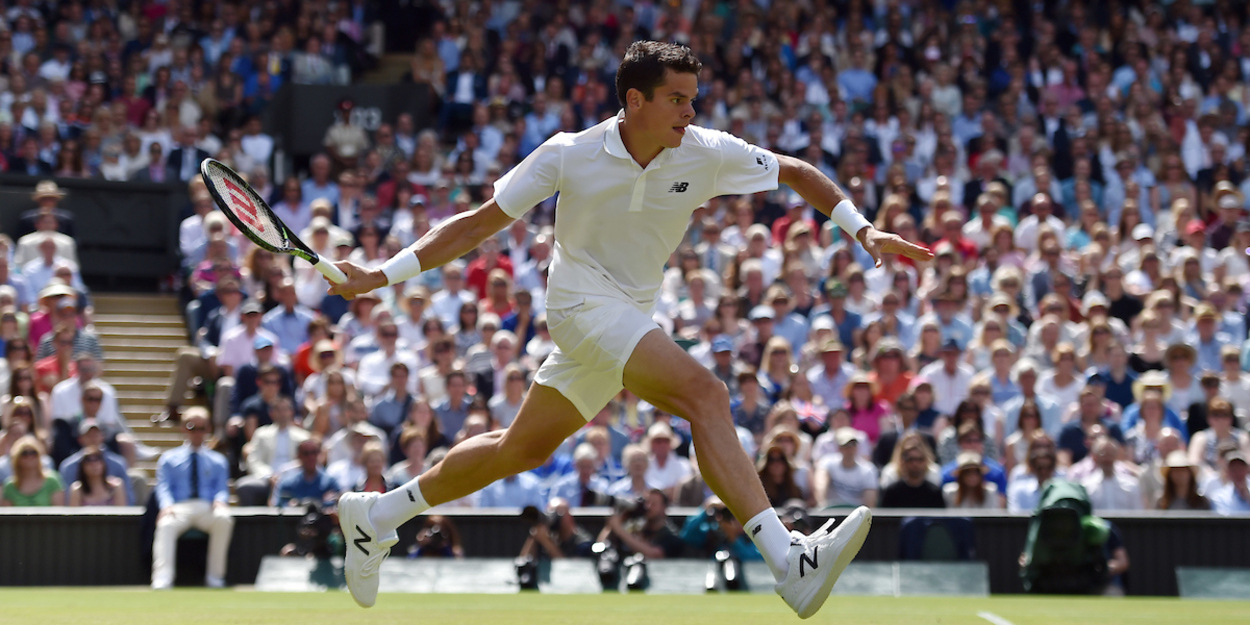 Former finalist withdraws from Wimbledon
Milos Raonic has followed Rafael Nadal in withdrawing from Wimbledon and said his decision is because of a calf injury that has not fully recovered.
In a social media post on Sunday, the 30-year-old conceded that he 'won't be ready' to play in Wimbledon after a minor setback, but 'will be working to get back on court as soon as possible'
Raonic is currently 7-4 for the season and last competed at the end of March in Miami.
"It has been a long time since I have shared an update here. I wanted to share that I am incredibly sad and hurt that I won't be ready to compete at Wimbledon this year," Raonic wrote on Instagram.
"It is a pinnacle in my schedule each and every year. I was working hard preparing for many tournaments,
On the second to last day I hurt my calf. I have been working hard to heal it but had a minor set back."
"Therefore I won't be ready for Wimbledon. I will be working hard to get back as soon as possible. Thank you for your patience and support. Milos."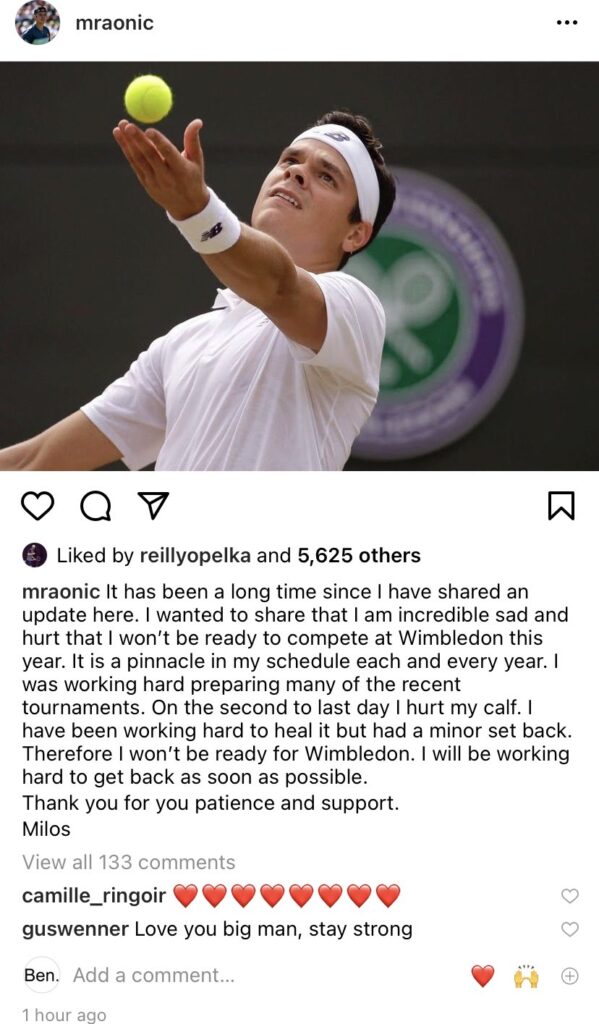 The Canadian reached the Wimbledon final in 2016, before losing in straight sets to Britain's Andy Murray.