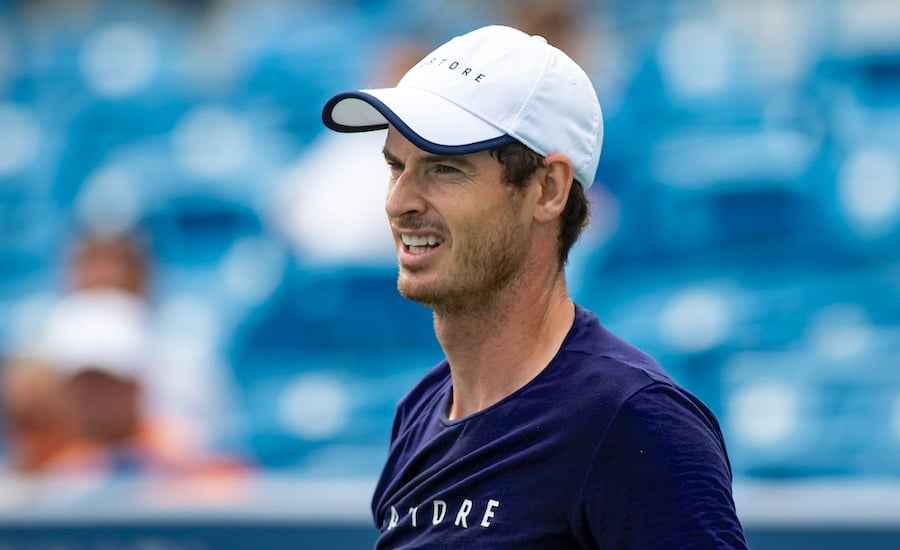 Former coach urges Andy Murray to make Wimbledon the focal point of his season
Andy Murray has been urged to make Wimbledon or the Olympics the focal point of his season to help his comeback bid.
Murray returned to singles tennis last year after major hip surgery, and enjoyed a huge success when he won the European Open in Antwerp with a metal implant in his hip.
It was hoped that 2020 would see him kick-on and step-up his fitness, but it has been a tough start for the former world number one due to an ongoing groin injury.
Murray was forced to withdraw from the ATP Cup, where he used his protected ranking to get himself in as Great Britain's number one player, and then decided to pull out of the Australian Open too.
However, he has been offered some advice from his former coach and current Eurosport analyst Alex Corretja.
"Andy Murray needs to prepare his season focusing on a goal, a big goal," Corretja told Reuters.
"That might be Wimbledon or it could be the Olympics. But you can't just go through the season thinking you are going to win a few matches here and there, he needs to be ready.
"I think in five or six months time he will have had enough time to be ready and that's when Wimbledon comes.
"That will be the period I believe he will need to be in his best shape.
"He will need more matches. He will need to do well in Indian Wells and Miami, play a good clay-court season, then maybe by Wimbledon he might have his top form again."
Keep up to date with all the action at our tennis news section. Win amazing tennis prizes by entering our competitions. Learn more about your favourite players including Roger Federer, Rafa Nadal and Novak Djokovic. Check out the latest kit in our tennis gear reviews. Receive regular updates with our legendary newsletter or read in depth features with stunning photography in tennishead magazine. Can't visit the tournaments you love? Check out our guide on how to watch tennis on TV. Don't miss a thing with our Live Scores service. Follow tennishead on social media at Facebook, Twitter, Instagram & YouTube