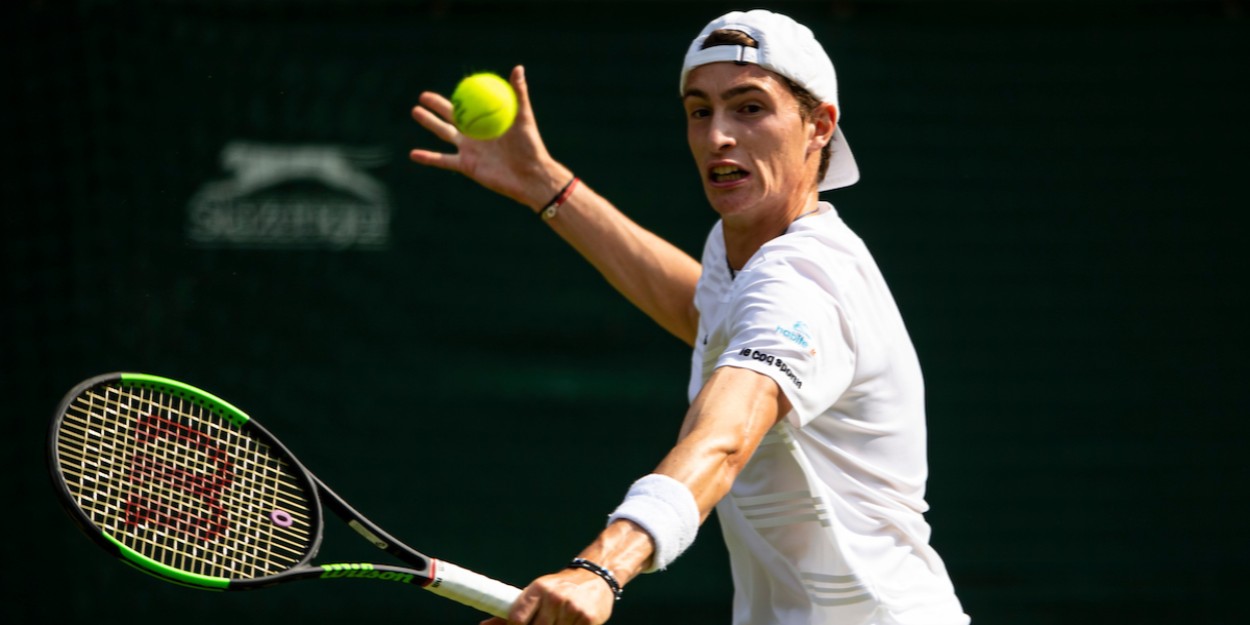 Five things to know about Ugo Humbert ahead of Antwerp semi-final
22-year-old Ugo Humbert is enjoying the best run of his career and will face British No 1 Daniel Evans for a spot in the final of the European Open in Antwerp. 
Tennishead reveals five things you should know about the young Frenchman.
1) Humbert is a talented pianist
Ugo Humbert fell in love with music and started playing the piano when he was five, which he says is still an integral part of his life. The Frenchman believes the ability to disconnect from what happens on the court is critical to success.
"I love music and I play piano and guitar. It is a big part of my life. When I am at the Federation, they have a piano there for me. It helps me to focus and relax, even on the court. It is important to have something like this outside of tennis."
2) Humbert won his first ATP tour event earlier this year
The Frenchman won his first ATP tour event in Auckland earlier this year, beating Janik Sinner, Herbert Hurkacz and Benoit Paire to lift the title. Humbert became the first Frenchman to win the event and the youngest Frenchman to win an ATP title since Gasquet in 2007.
3) Humbert is a big football fan
The 22-year-old is a huge football fan and supports French team FC Metz.
4) Humbert performed well at Wimbledon in his first appearance
Humbert recorded his best Grand Slam result to reach the fourth round of Wimbledon in 2019, beating compatriot Gael Monfils and Felix Auger-Aliassime before losing to the eventual winner Novak Djokovic in his first appearance in the main draw.
5) Humbert earned best career win in Hamburg last month
The Frenchman beat World No 5 Daniil Medvedev in straight sets in the first round of the Hamburg Open to record the biggest scalp of Humbert's career so far. Humbert went on to beat Jiri Vesely before losing to Casper Ruud in the quarter-finals.