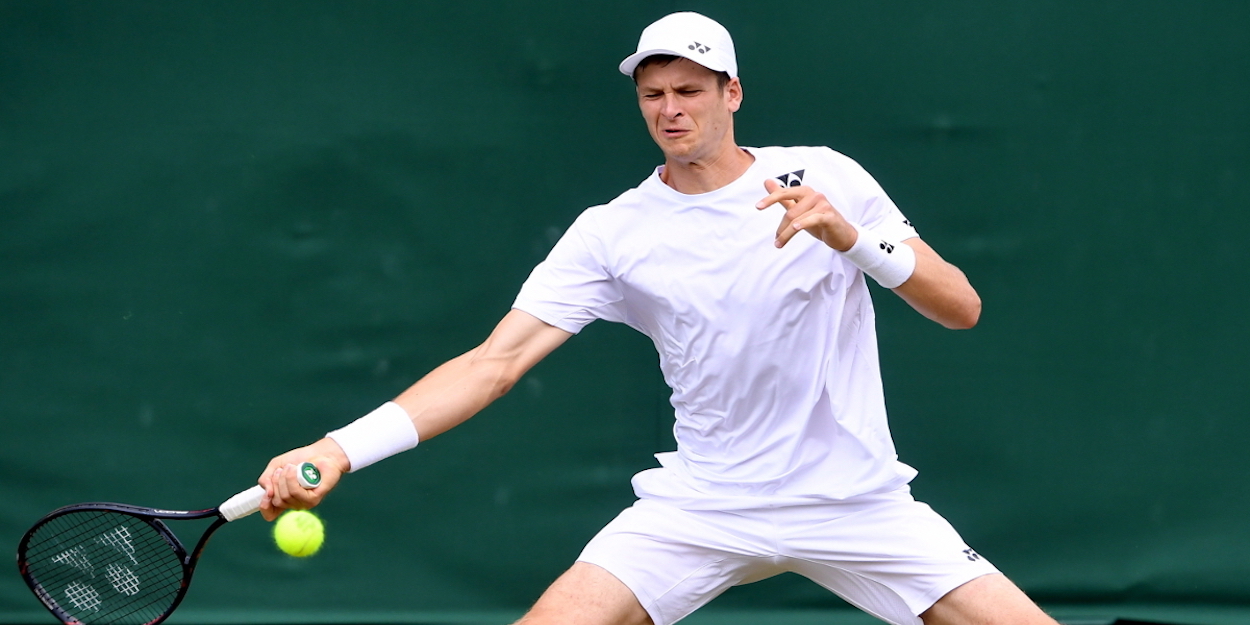 Five things to know about Hubert Hurkacz ahead of Daniil Medvedev clash
Polish star Hubert Hurkacz takes on Daniil Medvedev at Wimbledon as he bids to reach his first ever quarter-final at a Grand Slam. 
Ahead of his crunch clash against the World No 2 on manic monday, Tennishead looks at five things you should know about the 24-year-old Pole.
1) Family of tennis stars
The parents of Hubert Hurkacz are Krzysztof Hurkacz and Zosia Maliszewska-Hurkacz. His mother was the No 1 junior in Poland and his uncles also played tennis competitively, while his grandfather was an international volleyball player. 
Hurkacz also has a little sister, Nika, who also plays tennis and is hoping to be a professional. She is 10 years younger than Hubert.
2) First Pole to win an ATP Masters 1000
In April this year, Hurkacz became the first Polish star to win an ATP Masters 1000 after enjoying a remarkable run in Miami.
The Pole defeated the likes of Denis Shapovalov, Milos Raonic, Stefanos Tsitsipas and Andrey Rublev before beating Jannik Sinner to make history.
Hurkacz' victory also helped him to achieve a career-high No 16.
3) Finally producing on the big stage
Despite having success in ATP Tour events, Hurkacz was yet to find form in Grand Slams and best of five matches coming into Wimbledon.
Prior to this year's Championships, the Pole had only made it past the second round on one occasion when he beat Leonardo Mayer to reach the third round at Wimbledon in 2019.
The 24-year-old has already gone one better after defeating Alexander Bublik to reach the fourth round, and will now take on Medvedev in the biggest match of his career.
4) His coach compared his style to Andy Murray
Hubert Hurkacz' coach Craig Boynton, who coached Jim Courier, Mardy Fish, John Isner and still coaches Steve Johnson, compared his style to Andy Murray.
"I think if you look at him, people have said he kind of mirrors Andy Murray with a similar routine on returns, a little bit of a similar backhand," Boynton said.
"He's a little taller than Andy. Andy's movement was phenomenal. But Hubi's a very good athlete, too."
5) Hurkacz closes his eyes when ball-striking
Despite all tennis players being taught to keep their eye on the ball, Hurkacz does quite the opposite.
"I confess, it's true, I close my eyes when I hit the ball. In fact, I've probably always played like that, and it's been a while since I've been noticed," Hurkacz told L'Equipe in 2019.