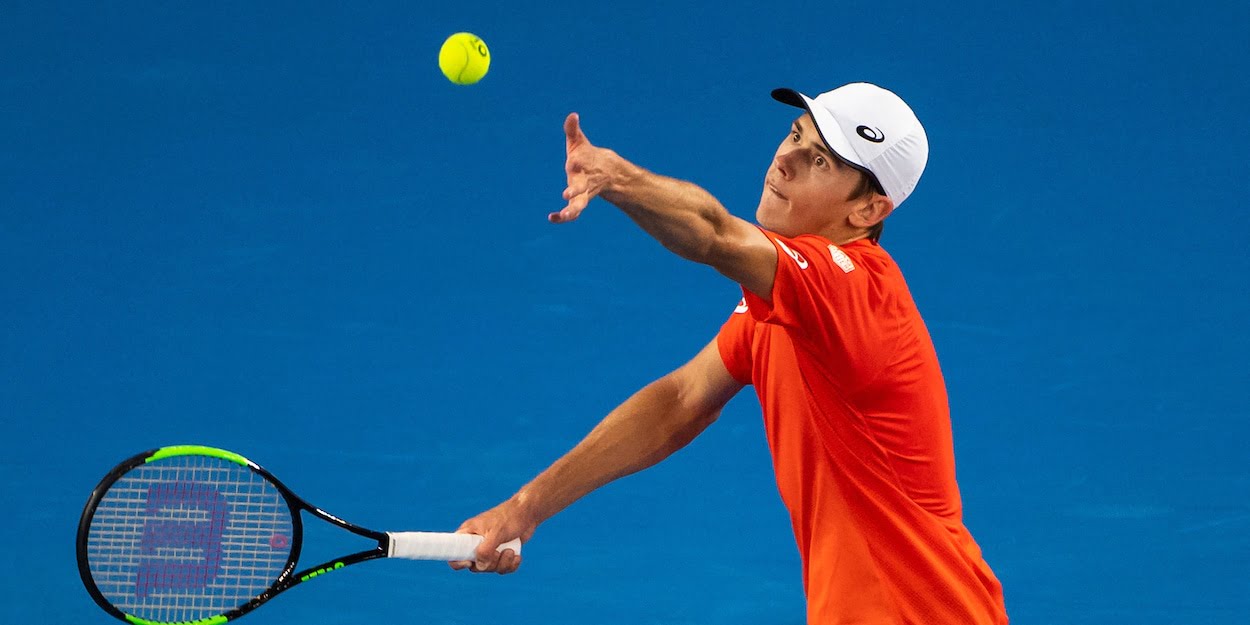 Five things to know about Alex De Minaur ahead of Antwerp semi-final
World No 29 Alex De Minaur will face Grigor Dimitrov in the semi-final of the European Open in Antwerp in his bid for a fourth ATP title.
Tennishead reveals five things you should know about the 21-year-old Australian.
1) De Minaur comes from a multi-national background
Despite being born in Sydney in 1999, De Minaur has a Spanish mother and a Uruguayan father and lived in Alicante, Spain until the age of five, when he moved back to Australia.
2) Has a close bond with Lleyton Hewitt
De Minaur has a close relationship with former World No 1 Lleyton Hewitt, who often supports and mentors the young Australian.
3) De Minaur won all three of his titles in 2019
The 21-year-old won all three of his ATP 250 series titles in 2019, lifting the Sydney International title inn January before winning the Atlanta Open and Zuhai Championships in July and September respectively.
4) De Minaur has a tennis-related tattoo on his chest 
De Minaur has a tattoo of the number 109 on his chest because he was 109th player to represent the Australian Davis Cup team. The Australian is also nicknamed 'Demon', given to him by teammates Nick Kyrgios and Bernard Tomic during a recent Davis Cup tie.
5) De Minaur donated $4,500 for Australian bushfire relief
The young Australian donated $4,500 for the Australian bushfire relief at the beginning of the year, giving $250 for each ace hit at the 2020 ATP Cup (18 in total).