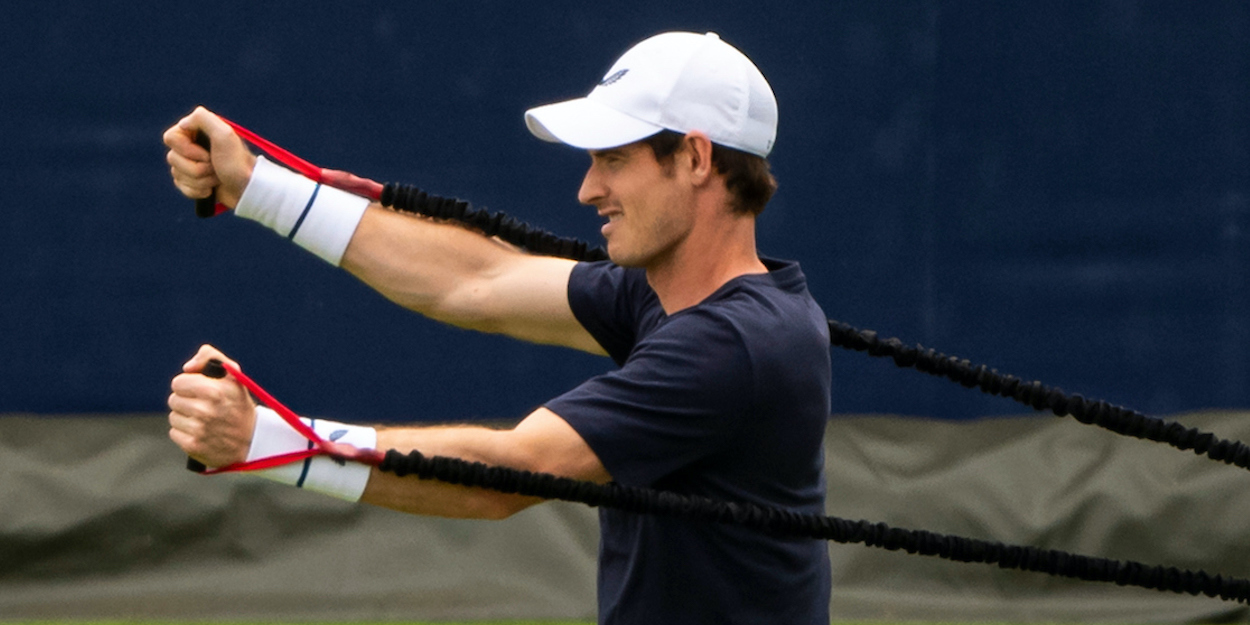 'Fingers crossed' – Andy Murray gives uncertain fitness update
Andy Murray is raring to go on the grass in London and is hopeful that his body can keep up with his ambitions.
The Brit takes to the lawns at Queen's as the grass season rolls on, and he will be hoping to get off to a good start.
"I feel ok," Murray told Queen's Club in a video intervie. "I've been practising a lot the last few months, hitting the ball well and had some good practice sessions with top players
"I feel good in terms of how I'm playing, it's just my body needs to hold up.
"You know, fingers crossed that the body feels good and the tennis will follow."
The five-time Queen's champion faces unpredictable Frenchman Benoit Paire in the first round of the tournament.
Andy Murray has not played in the singles at the London event since 2018, and last won it in 2016, but memorably won the doubles with Feliciano Lopez in 2019.
"I love tennis, I like competing. When I have been away from the tour I've missed it and I've spoken to quite a few ex-players.
"All of their advice is just 'keep doing it as long as you can, and nothing will ever replace it."