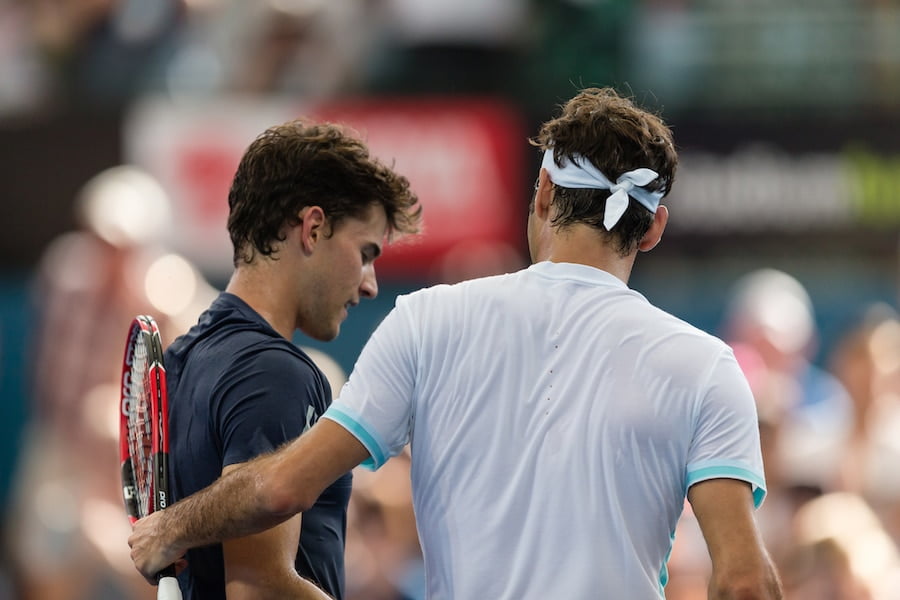 Federer v Thiem in Madrid: Match preview, statistics & prediction
This mouthwatering encounter will tell us an awful lot about both players form going into the French Open.
Roger Federer has the chance to stamp his authority on the younger rival and to prove that he's still got what it takes to win the biggest matches on his least favourite surface. Against Gael Monfils yesterday Federer was in real trouble having to save match points and come up with outstanding play simply to keep him in the tournament. But his laid back attitude both during the match and in the press conferences afterwards hints at a more relaxed attitude to his clay court efforts this year which may help him play more aggressively today.
Dominic Thiem is in a spell of form that many predicted, especially on his favourite clay courts. His run of 7 matches unbeaten includes a stunning victory over Rafa Nadal and a totally dominant triumph in Barcelona last week. Thiem seems to be peaking at just the right time to give him a real chance of toppling Nadal's incredible run of victories at the French Open
Head to head
Thiem is one of very few players to have a winning record against Federer. Admittedly he's only played the great Swiss champion 5 times and all of those have been during the later stages of Federer's career and since he's turned 35. Thiem also won their only encounter on clay when they played in rome in 2016.
The faster conditions in Madrid will no doubt help Federer.
In all other aspects this match up looks incredibly close. They are the same height, they are both right handed with single handed backhands and they've both won 2 titles so far this season.

Prediction
Current form is crucial in tennis as its an individual sport so if a player feels good then he's likely to play well. Thiem's current form is blistering and he won't be intimidated by facing Federer. However, we think that Federer will play cleverly, mixing up the points so that Thiem doesn't get into a groove where he can bully Federer from the back. We think Federer will win in three close sets.
To read previews of the other three quarter final matches at Madrid today including Federer and Nadal click here
To read more amazing articles like this you can explore Tennishead magazine here or you can subscribe for free to our email newsletter here