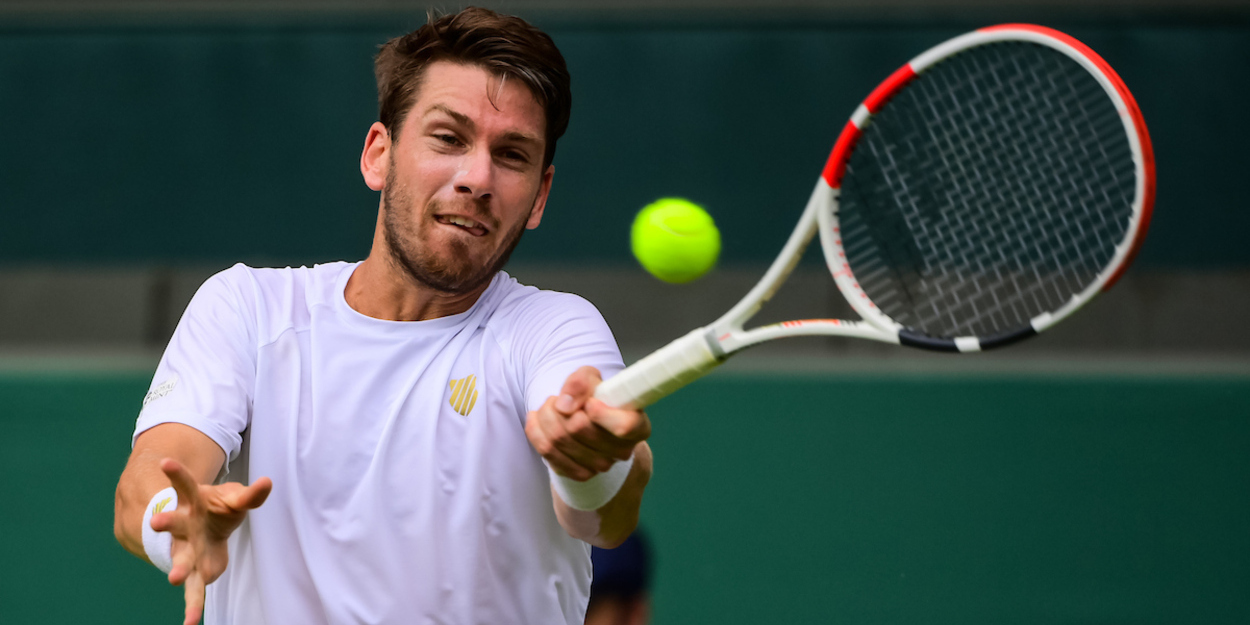 Federer praises British star – 'Everything in his game has gotten better'
Roger Federer has praised Cameron Norrie for making improvements to his game ahead of their third round clash at Wimbledon.
Federer cruised through round two with a straight sets win over Richard Gasquet on Centre Court yesterday, while Norrie reached round three at Wimbledon for the first time in his career. The Brit has reached three ATP finals in 2021, including Queens. Only Stefanos Tsitsipas and Andrey Rublev have won more matches than Norrie in 2021.
After defeating Gasquet, the 20-time Grand Slam was full of praise for the 25-year-old.
"I feel like everything in his game has gotten a little bit better. I think the confidence is growing."
"I feel like he's worked on his game. This is what I would like to see every player do. When you see them again – for me as an example, a player who hasn't been around for a year, year and a half, you want to see a different Cam Norrie" the Swiss said.
With no international fans at Wimbledon this year, Federer may find himself in an unfamiliar position facing a Brit in round three.
"I never really walk out and expect everybody to be for me. Sometimes I like the underdog. You know how it is. You want to see a close match, too. When you see another guy hit great shots, I hope they applaud the guy. You want the atmosphere to be there."
"The worst is if there's a lot of people sitting there but there's no noise. On Centre Court, you always have a guaranteed good atmosphere regardless if they are for or against you. So that's why I think for me it's such a wonderful court to play on." Federer added.