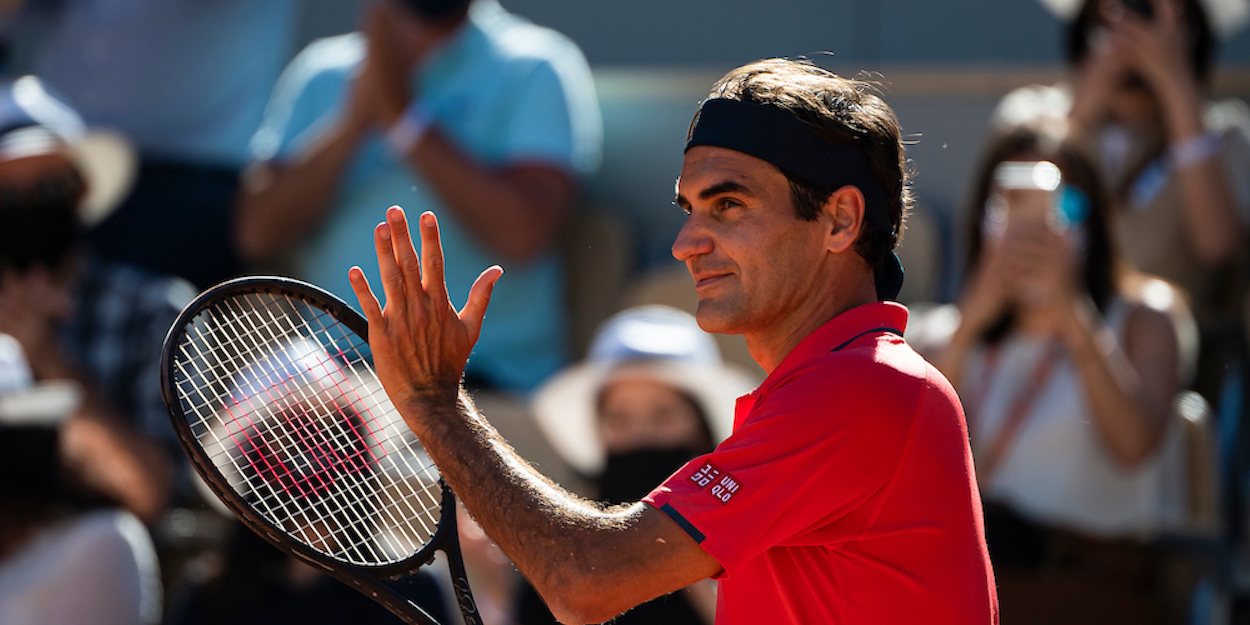 'Clay is mostly faster than hard courts now', explains Roger Federer
Roger Federer suggested it is a misbelief that clay is a slow court surface, saying it can be "on the faster side" in warm conditions.
The No. 8 seed reached the third round of the 2021 French Open yesterday with a four-set victory over Marin Cilic.
"We saw that rallies weren't extremely long [against Cilic]. My rallies in Doha [on hard courts] – where you can neutralise each other – were slower, longer," explained Federer in his press conference.
"Sometimes people still think clay is slow. It's not that slow – it's actually mostly faster than hard courts nowadays. Unless you go to Cincinnati and Shanghai potentially, and a couple of indoor events.
"But other than that, I feel like if you're playing on a day where it's actually quite warm – clay can actually be somewhat on the faster side.
"Now obviously what comes into play is bad bounces, sliding, and you can go far back, especially on the centre court [at Roland Garros] because there's so much room."
The 39-year-old will face world No. 59 Dominik Koepfer in the last 32 on Saturday.