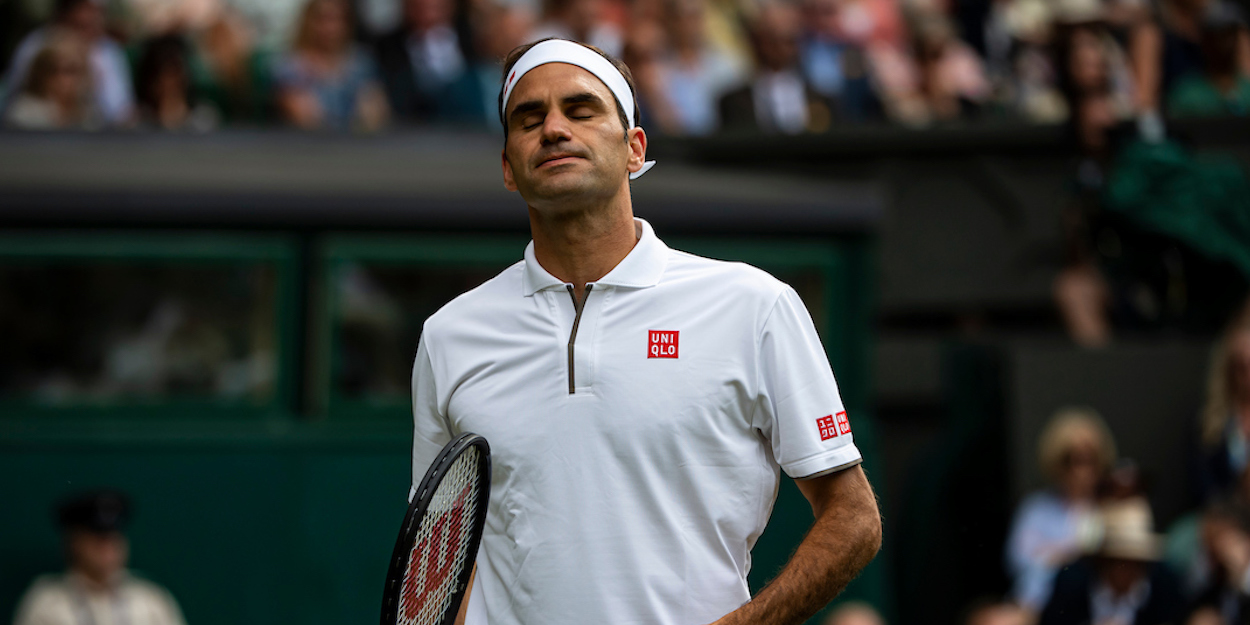 Roger Federer attitude "alarming" ahead of Wimbledon, believes Mats Wilander
Mats Wilander believes Roger Federer admitting his attitude was not good in Halle "puts a green light in the locker room to the rest of the field" for Wimbledon.
Federer said he "cannot accept" the third set he played as he lost to Felix Auger-Aliassime in the second round of the ATP 500 event last week.
"I'm not sure if he's ever shown it or not. I actually saw him show it one time against Gustavo Kuerten at Roland-Garros, where he looked not interested to be there and was willing to hit the grass courts," six-time Major winner Wilander told Eurosport.
"So, I think that he's most probably felt like that before but for him to actually point the finger at himself – that's alarming. I think what happens when you do that, the thing we never talked about, it also puts a green light in the locker room to the rest of the field.
"Like: 'wow, even Roger Federer doesn't feel like fighting to the very end with a good attitude these days, so you know what Roger, you are 39, I am 21, I'm going to be out there for five hours if I have to. Even if you're Roger Federer'."
Two-time French Open finalist Alex Corretja also commented to Eurosport: "I was more worried about his body language a little bit. He was, I think, inside himself. He's the only one who knows how he's feeling, the way he's moving.
"Sometimes it's not about complaining. It's a matter of you are playing and inside you, you feel 'this is not how I want to feel'. And I think Roger feels a little bit that way right now."