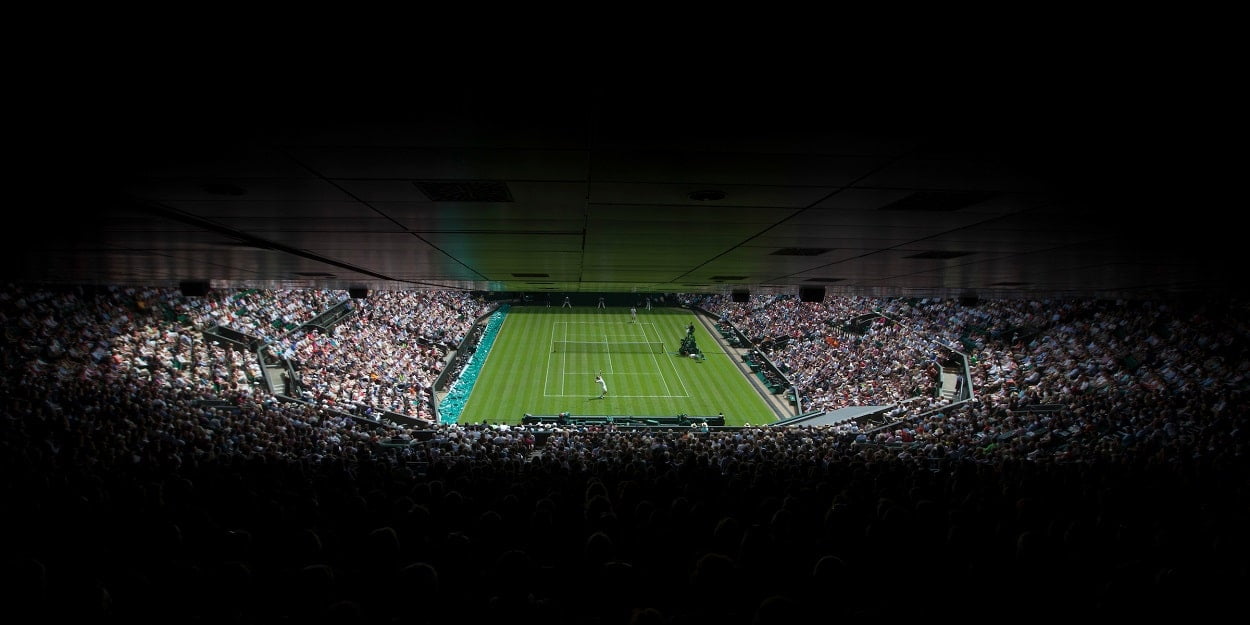 Fans and pundits react to Wimbledon cancellation
On Wednesday it was announced that fans would have to wait until 2021 to witness the 134th edition of The Championships. For the first time since WWII, Wimbledon has been cancelled, and the news has been met with a multitude of varied reactions.
Many fans responded online with sadness and disappointment but most also agreed that it was the right decision, however unfortunate it may be. Some even questioned why it had taken so long for Wimbledon to make the announcement bearing in mind that other large scale events set to take place around the same time – Glastonbury, for example – had been axed some time ago. Trying to make the best of a bad situation, there were many requests for the BBC to fill the airtime with replays of old matches, with Andy Murray's winning moments proving to be popular choices.
Please replay old #Wimbledon finals. I'd love to watch #AndyMurray win it again even if on repeat 🤣 #Covid-19

— Bnj (@PrivateBNJ) April 1, 2020
Some fans found themselves wondering what this could mean for particular players. Many were just disappointed that they would not get to see see their favourites on the lawns of SW19 this summer but in two notable cases the question was raised over ever seeing their favourites again.The two most decorated grass court players of recent times, Roger Federer and Serena Williams, both turn 40 next year and despite both having reached the finals last year, the general consensus fans and pundits alike is that their time on tour cannot last much longer.
Wimbledon cancelled. Makes them two match points even more bigger. #Wimbledon pic.twitter.com/rdlWPM23zw

— AR (@Athique57) April 1, 2020
Moving along from the heavy hearts and wistfulness, there were plenty of people who chose to take a lighter approach. In response to a BBC article on the news of the cancellation, Twitter user @JerichoJuno joked that, "You'll get SPOTY wrapped up in about 20 minutes at this rate," and former pro turned pundit Mark Petchey was also able to find a silver lining.
Disappointed to not be able to defend my round robin points with @RichardKrajicek this year in the Invitational but a extra year for me to find that elusive extra 10mph on my serve to get it to 80mph 🌱 April already telling March to hold my beer

— Mark Petchey (@_markpetchey) April 1, 2020
Once people had come to terms with the fact that Wimbledon would not be taking place this year, and had fully satisfied themselves that it was not an April Fool's Day jest, the conversation moved on to what might be next on the chopping block. The US Open was quick to release a statement that they were still hoping to have their tournament played on schedule, but many fans were sceptical in regards to whether it could and even should go ahead.
Gotta think that with the indoor courts at BJKNTC now being used as a hospital that the USOpen has minimal chance of happensing.

— Sean Martin Hingston (@seanhingston) April 1, 2020
As noted above by @seanhingston, a 350-bed makeshift hospital is currently being assembled at the Billie Jean King National Tennis Center, which is located within Flushing Meadows, to aid the pandemic response in New York City. King herself commented that, "it is wonderful to see the venue being put to use to help our community in need." She also took the time to share her thoughts on the cancellation of Wimbledon. She noted that she had been to the club every year, either as a player, spectator or pundit, since 1961 and went on to articulate the prevalent view that, "Right now, we need to make sure we are taking good care of ourselves and our loved ones. These are challenging times for all of us and now is the time for us to do what is right for our world and what works for our sport."
My thoughts on the cancellation of #Wimbledon. pic.twitter.com/gWPoOJLUXH

— Billie Jean King (@BillieJeanKing) April 1, 2020