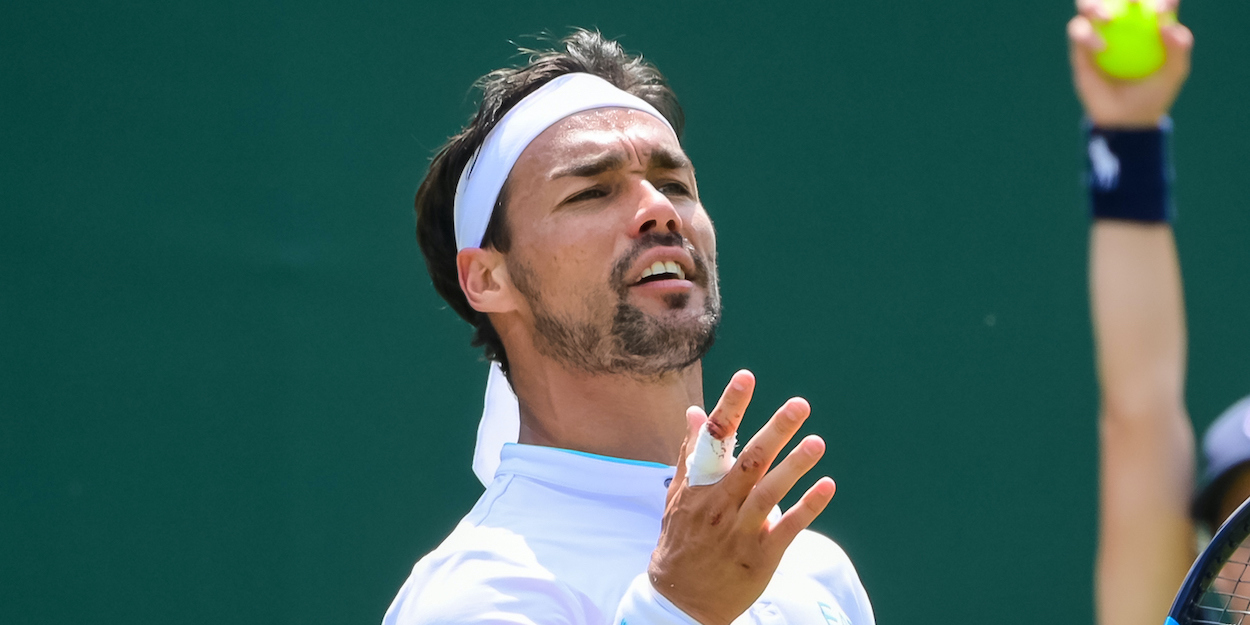 Fabio Fognini bemoans 'mentally spoiling' conditions of Olympics tennis
The Italian star has joined the likes of Novak Djokovic and Daniil Medvedev in describing just how taxing the Olympics tennis in Tokyo is.
Play has been tough for competitors in the Olympics tennis events, as the heat and humidity of July in Tokyo takes its toll, with temperatures regularly topping out over 30°C (86°F).
World number one Djokovic is bewildered as to why matches are not pushed back to the evenings, while Australian Open finalist Medvedev described the conditions ass "some of the worst" he had experienced.
"I don't know if this is playing tennis or not," Fognini said in his first round post-match press conference. "The conditions are far too extreme. I'm completely exhausted.
"Plus the balls are very fast and fly. I played in difficult situations, for example in Australia, but this is really tough. I did 18 minutes of warm up this morning and I already had enough.
"This climate spoils you mentally. Let's hope it gets a little cooler in the next few days. In any case, I try to take it [in stride] as it is possible this is my last Olympics."
Fognini came through in the first round against home talent Yuichi Sugita, 6-4, 6-3.