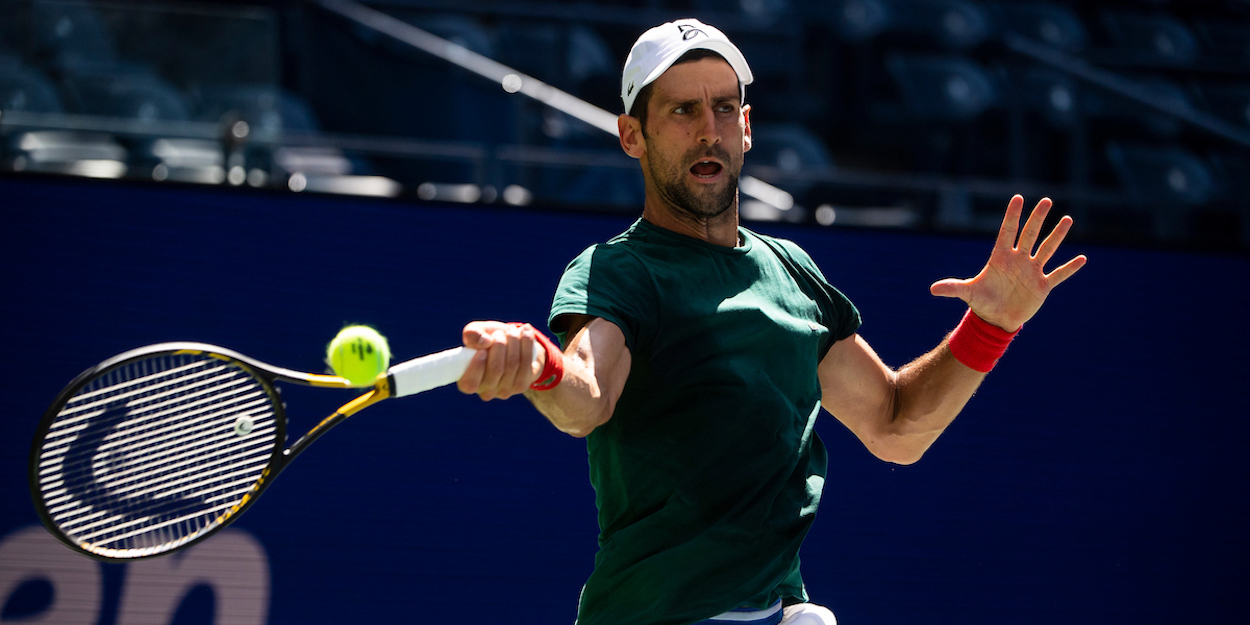 Expert predicts Novak Djokovic will continue playing for "long time in tennis terms"
A respected analyst and former major finalist has made a prediction about how much longer world number one Novak Djokovic will continue to play.
Former world number four Greg Rusedski was also doubtful about the future of three other greats – Rafael Nadal, Roger Federer and Serena Williams.
The 1997 US Open finalist assessed the future of the men's game, and believes the next major rivalry will be between three players.
Djokovic – who turned 34 this year – is having one of the best seasons of his career, having won all three major titles so far.
"Well, I think Djokovic will be around for a few more years. I'd expect Djokovic to at least be [around for] three or four [more] years. Nadal, Federer, Serena – question mark," Rusedski told talkSPORT.
"You know, so I think we've got Djokovic for at least another three years. So that's still a long time in tennis terms. You know, the guys you look at – Medvedev, Tsitsipas and Zverev – I don't think we are going to get the guys winning 20 Slams.
"This has been an exceptional time, but I think the game of tennis is in a really good position. You've got a lot of youngsters coming up as well – [Lorenzo] Musetti, the Italian, you've got [Jannik] Sinner. You've got loads of guys coming up, so I think tennis is in a really good state at the moment.
"I mean, [Daniil] Medvedev is the guy you think is going to get to number one, but that's going to be the rivalry – [Stefanos] Tsitsipas, [Alexander] Zverev, and Medvedev are going to be the three clashing heads, with a few of the younger generation coming in to knock on the door.
"You've got the young Canadians with 'Shapo' (Denis Shapovalov) and [Felix] Auger-Aliassime, you've got Musetti and you've got Sinner as the other four guys who are going to join the party, but aren't quite ready to join that party yet."