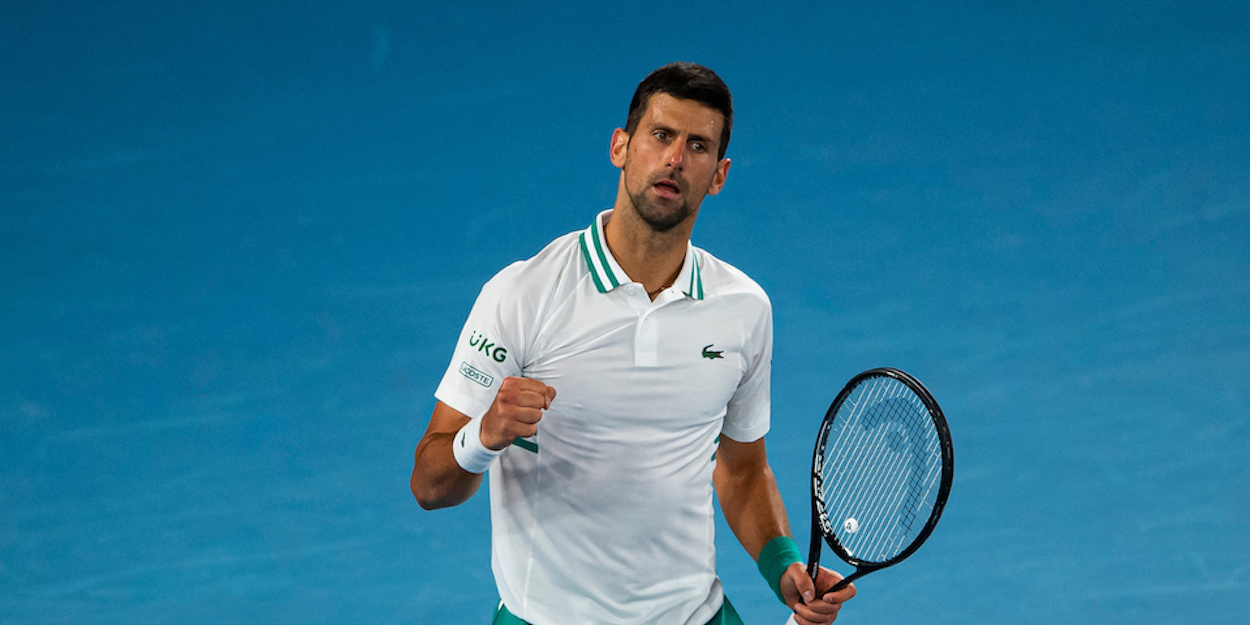 Expert details multiple reasons why Novak Djokovic is now huge favourite to win Australian Open
The Novak Djokovic record at the Australian Open is truly incredible. He holds the most singles titles at the Grand Slam, winning a total of 8 trophies.
More remarkable for Djokovic that he has won the title every time he has made it to the semi-final stage of the event, boasting a 16-0 record in semifinals and finals.
He clearly enjoys playing in Melbourne and has gone as far as to say Rod Laver Arena "feels like his living room" however there is more to it though than just feeling comfortable. Novak raises his game when he comes to the Australian Open. The graph depicts his average percentage of points won on serve for the Australian Open (in the years he has won it) and compares it to his average for that season.
What the graph shows is that his average percentage of points won on serve is higher at the Australian Open in all years except 2012. He raises his game and he is winning more points behind his serve at his favourite event, compared to other tournaments. A couple of percent might not seem like much but does make a big difference at this level of tennis. It could possibly mean winning one or two more crucial points in a match.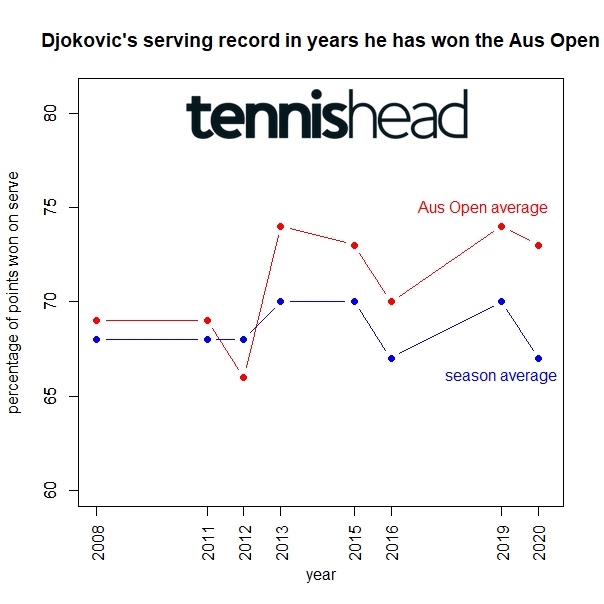 There are several other advantages this gives him. Being more effective behind his own serve means Djokovic can conserve energy in early rounds of the event. Holding serve easily also means he can put his opponents under more pressure on return. They will be serving soon after having just held serve, and he will also be able to put more effort into trying to break serve.
Djokovic's numbers on serve are already some of the best but the fact he is able to raise the level of his serve even higher at the Australian Open is ominous for any opponent. If he can maintain such a high percentage of points won on serve, as he has done in previous years, it will be very difficult to stop him extending the record to 18-0.
Luka Elliott has a B Com in Economics and Statistics from the University of Cape Town. His thesis was titled "Engineering Features for Tennis Match Outcome Prediction in a Statistical Learning Framework". He now writes for Tennishead focussing on how statistics effect the outcome of ATP matches