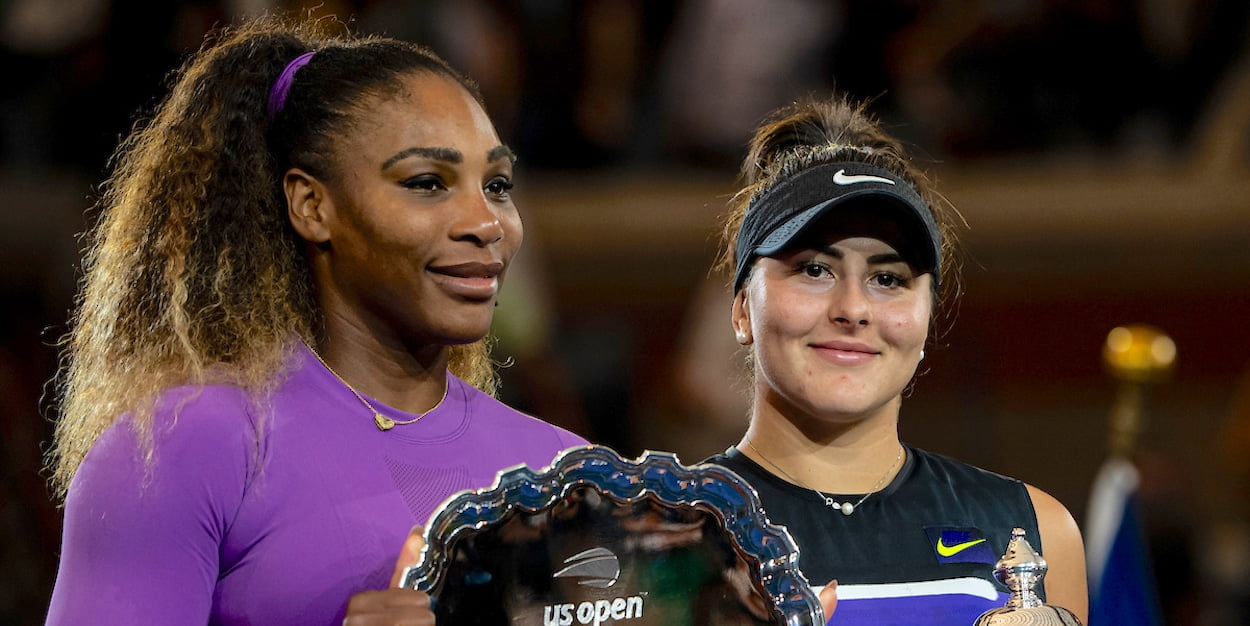 EXCLUSIVE: "Serena Williams never aims to equal records: she only wants to beat them", says Patrick Mouratoglou
The vast majority of players would be delighted with a year in which they reached two Grand Slam finals, but finishing second has never satisfied Serena Williams. There were many occasions in 2019 when she played some great tennis, but in her universe a good year is one in which you have won at least one Grand Slam title.
Since she returned to competition early last year after the birth of her daughter, Serena Williams has played in seven Grand Slam tournaments and reached the finals of four of them, losing on each occasion. In none of them did we see the Serena who had won 23 Grand Slam singles titles before she took a 14-month break to have her first child.
As her coach I've given plenty of thought to what happened in those finals, because the way she played in them was in total contrast to how she had played earlier in each of those tournaments. In the quarter-finals and semi-finals she had been destroying most of her opponents. In three of the finals, however, she simply never showed up.
Serena returned to competition at the start of last year because she knew she still had it in her to win at the highest level. More specifically, she had her sights set on breaking Margaret Court's all-time record of 24 Grand Slam singles titles. That's why she rejected the easier life that would have come with retirement and that's why she has worked so hard to come back.
For those of us who have never played in a Grand Slam final it's hard to understand what it must feel like. The pressure must be immense. Just try to imagine, then, what it must be like to go into a Grand Slam final knowing that victory will secure your place in history. I can't believe there is any greater pressure in sport than that.
People ask me whether Serena is playing enough tournaments away from the Grand Slam events. Of course, playing and winning matches can only give you confidence, but I don't feel that a lack of confidence has been the problem for her. You don't win quarter-finals and semi-finals in the way that she has without feeling confident. Similarly, there has been no problem with her level of tennis going into these finals.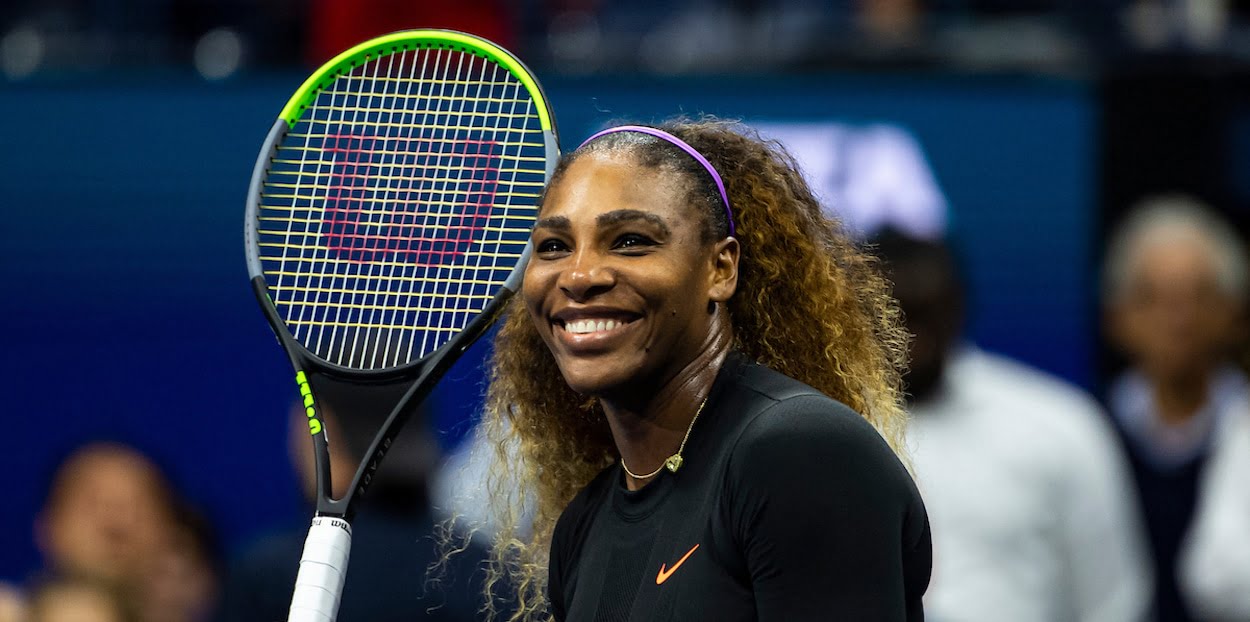 Fitness, nevertheless, has been an issue. It took Serena a long time to get back in shape after giving birth. Breastfeeding contributed to the length of that process and it was many, many months before she was able to start practising the way that she needed to in order to get back in shape. She's getting closer and closer to 100 per cent fitness, but I don't think she's there yet.
It's important to feel that your fitness is at a high enough level to enable you to get a lot of balls back if you run into trouble in the rallies. You need to have plenty of different options. When you sense you are not at peak fitness you might feel you have only one option available – and if that option isn't working you can start to panic because you have nowhere else to turn.
While the pressure on Serena in her last four Grand Slam finals has been enormous, I feel that her opponents, in contrast, have had very little to lose. Just being in the final can be a massive achievement for many players. When you're a young player appearing in your first Grand Slam final – like Naomi Osaka in New York last year or Bianca Andreescu this year – you're probably thinking it will be your first of many opportunities. Meanwhile Simona Halep probably never expected to be playing for a Wimbledon title and went into this summer's final with everybody aware that she had lost nine of her 10 previous meetings with Serena.
When you have nothing to lose in a match and winning can only be a bonus, it's easy to be loose and to hit the ball with great freedom. If you also feel that your opponent is under pressure, you relax completely.
Halep played a superb match in the Wimbledon final, was much more aggressive than she usually is and made almost no mistakes, but I'm sure that part of the reason she was hitting the ball so well was what she saw on the other side of the net. When you sense that your opponent is hitting the ball short, without her customary power, and will eventually miss if you keep making her play, it feeds your confidence. It makes you feel stronger and it makes you play better.
I've heard it suggested that the emergence of exciting young players who believe they can beat Serena has made things more difficult for her. I don't believe that is the case. Maybe those players have that belief, but I've always thought that in Serena's matches the outcome invariably depends on her. When she plays like she can, there's not much that any opponent can do to stop her. I believe it's all about her – and that it will always be like that.
Serena has seen off previous generations of Grand Slam champions – Jennifer Capriati, Mary Pierce, Martina Hingis, Lindsay Davenport, Amelie Mauresmo, Justine Henin, Kim Clijsters and Victoria Azarenka to name just a few – and I don't think it's disrespectful to this present group of young players to say that she can get the better of them too. When Serena is Serena she is unstoppable. She hasn't been the real Serena in the last four finals. That's what we have to change.
Will we do anything differently next year? We will have to consider that, because we haven't had the results that we wanted this year. I will have to think what I should do differently – not so much in terms of preparation, because I feel that the level of her tennis has been excellent, but in terms of her mental approach.
It's always questionable to change something when you've been with someone for so long and have had so many good results together in the past. It might not have worked in the last four finals, but before that it had worked in 10 of the 12 Grand Slam finals Serena had reached since I began working with her seven years ago. What we have to consider is that Serena is facing a new challenge at the moment, the last one of her career, and that we probably need to adapt and find a solution to it.
People ask me if Serena can equal Court's record. My response is that she doesn't play to equal records. She plays to beat them. She never plays for a silver medal. She goes for gold – every time.
Patrick Mouratoglou is the coach of Serena Williams and founder and president of the Mouratoglou Tennis Academy in the south of France