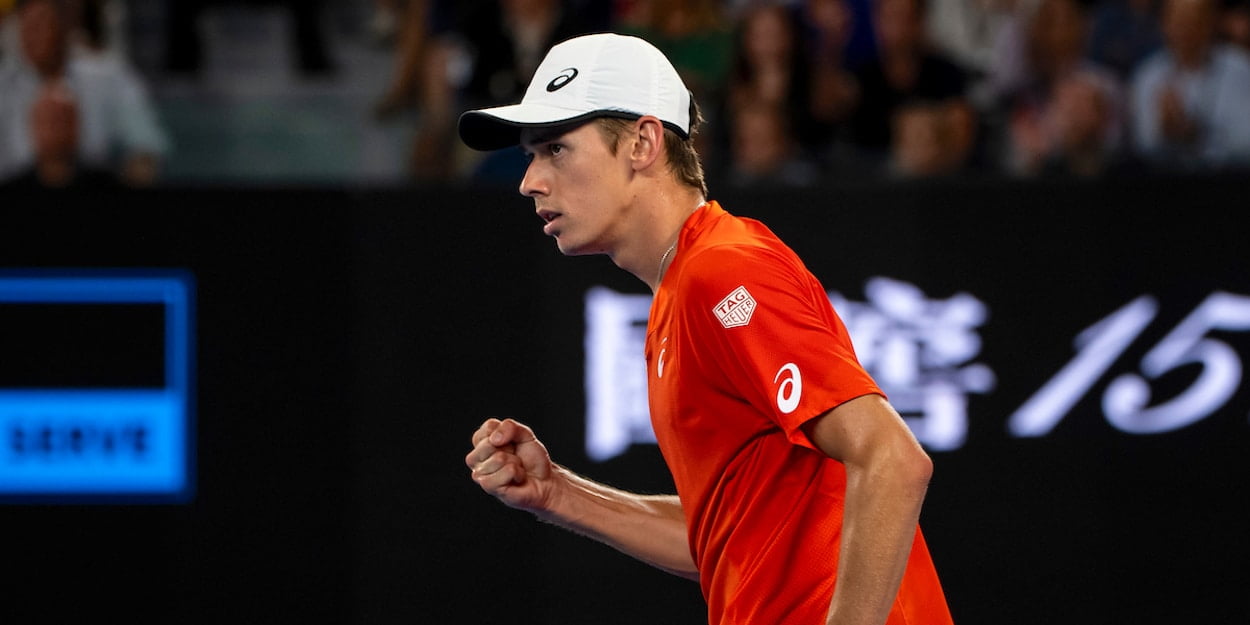 EXCLUSIVE: "Like setting gasoline to a fire" Alex de Minaur says negative comments motivate him
World No.26 Alex de Minaur wants to be "pushing the top guys" as he targets a rise up the rankings
He's an Aussie with a reputations for never giving up and a nickname of 'Demon', but now Alex de Minaur has exclusively revealed to tennishead that he's not satisfied with his current ranking and intends to be "going deep" in every tournament he plays.
De Minaur comes across as an incredibly focussed but well grounded young player who's got time on his hands to make sure he gets the best out of his chosen career.
After moving to Australia from Spain at the age of 12 he and his family make the decision to commit 100% to the sport he loved and still loves. When asked whether he sets himself goals De Minaur replied,
"I don't like to set number goals because in the past I've got to involved in chasing this number and will go into a match with added pressure and thinking about all these outside noises. I do have a goal and I want to be moving up the rankings and pushing the top guys week in week out. I want to become more consistent. 2019 was a good year and I knew I had that level. If there is any more tennis this year I want to be going deep every week."
We then suggested to De Minaur that it must be difficult to deal with losses when you are a tennis professional as even tournament winners might only have won 50-55% of the points they played in that event, to which he said,
"Its a part of the sport that you've got to get used to and for me it's what drives and motivates me. I hate losing and every time it happens it just gives me more fire and determination. I just look at what I need to improve so that next time I don't make the same mistake. All these comments, people doubting, I just feel that they are like setting gasoline to a fire which burns inside of me and that's when I often bring out my best tennis. I've just got to channel all of that fire and hopefully rise up the rankings."
Alex de Minaur wears ASICS Solution Speed trainers which you can learn more about in this tennishead review and play test.