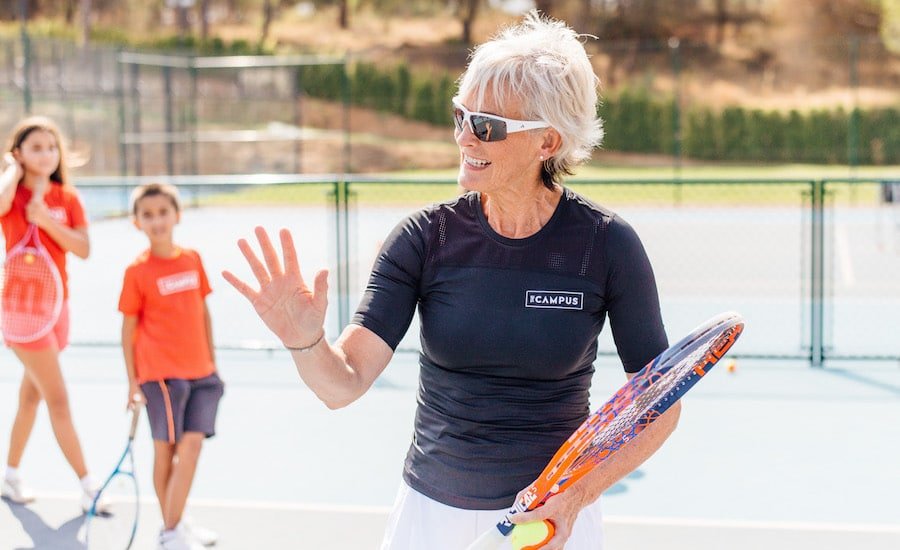 EXCLUSIVE: Judy Murray uses personal experience to highlight different paths for aspiring tennis pro's, "Jamie went a completely different way to Andy"
Judy Murray is better equipped than most to explain the variety of routes available to any young player wanting to make tennis their career, but she "won't give you advice as everyone is different".
Judy Murray is the mother of two of the world's greatest ever tennis players and was integral to both Andy and Jamie's development from talented youngsters living in Scotland to Grand Slam champions travelling the world. Now she's opened up about how her children achieved their dreams in an exclusive interview.
Speaking to tennishead from The Campus at Quinta do Lago in Portugal, Judy was keen to iterate the fact that every child is different and there's no 'one size fits all' answer to producing a tennis superstar. And she talks from the deeply personal experience of raising two very different children who both wanted to make it as tennis professionals but who both required a different style of upbringing to help them achieve their goals.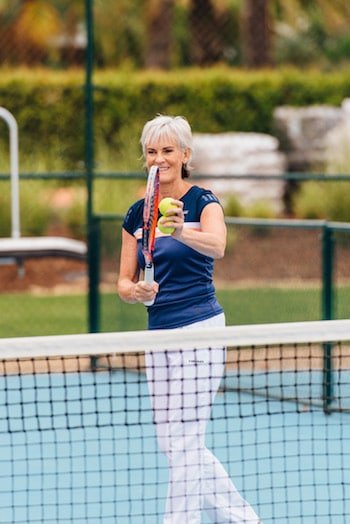 At the age of 15 Andy Murray went to Barcelona to train at an academy whereas Jamie Murray decided to finish his schooling before moving to France where the faster court surfaces suited his style of play.
We asked Judy if she thought that sending a promising child to an overseas academy was the right path or if using an individual approach combining parent with coach was more suitable.
"I think everybody is different. It probably depends on your age and stage of development as to what you need. What I would say is that its actually very difficult to find a training base that covers everything from the sport perspective, the education perspective and the social perspective. It's very important to have coaches who understand and have experienced the journey that you can trust to negotiate that bridge between junior tennis and senior tennis.
"My feeling when Andy went to Barcelona at the age of 15 was that if he is trying to prepare for a sport with an international circuit he will be best served by being in an international sparring environment. It was also very important that he was able to play on different surfaces like clay and hard court. Of course in Scotland we don't have any clay courts or the decent weather, he needed to get used to the sunshine!
"He was only 15 and we needed to make sure he got used to all these things. There was an international school on site which was great but he was in an international environment that not only had dozens of junior players and very experienced coaches with track records but there were also senior players, so he was very much a small fish in a big pond."
But she was at pains to stress that this overseas academy route that Andy chose isn't going to be the right solution for every aspiring teenager.
"I think what happens a lot on the junior circuit is parents assume the role of coach because they can share rooms with their kids which saves money.  It's completely understandable why it happens because its very very expensive to develop a young tennis player because its an individual sport and you are having to pay for everything. There's no prize money whatsoever in juniors so you are paying out all the time and very few parents can afford to pay for a training base overseas. It's like going to a boarding school that specializes in tennis. You've got all the competition costs to pay for, you've got coach accompaniment on trips abroad, so you find a lot of parents assuming the role of coach. Sometimes you can't afford it or find the right person to trust to take your child to other countries. It's about the safety and security and happiness of the child as well."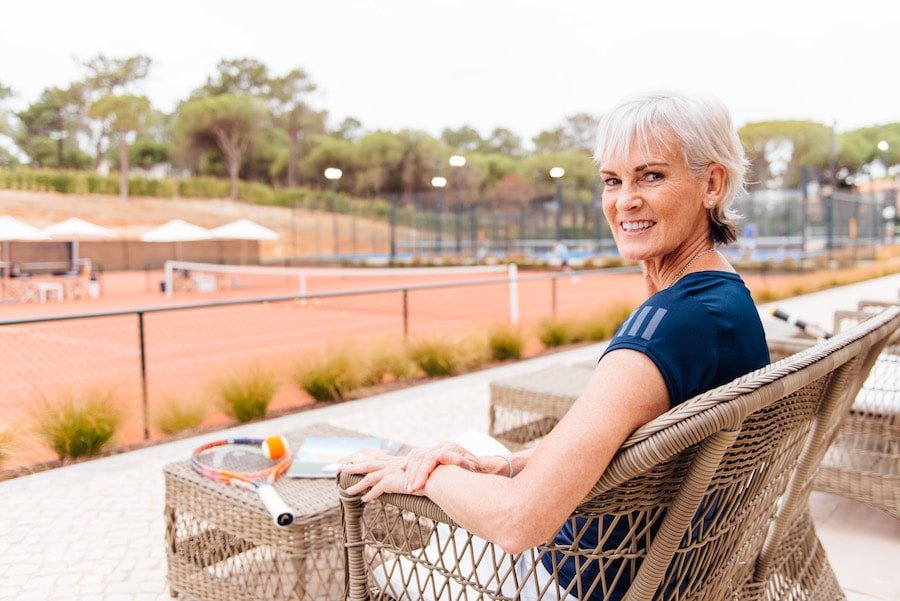 Judy Murray is coaching at The Campus in Portugal this week where she's been running her unique style of tennis camps for the past 12 months.
She says, "It's a very attractive set up for the tennis at The Campus with the 4 hard courts and the 2 clay courts and a club house called the Pavilion. It's lovely, you can sit outside and see everything that's going on across the courts so whether that's parents watching kids playing or adults watching other adults it's just a really chilled place to be which has helped create a nice atmosphere. The Portuguese coaching team is good, the head coach is a very good player and coach with a nice easy manner who is very popular with everybody and you need somebody like that who pulls the whole thing together".
The Campus is one of Europe's newest state-of-the-art multi- sports venues, created for elite athletes, teams and families. It is already becoming popular with Premier League football and rugby teams, Olympic and Para-Olympic squads, performance athletes and coaches taking advantage of the perfect training climate and using The Campus as their winter training base.
The recently opened High Performance Centre has cemented The Campus' reputation as the outstanding location for holidaymakers looking for the ultimate sporting break, with dance classes, yoga, swimming and state-of-the-art saunas, steam rooms and wellness areas adding to the appeal.
All visitors will experience world-class tennis and padel courts, a wonderful cycling centre led by Paralympic gold medallist Mark Rohan, as well as a top-class swimming facility and a wellness section of the High Performance Centre that offers all visitors the chance to unwind a er an exhausting work-out.
Guests can stay at the magnificent The Magnolia Hotel, situated on the doorstep of The Campus and Quinta do Lago resort. It has a range of accommodation including 74 comfortable rooms, three suites and seven cottages. The rooms have been fully refurbished recently and the five-star service will help guests unwind and de-stress at the end of their day. There is a free shuttle bus service to The Campus for all guests.
For more information please contact T: +351 289 381 220 | E: [email protected] or visit www.quintadolago.com/en/the-campus
To read every issue ever published of the world's best tennis magazine, tennishead, visit our 'Magazine Archive' and you can buy a copy of the latest issue here.To win incredible tennis prizes for free, enter our latest 'Competitions'. For all the breaking tennis news and exclusive player interviews, visit our 'News' section. For the latest racket, ball, shoe and clothing buyers guides plus video play tests, visit our 'Gear' section