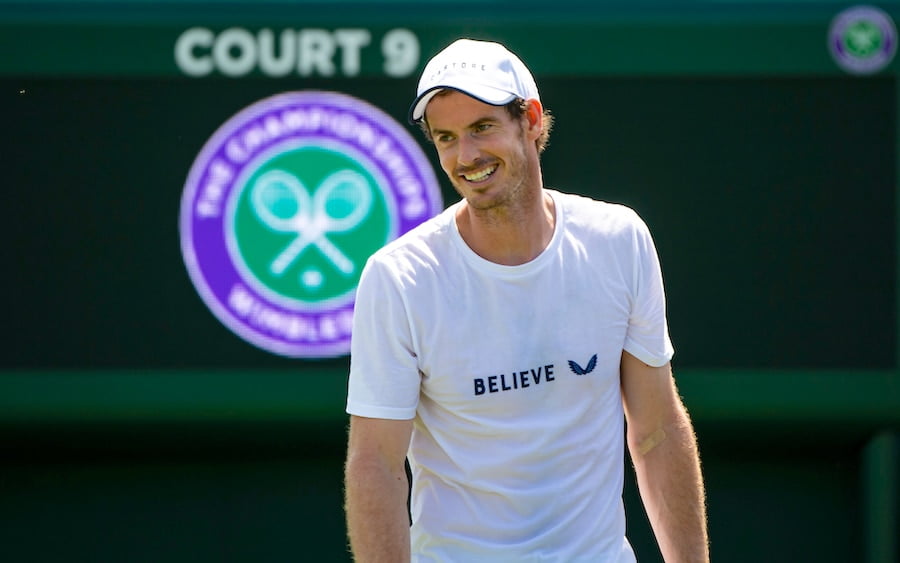 EXCLUSIVE: Andy Murray's new business partner says "Supporting the next generation of British players is hugely important to Andy"
Andy Murray has already started planning for life after tennis and it's apparent that being involved in the business side of the sport is one way he will keep himself busy. We spoke to the founder of the premium British sportswear brand that now counts Murray as a shareholder and advisor
Since that emotional day in Australia back in January this year when he prematurely announced his possible retirement from the sport, Andy Murray has been focussing on repairing his hip so that he can extend his playing career with a key objective of enabling his children to watch him do what he does best. But behind the scenes Murray has also been busy securing his future beyond the playing courts where he's spent most of his childhood and adult life.
Earlier this year Andy Murray was officially announced as the new Board Advisor and shareholder of up and coming tennis clothing brand Castore. Alongside the launch of their debut tennis clothing collection, we spoke exclusively to Tom Beahon, one of the two Liverpudlian brothers that founded Castore back in 2015.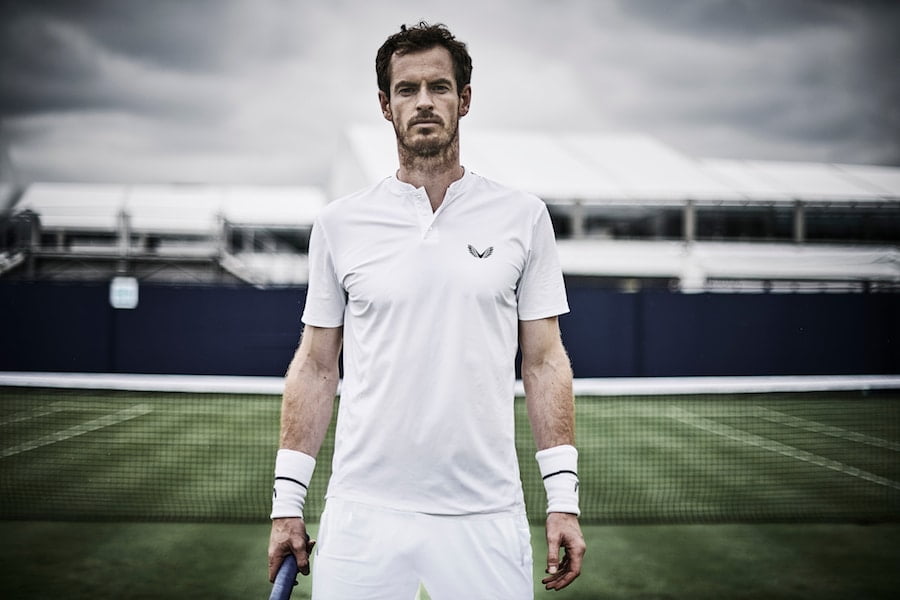 Tennishead (TH): Who initiated the partnership between Andy Murray and Castore and why?
Tom Beahon (TB): The partnership came about very organically – Castore was growing extremely rapidly and we were starting to look for our first major athlete partnership. We had an existing relationship with somebody who was on Andy's coaching team so he was aware of the brand; when we were introduced there was an immediate connection and shared mindset about the desire to build a long term partnership that was different to the traditional athlete – brand partnerships.
TH: What will Andy be doing for Castore during his playing career and after he retires?
TB: Andy will wear Castore for all of his on court and off court activities. He has become a shareholder in Castore as part of this partnership and following his retirement will play a prominent role in the business across product design, testing and marketing strategies including athlete partnerships.
TH: What makes Castore tennis clothing different for a club tennis player?
TB: All Castore garments are created with the single intention of helping enhance performance. All Castore tennis garments are made using specialist performance fabrics sourced directly from family owned mills in Italy and designed to pull sweat away from the body more rapidly and remain light and comfortable no matter how intense a training session or match becomes.
TH: Will you be moving into tennis shoes and/or tennis equipment at some pint or just sticking with clothing?
TB: Castore is launching its inaugural footwear collection later in 2019 but this will focus on training and lifestyle products rather than being tennis specific.
TH: Are you going to sponsor any other tennis players in the future?
TB: Yes, there is an incredibly talented crop of your British players coming through the ranks and Castore will play a key role in supporting these individuals as their careers continue to develop. Supporting the next generation of British tennis players is hugely important to Andy personally and Castore is equally passionate about this.
---
The Castore Tennis Collection combines advanced technical features and innovation, to deliver the utmost experience for the discerning tennis player on and off the court. Match essentials all feature unique anti-odour, quick dry and four-way stretch qualities, to aid performance. Streamlined and understated, each product is designed to thrive in high intensity environments, using lightweight fabrics infused with innovative silver ions to support moisture control, whilst providing exceptional breathability and superior against-skin fits that flex with the body.
The Castore Tennis Collection is constructed with a conscience and produced with a Portuguese factory dedicated to carbon neutrality, who have adopted a number of leading manufacturing techniques that allow its production to be 100% solar powered. This mindful approach to the production process was an important factor personally with Andy Murray.
You can shop the whole Castore Tennis Collection here