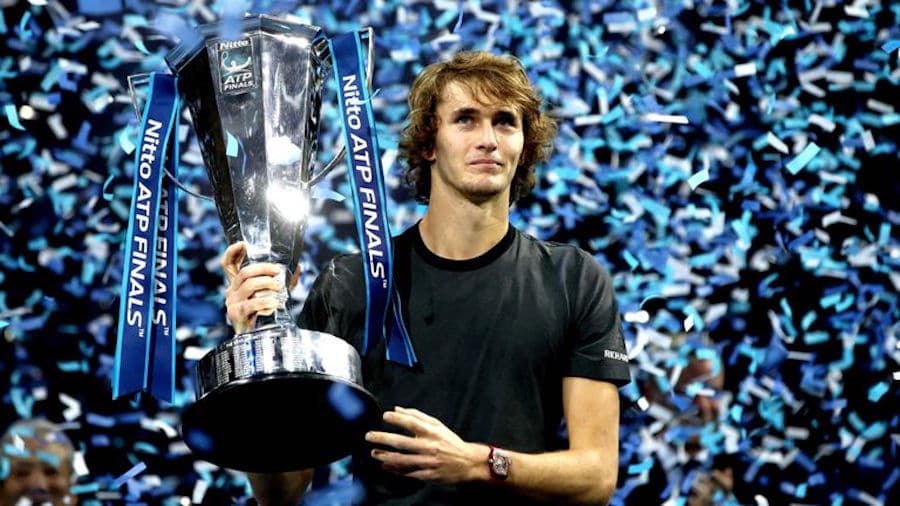 EXCLUSIVE Alexander Zverev interview: I've got the world on a string…
Sascha Zverev has just made the huge breakthrough that everyone in the game has been expecting for some time…
He managed to beat two of the greatest players of all time in consecutive matches to become the ATP Tour Finals champion for 2018. A quite stunning performance considering that in the final he beat Novak Djokovic who was in the form of his life
Zverev is one of the best servers on tour and has one of the game's best technical backhands. The 21-year-old German shares his string strategy exclusively with tennishead
What strings do you use?
I use a blend with HEAD Hawk 1.3 and natural gut.
What tension do you use?
Generally it is the same tension but it can change with the weather and conditions. Mostly I string my racquets at 23/24kg but this can vary depending on the conditions by plus or minus 0.5kg.
Do you ever experiment with different strings/tensions?
I have been using this string and the tension for about five years and am very happy with it, so no need to change it now.
How many rackets do you take on court for a match?
I generally take four or five rackets on court. All of them are freshly strung that same day at the same tension.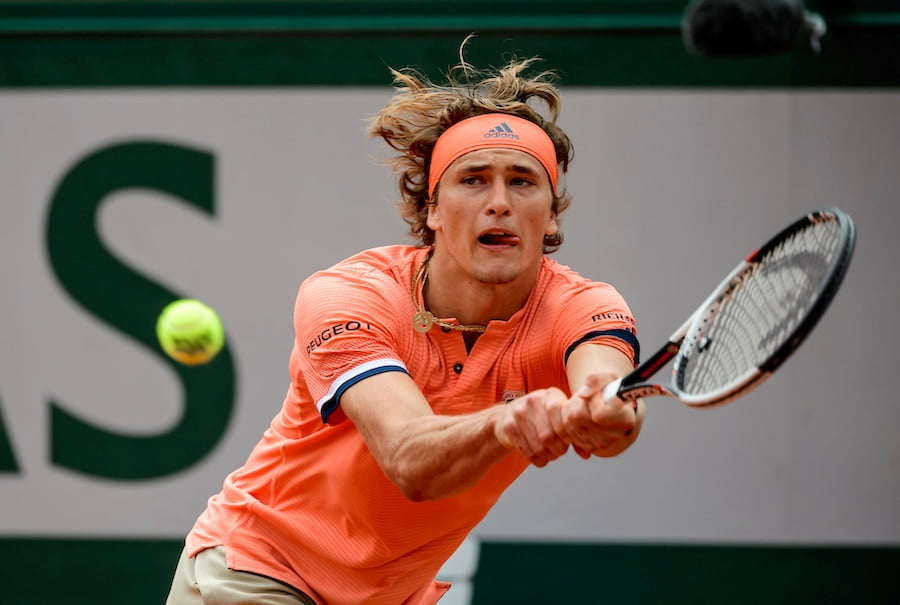 How often do you break strings?
I take enough rackets on court and because I change rackets every time there are new balls, the chances of breaking any strings are very low.
Are you interested in string technology?
I want to feel comfortable with the strings I use, but I cannot say that I am looking at the technology so closely. There are plenty of people within HEAD that do this as a job so best we leave them to do that.
Have you ever strung a racket?
I've seen my father do it, but I can't say that I have strung a racket myself.
Do you use a dampener?
Yes, every day. I can feel it immediately if I don't have a dampener or even if the dampener is different.
From the experts
What is HEAD Hawk?
It is a firm low-powered monofilament. This string benefits from a unique manufacturing process along with special chemical additives, which give it above average touch and comfort for a firm control string.
Why do players mix this with natural gut?
A number of top players use a mix of monofilament (like HEAD Hawk) and natural gut strings, usually monofilament in the "mains" (long strings) and gut in the crosses. Some players have been known to string them the other way, although this is rare.
They do this for two main reasons. Firstly, for the best mix of durability/control (from the monofilament strings) and "feel" from the gut (or multifilament strings if they use a synthetic string instead of gut). Secondly for comfort, so that the "stiffness" of the monofilament is offset by the softer gut (or multifilament) strings.
Is that a good string combination for club players?
Luckily the top players do not have to pay for their strings and traditionally durability is not an issue as the vast majority of top players change their racket for a fresh one when balls are changed. The costs of natural gut can be quite prohibitive; they can almost double the cost of a "normal" restring. This is why many players now go for a synthetic multifilament for their "feel", such as HEAD Velocity or HEAD Reflex.
Now get your copy of Tennishead magazine here for more great articles and gear reviews