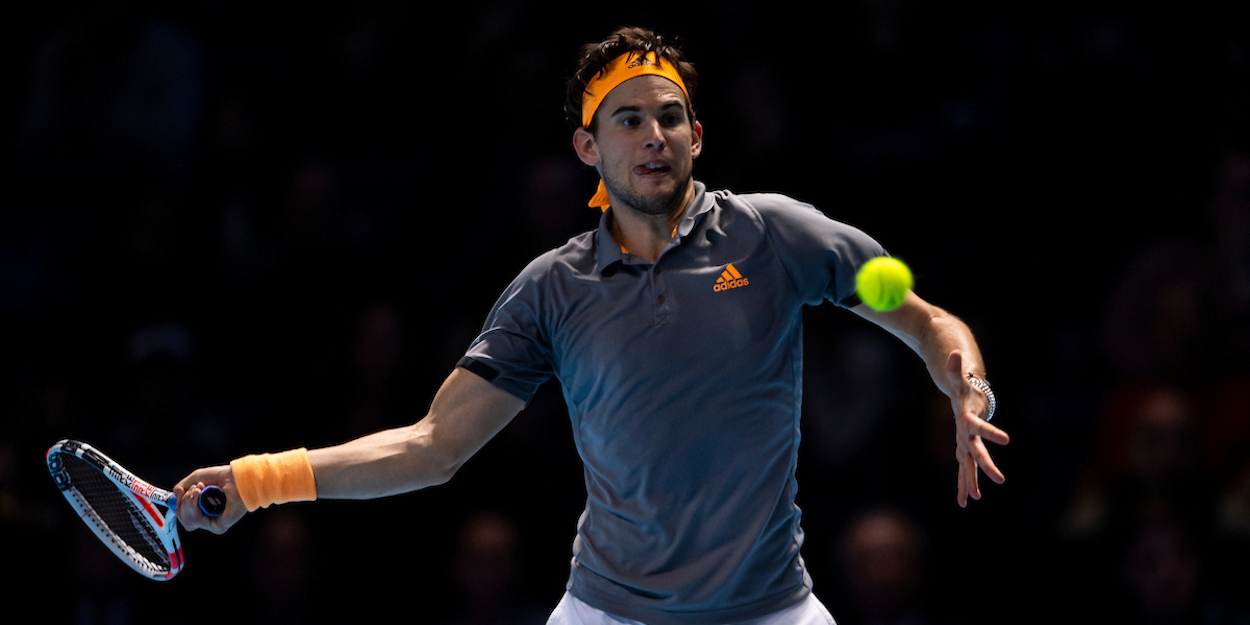 'Everybody can beat everybody', says Dominic Thiem of ATP Finals
US Open Champion Dominic Thiem will make his fifth consecutive appearance at the ATP Finals and believes the competition will be more challenging than ever before.
The World No 3 reached the final of the 2019 ATP Finals after topping his group which included Novak Djokovic and Roger Federer, before beating Alexander Zverev in the semi-finals and falling short to Stefanos Tsitsipas in a three-set thriller.
Speaking to Tennis TV ahead of the ATP Finals on Sunday, Thiem said: "In this tournament it's so tough to set goals, everything depends on the day because I will only face top 10 players.
"All eight players are on hot streaks right now and everybody can beat everybody so I just want to play my best tennis and see what the outcome will be.
"I like to start a little bit slow in the tournament and in the Grand Slams I have an extra set as its best of five so I was struggling with that in the first years here.
"Last year I tried to use my experience and I did great last year. It was probably one of the best tournaments I have ever played in my life."
Dominic Thiem will be full of confidence coming into the ATP Finals after his performance last year as well as winning the most recent Grand Slam on the hard-court surface with his victory over Alexander Zverev at the US Open.
The World No 3 will participate in the 'London 2020 Group' alongside Rafael Nadal, Stefanos Tsitsipas and Andrey Rublev, as he bids to win his maiden ATP Finals title.