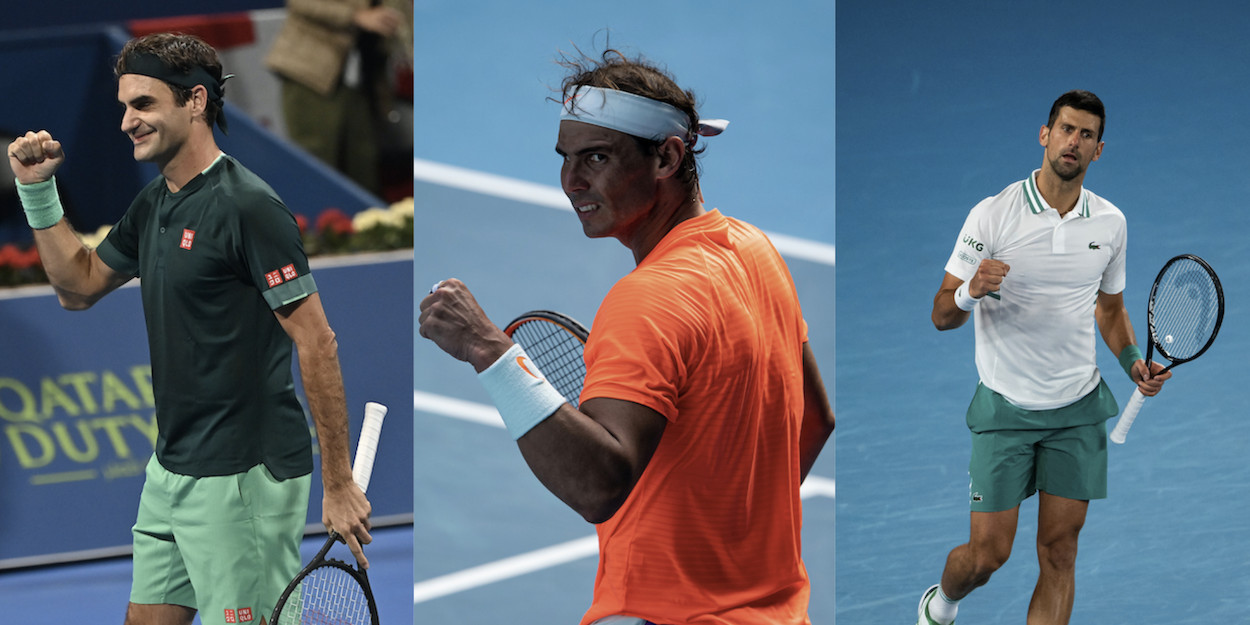 'Every year we asked ourselves how long 'The Big Three' would keep winning everything', says ATP star
Diego Schwartzman believes a changing of the guard is inevitable due to Roger Federer's and Rafael Nadal's injuries, but believes Novak Djokovic is still operating close to his best.
Neither Federer or Nadal reached a Major final in 2021 after missing majority of the season through injury, however Djokovic won three Major titles before being denied calendar Grand Slam in US Open final by Daniil Medvedev.
Schwartzman claimed it is 'logical' for their reign to come to an end, the 29-year-old believes it was 'illogical' how big three kept winning everything.
"It could be and it is logical that it will happen (end of the dominance of Djokovic, Federer and Nadal)," Schwartzman said. "Perhaps the illogical thing was that every year we asked ourselves how long they were going to keep on winning everything."
Schwartzman acknowledged that injuries have plagued Nadal and Federer's chances in 2021, and accepted 'the big three' are still the best in the world when fully fit.
"Perhaps this year and a half both Rafa and Roger had some injuries," Schwartzman said. "Djokovic continues at a very high level and everyone continues being legends who do it in the best way and if they are physically well they are still the best."
Schwartzman mentioned Andrey Rublev, Stefanos Tsitsipas and Alexander Zverev are improving their level to challenge for Major titles
"Afterwards, I think there are many very good players from a very young age, such as Rublev, Tsitsipas or Zverev, who took a while to mature in order to make that change, " he added.