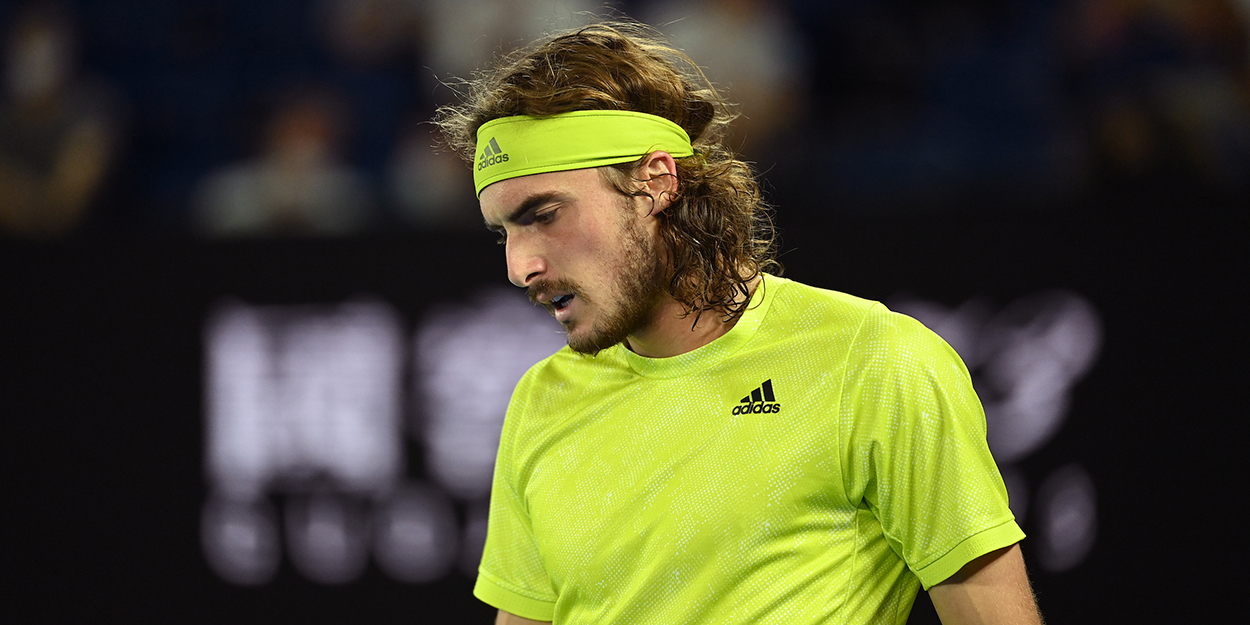 'Ever tried, ever failed' – Stefanos Tsitsipas keen to brush off Australian Open disappointment
Stefanos Tsitsipas was in philosophical mood after his Australian Open semi-final defeat to Daniil Medvedev, saying: 'ever tried, ever failed.'
The world number six was comprehensively overpowered by Daniil Medvedev, who now progresses into Sunday's final against Novak Djokovic.
Tsitsipas never really performed on the day, though, and he struggled to hide his disappointment to the press afterwards.
However, he also said sometimes you just have to accept you were beaten by a quality player.
"As Stan [Wawrinka] says – ever tried, ever failed… I really hope it gets better the next time."
"It's not always going to be perfect and how you want it to be," Tsitsipas said after the match. "My body is feeling OK, he played really well.
"Medvedev is a player who has pretty much everything unlocked in his game.
"He is smart, serves almost like Isner and his baseline game is great.
"[He] makes things really difficult for the opponent, he tricks you and he plays the game really smart, which is interesting to see.
"Playing in semi-finals is a difficult thing, I have to get there and to be in a right state of mind.