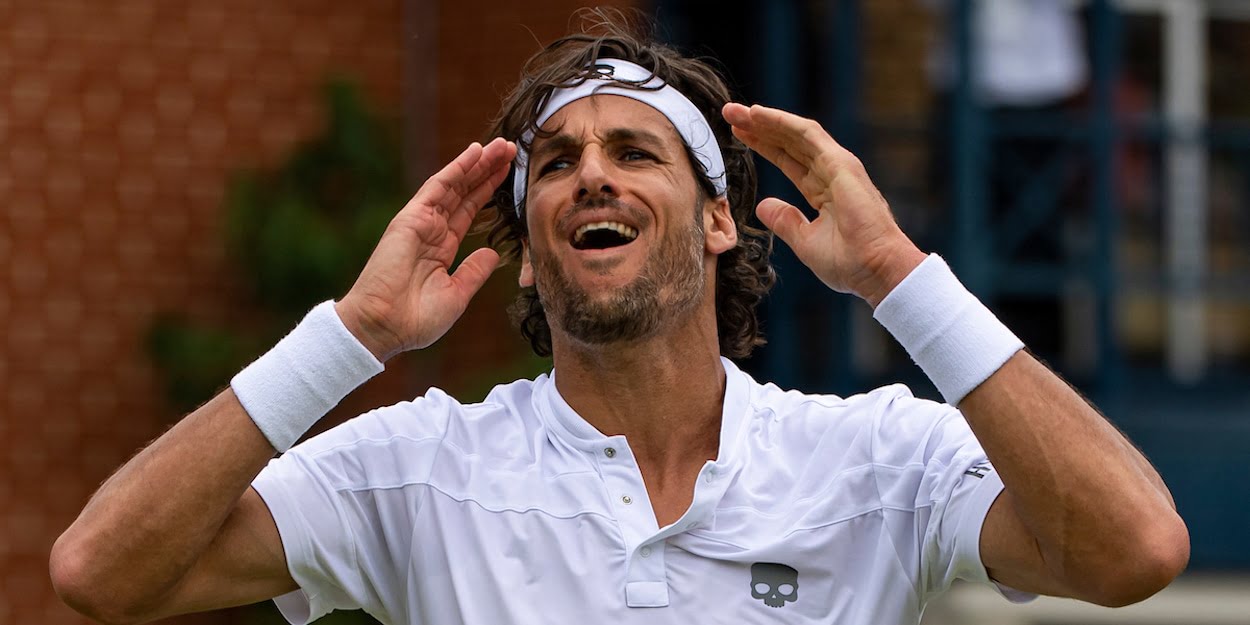 "Especially for me it was very sad" Feliciano Lopez laments the consequences of lockdown
Feliciano Lopez will be three months short of his 40th birthday when he next has the chance to play at the Fever-Tree Championships, but the Spaniard is hoping that he will be there in 2021 to defend his singles and doubles title.
"I really hope to be playing tennis next year and to play another Queen's," Lopez said. "Especially for me it was very sad that I wasn't able to go to defend my title at Queen's and to play the whole grass season again. I hope that I'm still going to be fit and competitive enough to play another year of tennis. I'm very confident about that right now."
Lopez, who also won the title at Queen's in 2017 and has twice triumphed on grass at Eastbourne, admitted that when he started playing tennis again as the coronavirus lockdown eased he struggled physically.
"In Spain the lockdown was very strict and we weren't able to play outside for nearly two months," he said. "In the first three or four weeks when I was playing tennis again after such a long period it was very tough switching on the engine again, but now I am feeling much better. With two or three weeks of practice I'm already feeling better and confident. I'm feeling in good shape again."
Lopez, who expects to play in the US Open, thinks that more experienced players might be better equipped to cope with the resumption of tennis than the younger generation. "I think we have more experience," he said. "We know how to manage the comeback better because we might have been in this situation before."
However, the world No 56 stressed: "I think that it's going to be tough for everybody, so there are going to