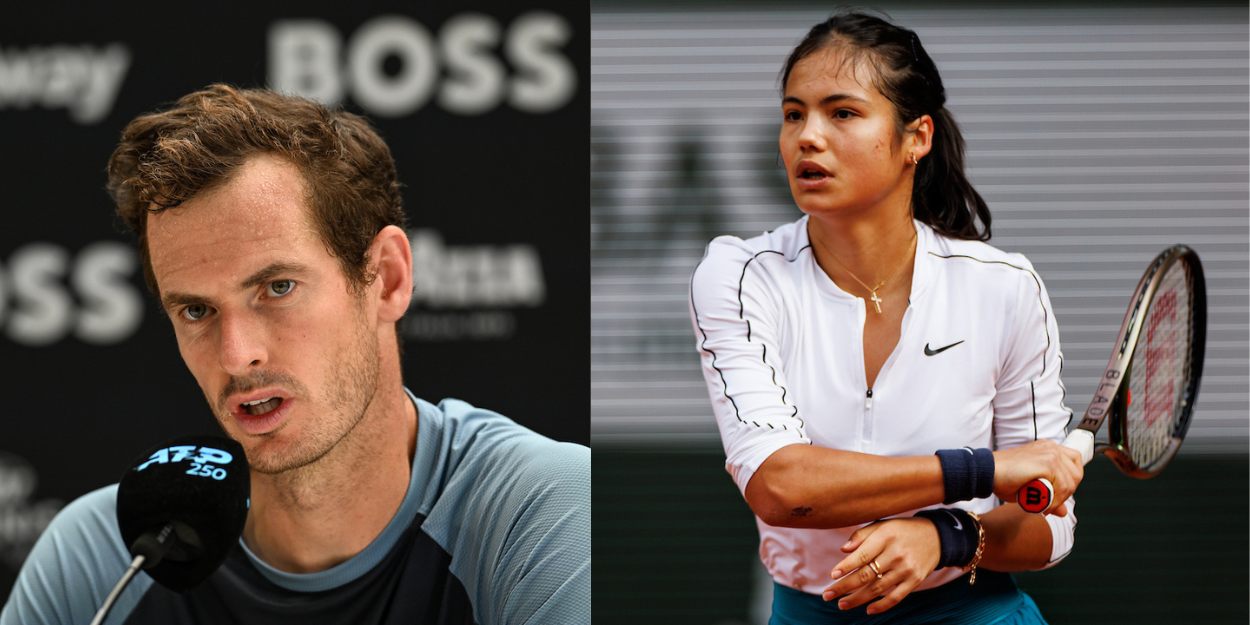 Emma Raducanu 'lucky' to have Andy Murray influence
Emma Raducanu, amongst other Brits, has been described as 'lucky' to have the guidance of former No.1 and three-time Grand Slam champion Andy Murray.
Raducanu, who won the US Open title in 2021, has often spoke of how she looks up to Murray and British No.10 Jay Clarke has echoed this.
"Andy Murray's been such a massive part of British tennis," said Clarke. "Not only for me, but also Emma Raducanu, Liam Broady and all, you know, someone that you can look up to that isn't actually that much older who's done it."
Clarke continued, "He's been to the pinnacle of the sport, winning Wimbledon, you know, winning the US Open, winning Wimbledon again, being World No 1, winning the Olympics. Like his achievements are so amazing. So the fact that we have someone that we can contact of that level, it's really lucky."
While Raducanu has already reached the top of the sport, having become the first qualifier in history to win a Grand Slam title and first British woman to win a major in 44 years, many of the other Brits are trying to battle their way up the rankings on the challenger scene.
Murray often trains alongside these younger British players at the National Tennis Centre and Clarke, who once played Roger Federer at Wimbledon, explained how useful hitting with the British tennis legend was for him.
"It's not just the match against Federer, which obviously helped me a lot but, you know, training with Andy Murray. You don't even need to ask too many questions, but just being on court with those guys, being around those guys, seeing how they prepare, you know, everything's just in the level and, you know, it's something that I think all of us guys at the ATP Challenger level can learn from," said the No.313.
Clarke has used some of the inspiration from Murray this past week, reaching the quarter-final of the Chennai Challenger.