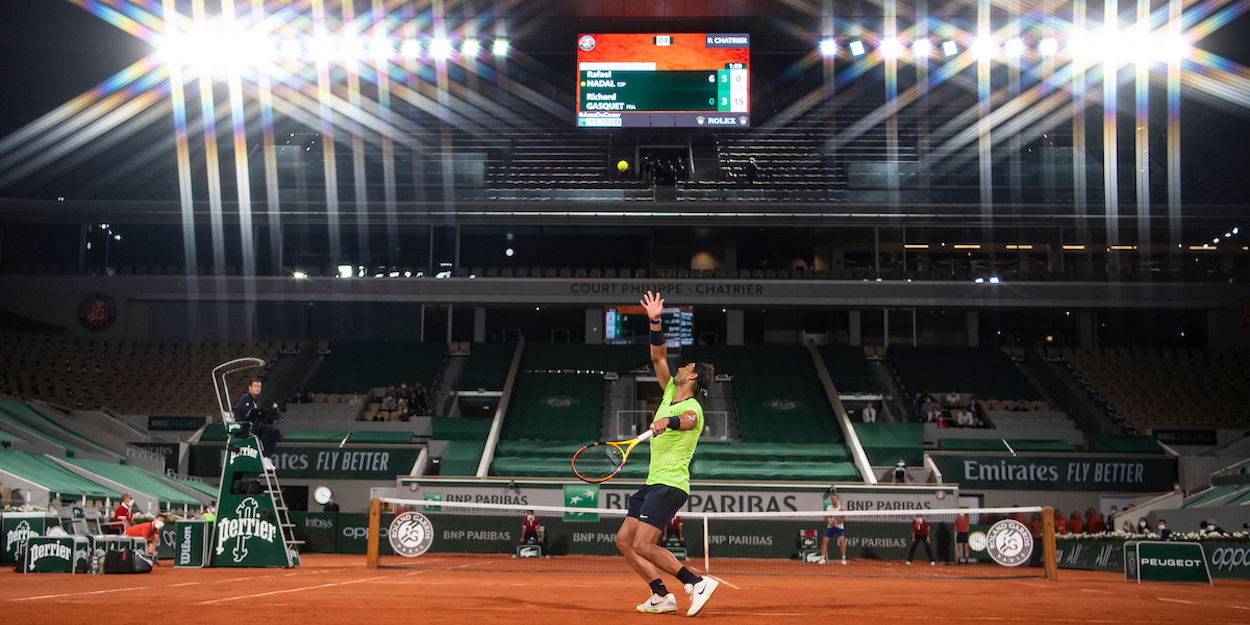 'Earlier night sessions in 2022,' suggests Roland Garros director
The tournament director admitted that Roland Garros night sessions are open for further discussion after their inauguration this year.
Former world No. 4 Guy Forget spoke about the night matches at the tournament this year, what could change moving forward and what he thinks fan might like.
"You know, we thought about it," Forget said in a recent interview.  "We're moving to 8-o-clock on the 9th of June, (because) the curfew is at 11 (it moves back two hours on that day as restrictions are eased)."
France is currently under strict pandemic measures, with a 9pm curfew forcing empty night sessions until the 9th of June, and the last night session of Roland Garros 2021.
"Maybe we'll adapt in the future at 8.30. It's a good point and something we will have to discuss.
"Although in New York and in Australia, we've seen matches going to one, two, three, in the morning. I don't think the French people are really ready for that." Forget explained.
"I think if we go up to 11pm or 12pm, max, that would be the right time, so you have to probably to do a countdown in reverse, and go, well, would 8.30 or 8 be a better time to start?
"It's something we will study, I think, at the end of this tournament."