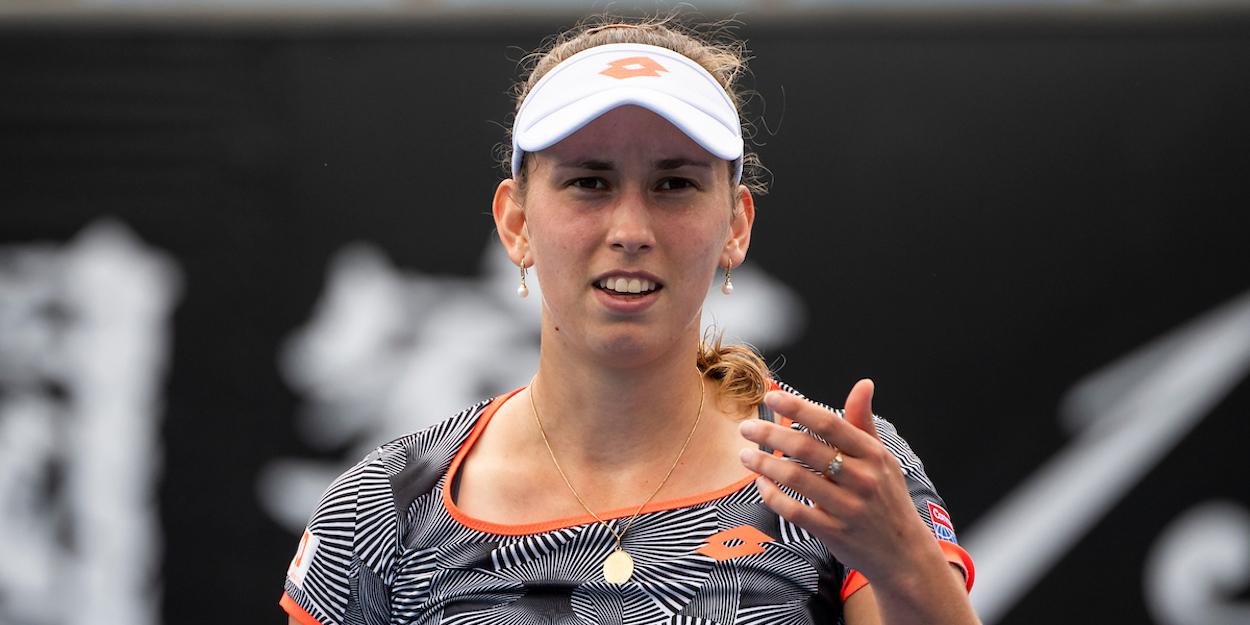 "During corona I didn't just sit on the couch" Former US Open champion makes the most of a difficult 2020
Elise Mertens has not added to her tally of singles titles in 2020, but the 24-year-old Belgian has won more matches than any other player on the Women's Tennis Association tour this year.
Mertens has won 30 of her 40 matches in 2020, a total which only Elena Rybakina (29 wins from 39 matches) comes close to equalling.
"Tennis-wise I will have really good memories from 2020," Mertens said. "On the other hand corona is still here so that's a negative point. I just try to look at it day to day because everything can change."
Mertens has played 12 tournaments this year, which is quite an achievement considering the coronavirus lockdown. She started the year early, playing two events before the Australian Open, and was among the first players to return following the resumption.
"During corona time I didn't just sit on the couch," she said. "I did a lot of fitness work and a lot of tennis. I think fitness-wise it really brought me up to another level. Tennis-wise, I really enjoy playing. I missed it after five months, so I really wanted to do well. You want to play those matches. I felt like my level was consistent, playing Grand Slams and other events, so I was really happy to play."
The Palermo Open, which was the first tournament after the restart, saw Mertens' only first-round defeat of the year. She has been consistently successful since then, winning at least two matches at every subsequent tournament she has played. Since the restart she has reached three quarter-finals, one semi-final and one final.
The world No 21 has also continued her successful doubles partnership with Aryna Sabalenka. The Belgian and the Belarusian, who were US Open champions last year, won the title in Ostrava last month. Mertens, who is world No 6 in doubles, has every intention of continuing with doubles alongside her successful singles career. "Aryna and I really match well," she said. "We both enjoy playing."