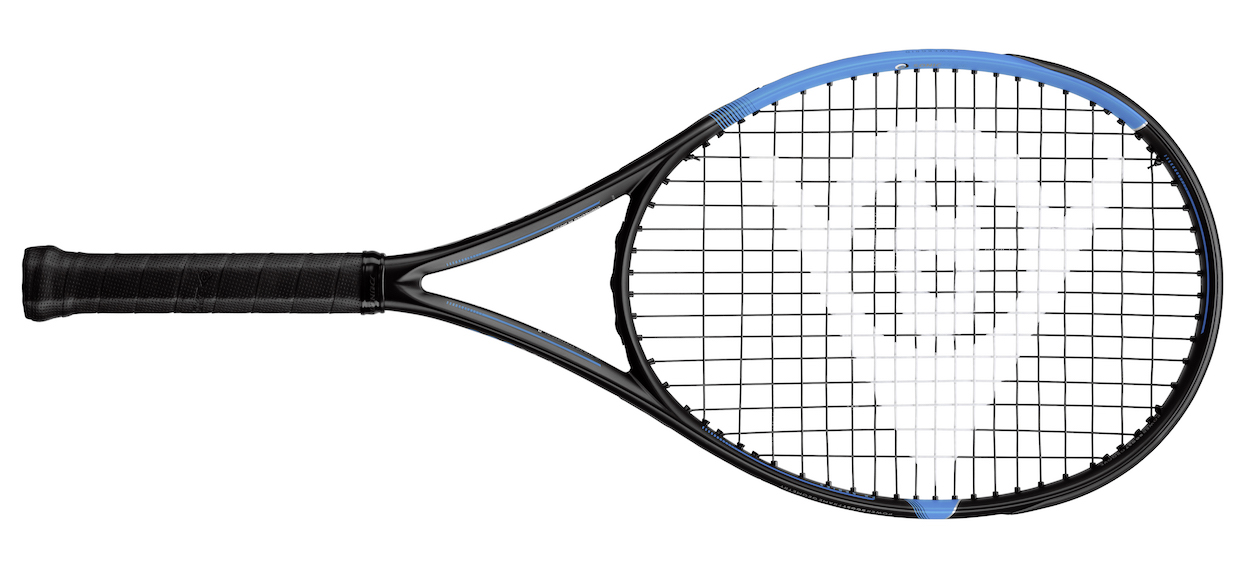 Dunlop FX 500 review
Dunlop chose Tennishead to be the first ever to play test and review the Dunlop FX 500 from their new FX range of rackets. Join our play testers as they take to the courts for an exhaustive look at the newest racket on the market
Many tennis players are having to adjust their pre-conceived opinions of Dunlop tennis rackets as the (now Japanese owned) manufacturer have released a flurry of new racket ranges endorsed by reputable names such as Patrick Mouratoglou.
First came the CX 'control focussed' range, then the SX range that focussed on spin and now the FX range that aims to deliver 'controlled power' (the 'F' in 'FX' stands for 'force'). Our inside source at Dunlop has no issue with revealing that the FX is aimed at capturing a share of the Babolat Pure Drive market and this racket design certainly resembles their more popular competitor, but would the Tennishead testers agree that it delivered the controlled power that Dunlop have tried to emulate?
---
BUY THE DUNLOP FX 500 WITH OUR EXCLUSIVE DISCOUNT
We've teamed up with AllThingsTennis.co.uk so you can buy the new Dunlop FX 500 now for just £128.25 (R.R.P. £160) thanks to an exclusive 5% discount + free premium string upgrade
---
The technology
First up Dunlop have introduced a groove into the frame and a new grommet structure which, when combined, they say enlarges the sweet spot by allowing for more string movement.
A change to the head shape has also been designed into the FX 500 in an attempt to make the racket more aerodynamic thus allowing a faster swing and hopefully more power.
Also, an increase to the elasticity of the frame looks to deliver less vibration.
Watch as our experts try out the Dunlop FX 500
The play test
Our testing session took place on the recently repainted indoor hard courts of our local club. The new paint job had significantly slowed down the courts which coincidentally provided a perfect surface to test a racket which claims to help generate controlled power.
So what would our three expert play testers think and would they be tempted to throw their current racket into the bin and move to a Dunlop FX 500?
Our Tennishead play testers for the Dunlop FX 500 review:
Sue: A 'baseline grinder' who's been playing for 30 years and usually hits with a Mantis 300.
Liam: An 'energetic all-court player' who's been playing tennis for 10 years and uses the Yonex EZONE 98.
Austin: Who 'likes to win the point at the net', has been playing for 15 years and who's current racket is the Babolat Pure Drive.
Austin was the first to give this racket a whirl from the baseline and his initial feedback was, "I felt this racket was a great balance between spin and power offering both in a way I could control. It felt really easy to rally from the baseline". Sue admitted she had "never played with a Dunlop and I found it really nice. I didn't notice it was in my hand, it felt very comfortable and balanced on my groundstrokes". Liam found the Dunlop FX 500 to be "really solid off the ground with plenty of power but I didn't feel like I would overhit so overall a good balance of power and control." Liam did add that "when I was stretched at the baseline it felt a little stiff which sometimes made it hard to push the ball back deep if I was trying to slice from out wide, but generally pretty solid".
Sue's immediate feedback when at the net with the Dunlop FX 500 was that "it felt easy to meet the ball out in front on volleys and then on smashes it wasn't hard to move the racket because it didn't feel too light or too heavy". Liam commented that this racket was "nice and solid enabling me to punch through and cut the volleys nicely and then on smashes it was actually coming off really big!". Austin gave glowing feedback that "it was really really solid and I felt that I could hit volleys all day. I didn't feel out of my depth it just felt really easy. On smashes it offered great power & control. Everything I would like in a racket".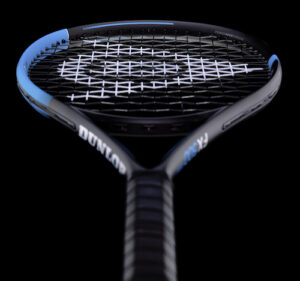 Liam found that "it was coming off pretty big" when he hit his serves and "even if I wasn't trying to hit it so hard I felt I had enough power from the racket to hit my spots". Austin said that on serve he felt like "I had great power and control like on my groundstrokes. I felt that even if I didn't middle the ball I still got the good serve that I wanted and didn't lose any power". Sue was smiling when noting she was "quite chuffed (pleased) with my serves. I was surprised how comfortable it felt on serve".
Does the technology in the FX 500 help deliver the controlled power that Dunlop state should be evident with this racket?
Our attacking volleyer Austin felt that "when I was at the net I could hit that first volley nicely because the ball felt like it was on the strings for a long time which gave me control". Sue said "yes definitely" this is a good racket for a baseline grinder because "I didn't feel uncomfortable from any vibration on the arm during groundstrokes. For all levels of tennis player it's just a really nice racket to have in your hand". Liam who professes to being an energetic all court player "definitely enjoyed hitting with this thanks to its great balance of control and power. I hit a lot of spin and this really helped me with my power which gave me the edge in terms of hitting a little bit flatter".
Do you like the design style of this racket?
Sue felt the "colours are nice. It wouldn't put me off". Liam said "yeah I think its pretty cool actually but I'd have a bit more blue". Austin found it "a little bit plain in the design. It didn't really stand out so maybe the colour scheme could be more bright".
Finally, we asked our testers if $200/£160 is a fair price for the Dunlop FX 500?
Sue – "Really good value and really nice racket which I'd recommend for all levels of tennis player".
Austin – "Yes it's a really fair price. I'd pay that myself as I enjoyed playing with it".
Liam – "Yes it's even a little cheaper than other rackets so I think its a great choice if you are looking for a fantastic balance of control and power".

The specifications
For a detailed explanation of racket measurement criteria have a read of our guide.
Dunlop FX 500
R.R.P. = $200/£160 (Buy now for £128.25 here)
Head size = 100 sq in
Weight = 300g
String pattern = 16/19
In conclusion
Whilst it may not be the most exciting racket to look at, when our testers started hitting with the Dunlop FX 500 they were pleasantly surprised and even a little shocked at how much they enjoyed it.
Dunlop have obviously put a great deal of effort into replicating that feeling of when a racket really adds some 'oomph' to your shots, and it especially impressed our tester who usually plays with the Babolat Pure Drive.
Some of the technology that Dunlop say they've added to this racket may be a little hard to identify based on their 'tech jargon', but does that matter? What really stood out with our testers was a feeling of confidence that this racket delivers across all shots combined with great value for money.
Buy this racket
As always, we've teamed up with tennis specialists AlThingsTennis.co.uk to offer you the ideal route to purchase this racket. They give you advice as well as provide a free premium restring and an exclusive 5% Tennishead discount when using coupon code: TENNISHEAD5. That means you can purchase the Dunlop FX 500 for £128.25 instead of the listed price of £160. What a deal!