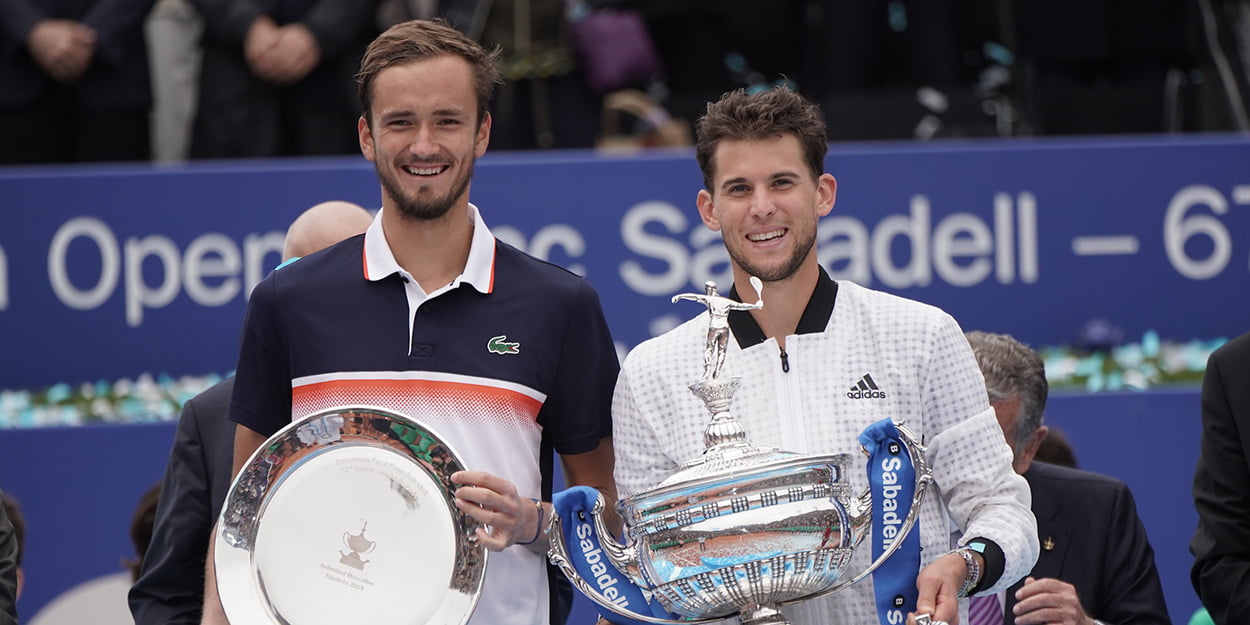 'Thiem will be easier to beat at US Open than he is on clay,' says semi-final opponent Medvedev
Dominic Thiem will be 'easier' to beat on hard court than he is is clay, says Daniil Medvedev ahead of facing the Austrian at the US Open.
The two favourites for the competition will meet at the semi-final stage after both coming through their quarter-finals in straight-sets on Wednesday.
Thiem absolutely dismantled the Russian on the red dirt of Barcelona in 2019, but Medvedev is hopeful of a slightly easier ride this time around.
"Yeah, Dominic is a tough opponent to play, especially of course on clay," Medvedev said. "I got to feel it last year in the final of Barcelona.
"On hard I think it's a little bit easier, but in a way. When I say "easier," he just made final of Australian Open.
"For me it will be easier for me to play him on hard courts than clay courts.
"He tries to turn around with a forehand and just to go for it.
"I think there is not much you can do than just to try to actually face it and see what you can do with it."