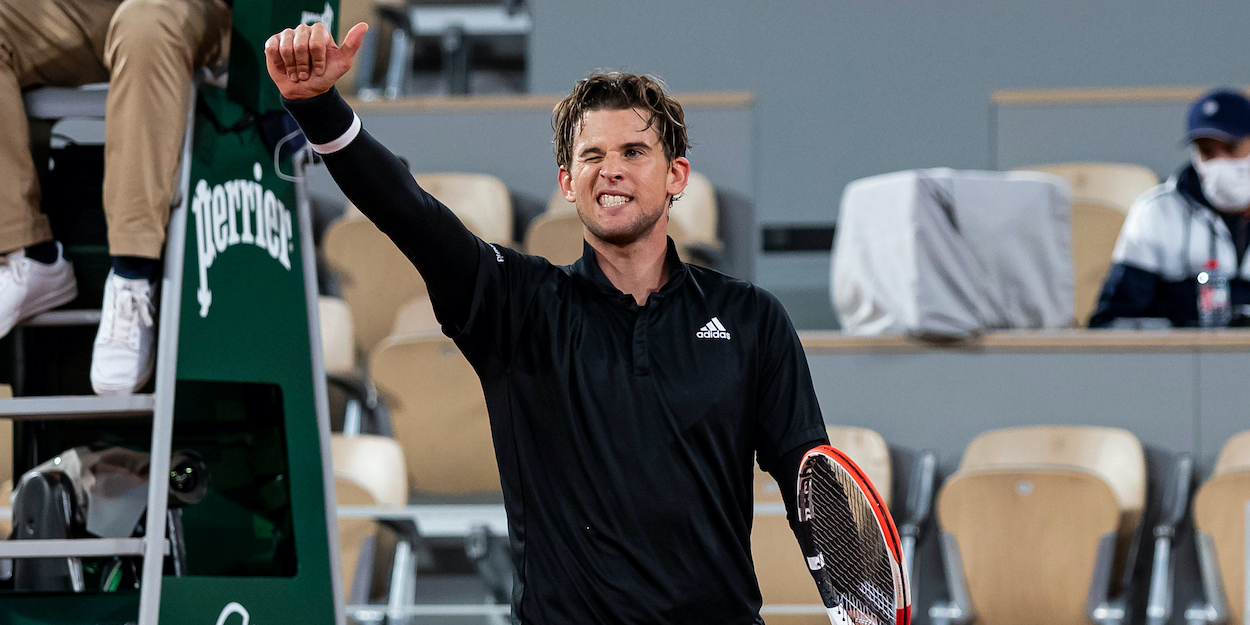 Dominic Thiem supports Hawk-Eye at Roland Garros after Shapovalov and Ruud incidents
Clamour has grown for the introduction of Hawk-Eye at Roland Garros, with many players including Dominic Thiem demanding that the technology be implemented after controversial incidents involving Denis Shapovalov and Casper Ruud. 
The French Open is the only Grand Slam that fails to endorse the Hawk-Eye tracking system, with the organisers adamant that the umpires can make decisions based on ball imprints on the red clay without the use of technology.
Denis Shapovalov's third-round match against Roberto Carballés Baena became a catalyst for this debate, after a ball, which looked to have landed outside of the line, was called in by umpire, which denied the Canadian two match points on serve in the fifth-set.
Shapovalov went on to lose the match 7-5 6-7(5) 6-3 3-6 8-6 and reacted angrily to his defeat on Twitter with a screenshot showing the ball landing outside the line, captioned "When will we have Hawk-Eye on clay?".
Dominic Thiem has also expressed his support for Hawk-Eye at the French Open after his third-round victory against Casper Ruud was disrupted by a couple of controversial calls from the umpire.
"I would support 100% Hawk-Eye on clay, because at the match from Denis against Roberto yesterday there was a mistake, and then today in my match there was a mistake in my favour actually," the US Open Champion revealed.
"Casper showed me the mark on his phone after the match. It's not the umpire's mistake, because sometimes you just cannot see the mark. It's too difficult, especially after the set break, because they clean the court, they brush the lines".
Stefanos Tsitsipas also agreed that the Hawk-Eye technology is more reliable: "I think it's time for Hawk-Eye on clay. I don't understand why they haven't proceeded", said the World No 6.
"But if technology allows us to do far beyond more things that current knowledge allows us, I do believe they should implement that into tennis. Doesn't really matter the surface".