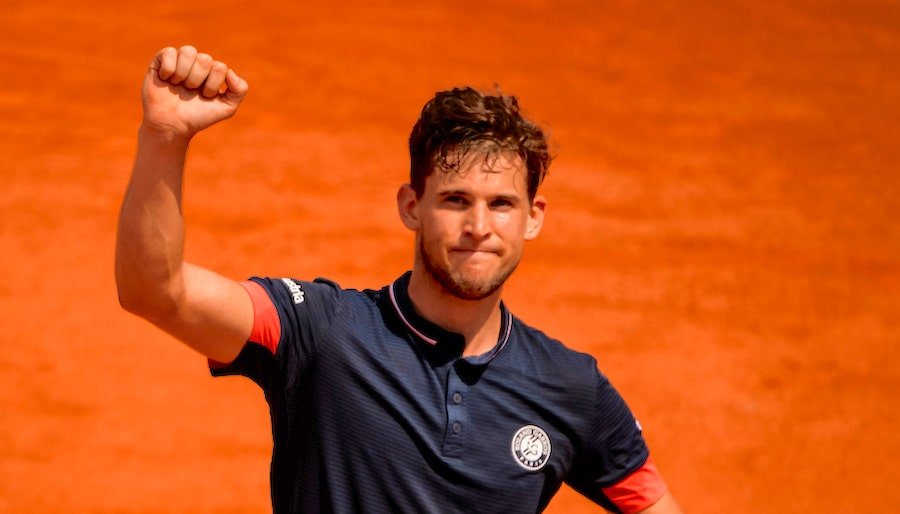 Dominic Thiem is the 'Prince of Clay'
Rafael Nadal is still the king, but Dominic Thiem leads the parade of young pretenders seeking to dethrone the 10-times French Open champion
The start of the clay-court season is a challenge for almost every player. Even the greatest clay-courter in history admits that he can struggle in the early weeks on terre battue. "I need time," Rafael Nadal says. "I need hours on court. I need things that I need to remember – how to win the point, how to defend, how to move, and which balls I can go for and which I cannot. It is a process and not something you can do just with a click of the fingers."
Dominic Thiem, however, is different. "Even if I have been playing on hard courts for six months, when I come back to clay, even on the very first day, it feels like I have played on it for years," the 24-year-old Austrian told tennishead. "I feel completely fine. Easy."
Nadal is the undisputed king of clay, but if there is an outstanding pretender to his crown it is surely Thiem, who won more tour-level matches on the surface during last year's European outdoor season than anyone other than the 10-times French Open champion.
Thiem was the only player to beat Nadal on clay last year, in the quarter-finals in Rome, before he lost to Novak Djokovic in the semi-finals. Nadal, nevertheless, beat Thiem in the finals in Barcelona and Madrid and in the semi-finals at Roland Garros.
Going into this year's clay-court season, which for most leading players will begin in Monte Carlo in the middle of April, there are plenty of imponderables. For example, will Novak Djokovic and Stan Wawrinka have recovered sufficiently from their injury woes of last year?
However, everyone will be looking to Thiem to provide another challenge to Nadal's supremacy. That prospect does not appear to concern the Austrian, who started this year having won six of his eight titles on clay.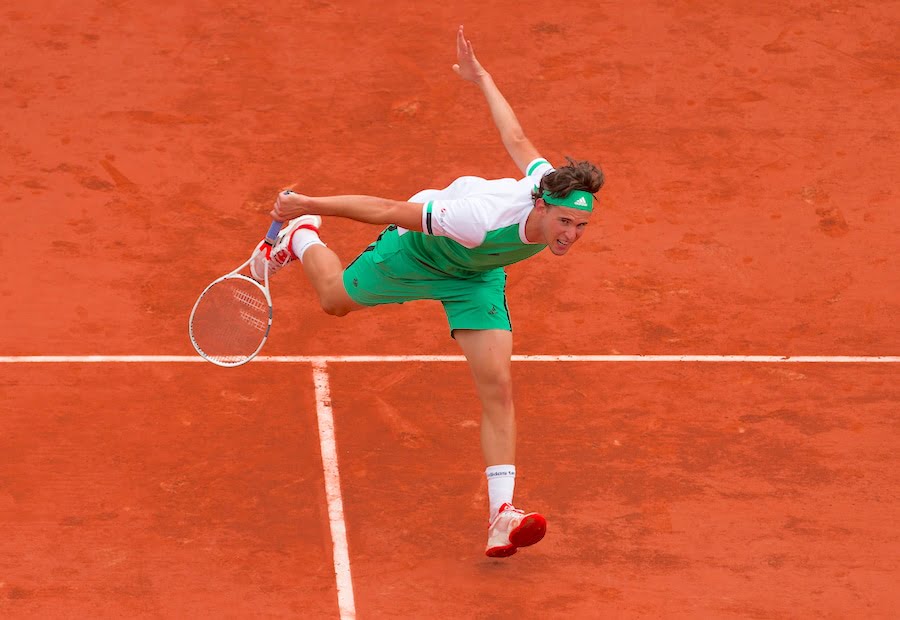 "It's nice that I set the expectations pretty high because I had a great clay-court season last year," he said. "I beat almost every top guy. It was nearly perfect. But I also know that I won almost all of the close matches that I played on clay, so I also had a little bit of luck. Maybe my clay-court season would not have been nearly as good if I had lost to [Grigor] Dimitrov in [the third round] in Madrid, when he had five match points against me."
Thiem expects plenty of the game's leading players to excel on clay this year. "The gaps between the top guys are very small," he said. "Of course Novak and Stan are both really good clay-court players. Then of course there are other players who might not be quite as good on other surfaces but who play really well on clay, like [Pablo] Cuevas, [Albert] Ramos-Vinolas and [Pablo] Carreno Busta."
Thiem's affinity with clay dates back to his childhood days growing up in Wiener Neustadt. All the way through to his late teens he played on clay for most of the year.
"I played outdoors on clay in summer and indoors on clay in the winter," he said. "If you do so many hours on one surface then I suppose it's inevitable that it's going to be your favourite.
"When I was younger I had even bigger swings [on my shots] than I have now, so all my game was made for clay. It was when I started playing more tournaments on hard courts that I had to change some things. I soon started enjoying playing on other surfaces too, but I still prefer clay. It will always be my home."
Remembering how to move on clay – and in particular how to slide into your shots – can test the very best, but for Thiem the process is completely natural. "When I start playing again I run to my first ball on clay and I slide three metres," he said. "It's no problem."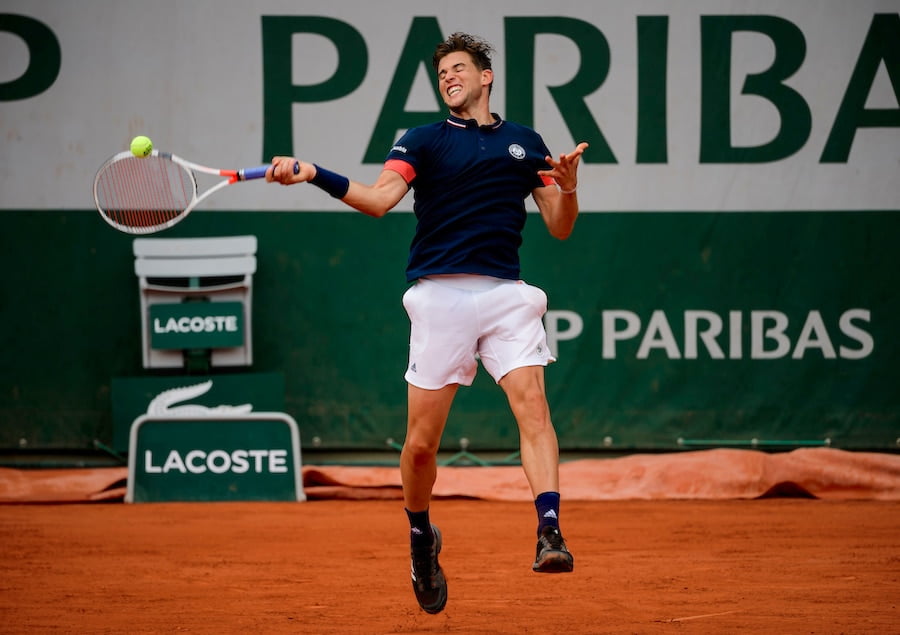 There is something of an Austrian tradition on clay. Thomas Muster famously never won a match at Wimbledon but reached No 1 in the world rankings on the strength of his clay-court game, while Stefan Koubek and Jurgen Melzer both won titles on clay.
Muster, who followed a ferocious training routine, was one of the game's strong men, a reputation which Thiem has inherited. Gunter Bresnik, who has been his coach for more than 12 years, has always insisted that his charges put in the hard work.
"I think there were a couple of players who didn't like that so much and they did not stay with him for long," Thiem recalled. "He made us work very hard. I think today that is the only way."
He added: "Of course your endurance needs to be good on clay, but on the other hand for the body it's way more comfortable to play on clay. Even if you have a tough match, nothing is really painful the next day because the surface is soft. In general physically I feel way better, even though it is a tough part of the season. I feel more pain-free than I do when playing on hard courts."
In 2016 Thiem played 82 tour-level matches, more than any player except Andy Murray. He still played 76 last year despite several early losses in the second half of the season.
"If I play many matches it means I am doing well at many tournaments, so it's a good sign," Thiem said. "Even last year I wasn't tired at the end of the season. I was just playing horribly."
Nadal has long argued that playing so much on hard courts takes a toll on players' bodies. Thiem had first-hand experience of that last year, when he won only three matches after the US Open, where he suffered a remarkable fourth-round loss to an ailing Juan Martin del Potro after winning the first two sets.
"I had some physical issues [at the end of last year]," Thiem said. "I had problems with my toes, which especially on hard courts was very painful. I had some really tough losses even before the US Open, in Washington and Montreal. The Del Potro defeat was of course really, really tough. I would say I am a pretty sober character, but even for me that was really tough. I thought about it for quite a long time afterwards. That didn't help me in the tournaments I played after that."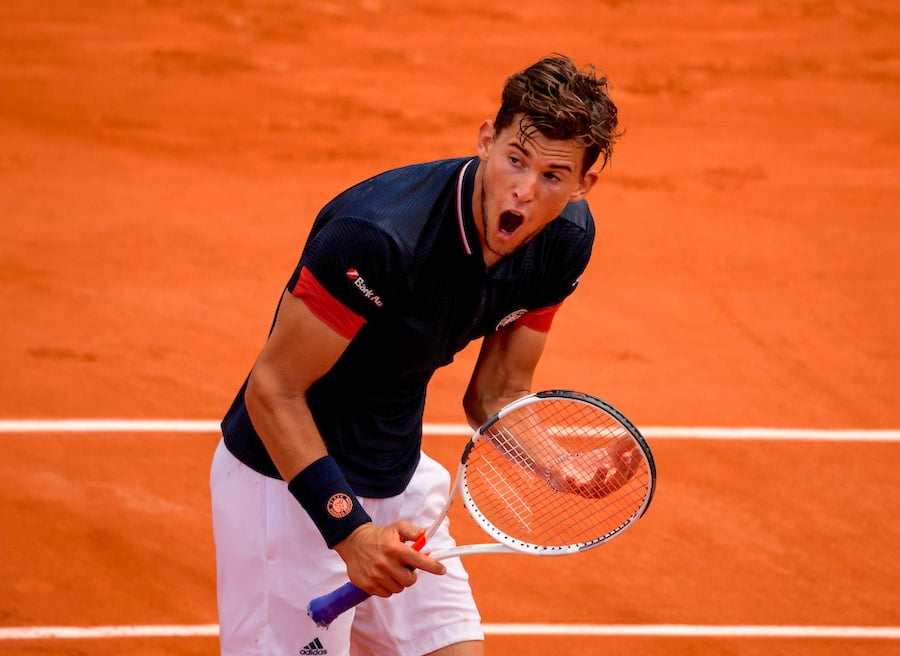 When Thiem was 12 Bresnik got him to change from a double-handed to a single-handed backhand. Thiem thinks that has helped him on clay in particular.
"With one hand you can accelerate more," he said. "You can play faster and with more spin. I think it's easier on clay because you have way more time, so you can fall back a little bit and accelerate with power with the backhand. That's not so easy on other surfaces. I can do more damage on clay."
This year Thiem has added the Spaniard Galo Blanco, a former world No 40, to his coaching entourage. Bresnik never played on the tour and Thiem thinks that Blanco, who went on to coach a number of players including Milos Raonic and Karen Khachanov, can bring an extra dimension to his team.
"He's a really good coach," Thiem said. "He was a really good player himself, so he understands how I feel on court, how I feel in tough situations. There are times when he will be able to see things from a different point of view."
To read more amazing articles please get a copy of Tennishead magazine here or you can subscribe for free to our email newsletter here