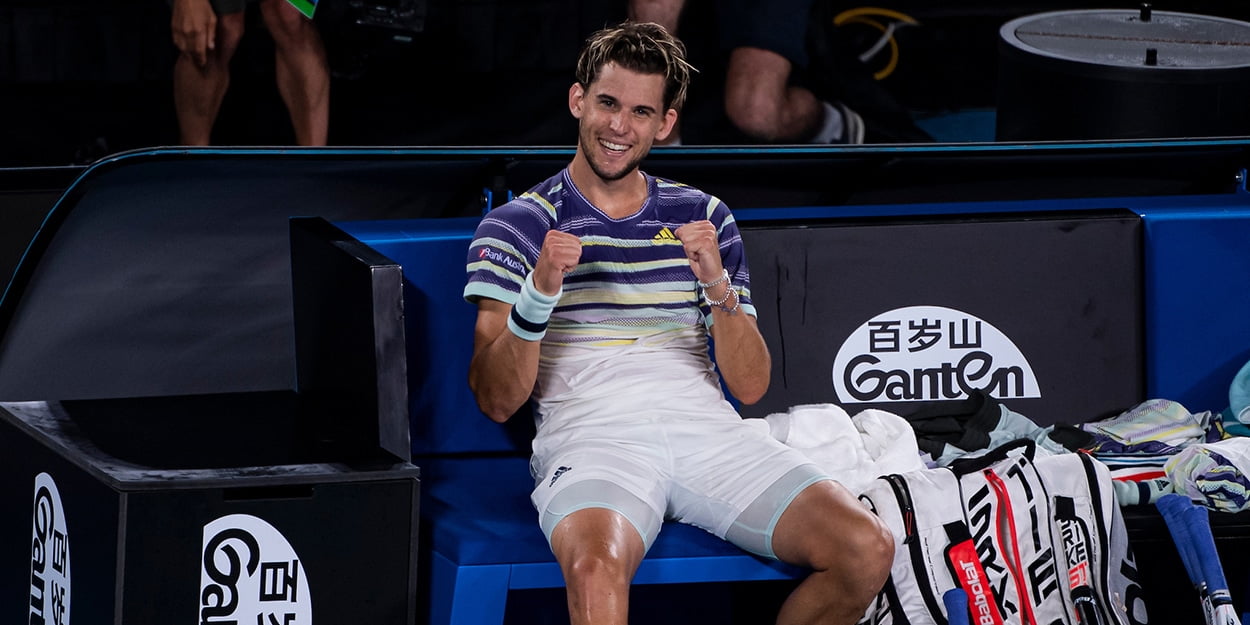 Dominic Thiem: 'I want to win a Grand Slam before Rafael Nadal and Novak Djokivic retire'
Dominic Thiem wants to win his first Grand Slam title while Rafael Nadal, Novak Djokovic, and Roger Federer are still around.
Thiem has been denied by Nadal and Djokovic on three occasions now, losing two French Open finals to Nadal and an Australian Open final to Djokovic.
He, though, is certainly not waiting for them to retire for his time to shine – he wants to beat them to the titles.
"These guys brought tennis to a complete new level. They also brought me probably to a much better level," Thiem said.
"It was easier for sure in a different era to win big titles, that's 100 per cent. But I'm happy I can compete with these guys on the best level.
"I really hope that I win my maiden Slam when they're still around, because it just counts more."
Thiem, though, far from lamenting his bad fortune at having to go through Roger Federer, Rafael Nadal, and Novak Djokovic to win majors, believes it is a blessing to be playing in such a 'unique' era.
"It's unique in sports history that the three best players by far are playing in the same era.
"That's what makes it very, very difficult for other players to break through.
"As a different player than them, you have to beat at least two of them to win a big title.
"Almost all players [have] failed to do that. That's what makes it so tough."
Keep up to date with all the action at our tennis news section. Win amazing tennis prizes by entering our competitions. Learn more about your favourite players including Roger Federer, Rafa Nadal and Novak Djokovic. Check out the latest kit in our tennis gear reviews. Receive regular updates with our legendary newsletter or read in depth features with stunning photography in tennishead magazine. Can't visit the tournaments you love? Check out our guide on how to watch tennis on TV. Don't miss a thing with our Live Scores service. Follow tennishead on social media at Facebook, Twitter, Instagram & YouTube