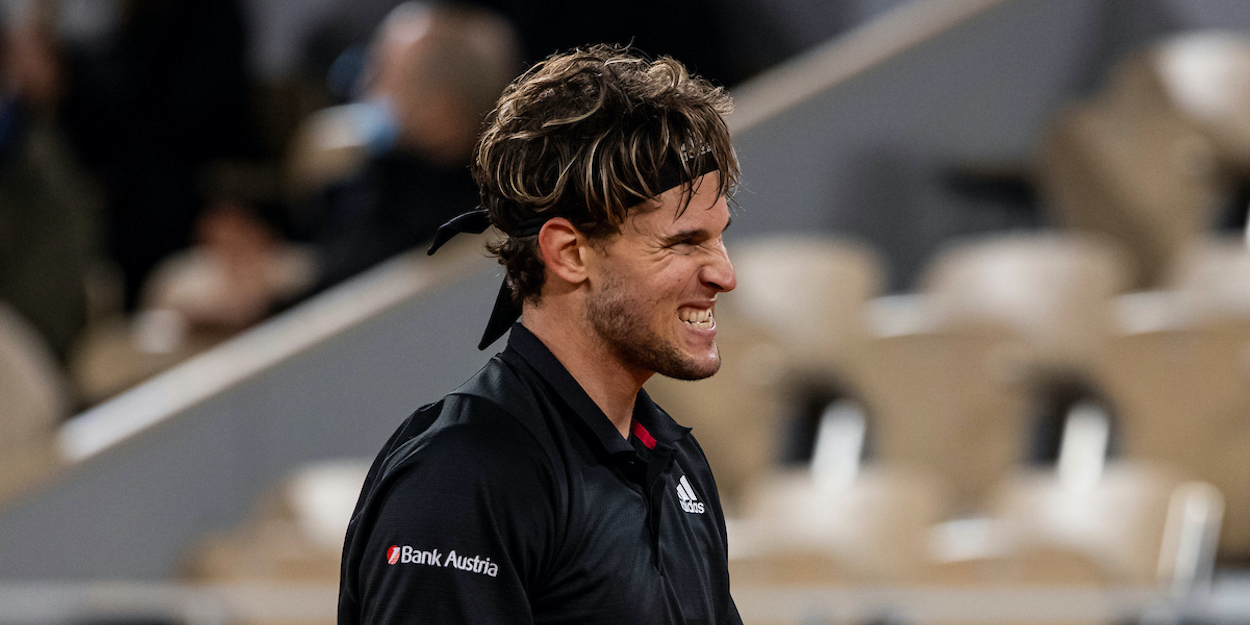 Dominic Thiem faces anxious wait on prospect of wrist surgery
Dominic Thiem was forced to withdraw from Wimbledon, Tokyo Olympics, US Open and rest of 2021 season due to the wrist injury he suffered in June.
The Austian suffered the injury in Mallorca when hearing a 'crack' in his wrist and a scan proved he suffered a detachment of the posterior sheath of the ulnar side.
Although his rehabiliation is still on track, Thiem faces an anxious wait over the next few weeks on whether he faces wrist surgery, which could leave him on the sidelines for a further six months.
"In 4 days, I will take the splint off. I'll use my wrist as normally as possible for a week. On the 4th of October, I'll have heavy wrist tests. If the ligament remains stable, I'll start playing tennis. If it pops out again I'll have to have surgery," Thiem said. "Chances are 60/40."
Thiem recently spoke about the 'clarity' that he had recently received from his doctors, however it's important he doesn't get carried away with expectations.
"Now I'm actually better than before because there is now complete clarity," he said. "I now have a precise timetable for what the next weeks and months will look like."
"The US Open and the rest of the season was in the back of my mind and I really wanted to do it," he added. "It just came too early, I paid a little the price for not having any experience with injuries like this. I wanted a little too early too much." he added.
Thiem will hope to get his career back on track in 2022, after failing to kick-on since winning 2020 US Open title. The Austrian had qualified for five consecutive ATP Finals, but now faces the prospect of dropping outside the world's top 20.