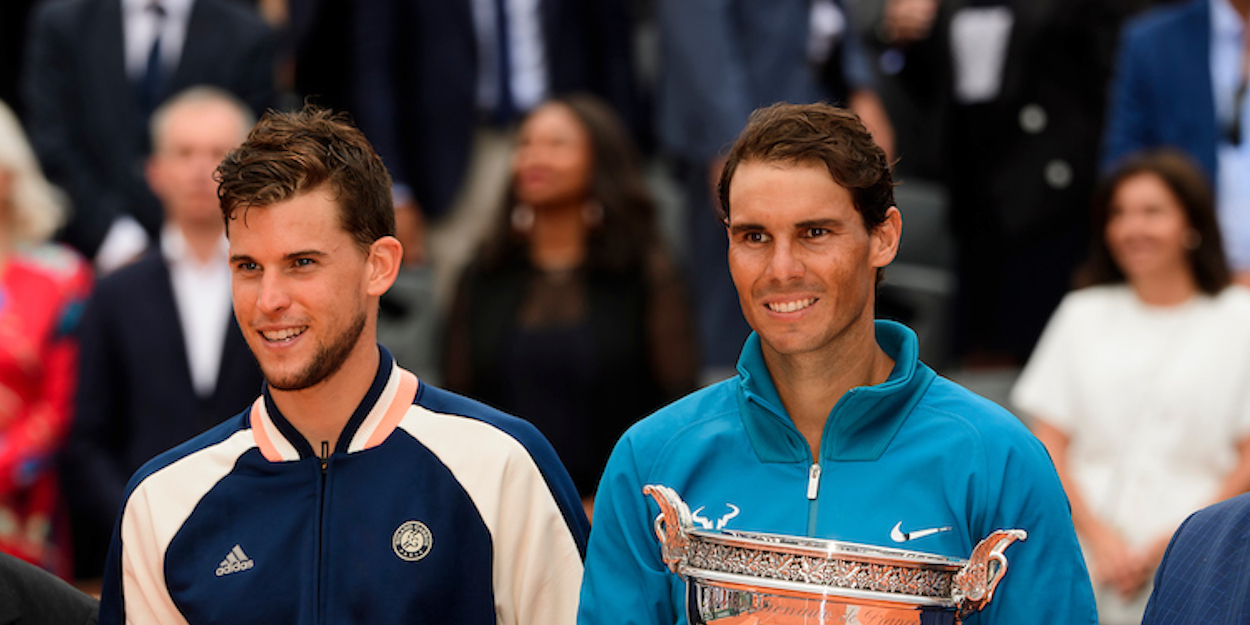 Dominic Thiem: 'Beating Nadal at the French Open is one of the toughest things in sport'
Dominic Thiem believes beating Rafael Nadal at Roland Garros on Court Philippe Chatrier is "one of the most difficult things ever in sports".
The world No. 4 said that while Novak Djokovic and Roger Federer are also "super tough to play", facing Nadal in Paris is "the toughest challenge".
The 27-year-old has lost all three of his matches with the Spaniard at the French Open – in the 2017 semi-finals, and the 2018 and 2019 finals.
"I think that all of them [Nadal, Djokovic and Federer] are super tough to play, and all of them have their favourite surface as well," the Austrian said in a pre-tournament interview.
"But in my opinion, to play Rafa here on [Court Philippe] Chatrier, it's still the toughest challenge. But I guess also outside of tennis, it's probably one of the most difficult things ever in sports in general to beat him here on this court."
Thiem can not face any of the 'Big Three' until the final of this year's French Open after landing in the opposite half of the draw.