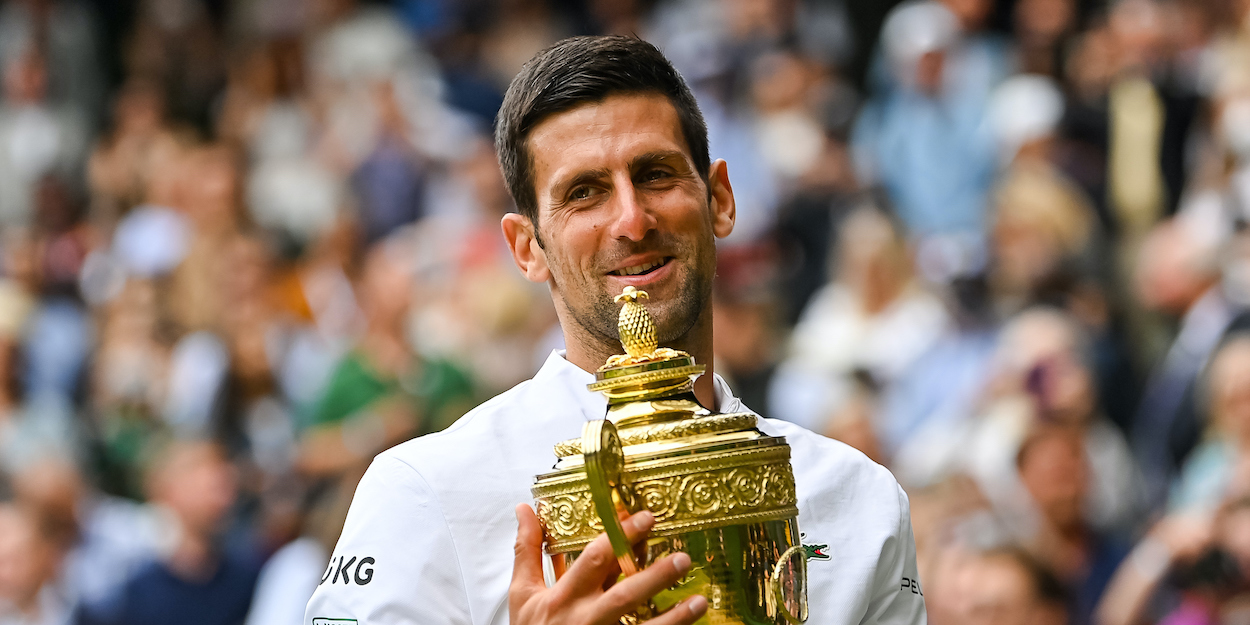 'You can't argue with Djokovic numbers' – American pro on GOAT debate
American player Mitchell Krueger believes "the numbers and facts" make it hard to argue against Novak Djokovic being the greatest player ever.
The world number 195 revealed he "100%" thought Roger Federer was the GOAT (Greatest Of All Time) two years ago, but thinks Djokovic's success has changed the landscape.
Djokovic, Federer and Rafael Nadal are currently tied on 20 Grand Slams apiece – after the Serbian claimed the 2021 Wimbledon title.
Krueger – who reached a career-high ranking of 159 – lost to Djokovic in the first round of the 2019 Australian Open.
"If you asked me back when [Pete] Sampras retired – 'Would anyone beat 14 [majors]?' I think pretty much everyone would say that would never happen," Krueger told the Newport Daily News.
"And now you have three guys at 20. (On the GOAT debate) If you had asked me two years ago, I would have said 100% (Federer) — no doubt in my mind. But you can't really argue with the numbers and the facts [in Djokovic's favour].
"It's so hard to say, because on clay I'd still say Rafa is the best player, and I would still say on grass – Fed, Fed in his prime. And then you have Djokovic, who is basically all-surface."